Poll after poll continues to show that health care remains a major concern to American voters. That was the case before the COVID-19 pandemic arrived, and, if anything, it is more so now. When voters go to the polls this fall, they should consider carefully how their elected officials plan to address this issue.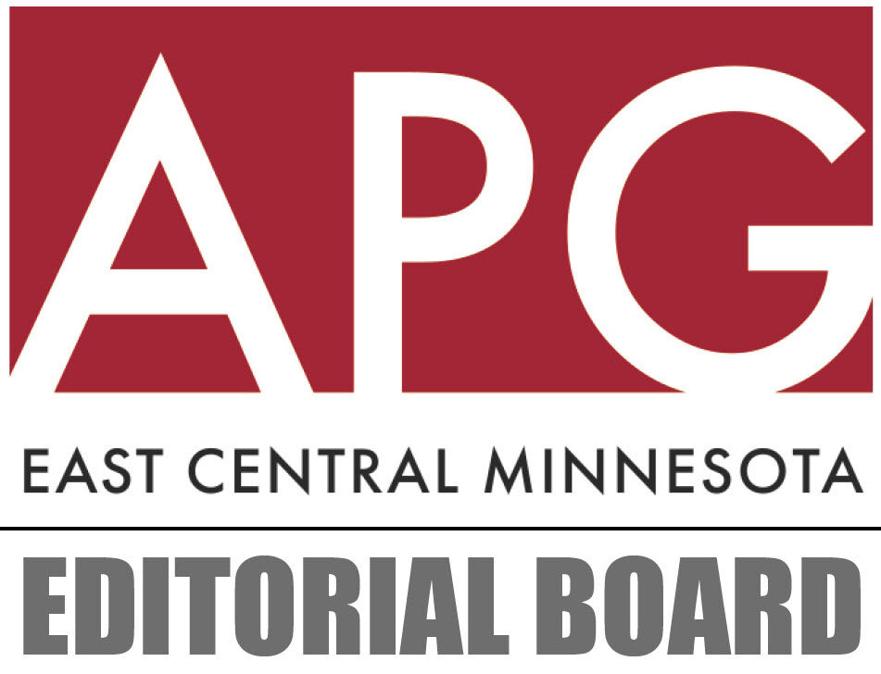 Despite the Affordable Care Act, medical care remains expensive for all citizens. As a result, many Republicans have called for repeal. Meanwhile some Democrats have called for "Medicare for All," but are now hesitating because of the price tag.
While universal health care may not be a constitutional right, we believe it is a human right that any moral, compassionate society ought to have. The trick is how to create an affordable system that guarantees access without stifling competition and ongoing scientific advancement. We think amending the Affordable Care Act can create such a system.
As guiding principles, we believe any plan should require a minimal investment on the part of the patient to help limit unnecessary procedures, but at the same time, no patient should be forced into bankruptcy because of medical costs. A high-risk pool may need to be created for patients with conditions that incur unaffordable costs. To encourage competition for private health insurance, we believe that, with such a pool available, no patient should be denied health insurance because of a pre-existing condition. Regardless of how the plan is structured, it needs to have a clear path to being immediately fully funded, whether through payments by patients, increased competition among providers or a shift in spending priorities by state or federal governments.
With continued government involvement in health care issues, and with scientific advances, some procedures have come into conflict with individual religious beliefs. Since religious freedom is a constitutional right, we believe no person, church or business should be forced to be involved in any medical procedure that violates their beliefs, whether being indirectly or directly involved in the procedure itself or selling or processing insurance for policies that violate their beliefs. At the same time, any health care plan should prevent individuals, organizations or businesses from imposing on others their religious beliefs regarding such issues of personal choice as abortion, birth and assisted suicide.
The novel coronavirus has presented the nation with an unprecedented challenge. We continue to have faith that a vaccine will be created. Once that happens, we expect a quick return to economic vitality. While many unanswered questions remain, it's clear that the nation was unprepared for the pandemic. Going forward, we need better reporting standards, transparency and coordination between state health departments. We also need to ensure that we have sufficient equipment and disposable supplies stockpiled for any emergency. After the pandemic ends, a comprehensive analysis should be done that considers direct and indirect health and economic effects of our government's response. This should include lives lost to COVID as well as suicide, overdose, and other social maladies caused by an economic slowdown.
Sen. Tina Smith, DFLer seeking re-election, said everyone should have access to health care they can afford, no matter who they are or where they live. She said we should protect the gains we have made with the ACA, which reduced the number of people uninsured, and improve on it. Expanding competition for prescription drugs is one way to lower the cost of pharmaceuticals. She would support an option to allow people to buy in to Medicare. Also expanded access to mental health care and dental care is needed.
She was disappointed by the administration's handling of the COVID pandemic from the beginning. We need a national strategy for contract tracing and testing, she said, and we need to be sure that future vaccines will be distributed equitably and offered at no cost.
Smith said every individual has a right to personal choice, but they should not force their choices on others. A nurse should not be forced to perform abortions, but the woman should not be denied her access to the procedure, she said. A woman's access to contraception is a central right and needs to be protected.
Efforts to establish a teleconference interview with Smith's opponent, Republican Jason Lewis, were unsuccessful. The editorial board then offered Lewis an opportunity to respond in writing to the remaining topics. To date no responses have been received.
Lewis has publicly stated he opposes a single-payer, government driven system and wants to repeal the Affordable Care Act. He has proposed allowing pre-tax dollars for all health care expenses, making association pools for small business, lowering the cost of delivery through new technologies and allowing treatments for chronic conditions to be covered as preventative.
In the 8th Congressional District, both candidates support access to health care for all, but differ on how to achieve that. Health care is the top issue for DFL challenger Quinn Nystrom of Baxter. She has spent much of her life raising funds for diabetes research. While she does not believe health care should be free, she would fund increased coverage through corporate taxes.
Republican incumbent Rep. Pete Stauber has worked through the bipartisan Problem Solvers Caucus to come up with a plan that would create more competition to hold down costs.
Nystrom said costs are too high, particularly for prescription drugs. She wants to build upon the ACA and create better access to mental health services. Both candidates have family members with pre-existing conditions and support keeping that insurance requirement.
As for dealing with pandemics, Nystrom wants to restore the National Security Council's Global Health Security and Biodefense unit to prepare for future outbreaks, and Stauber wants to secure the supply pipelines for protective garb and medical devices.
On issues of personal choice such as abortion, birth control and assisted suicide, Nystrom said she considers herself to be a devout Christian. She supports women having access to birth control, but is an opponent of assisted suicide. Stauber believes that life begins at conception and ends at natural death and deserves protection throughout.
Health care and related issues are major topics to Minnesotans. We urge everyone to seek substantive answers from candidates and demand a commitment to address these concerns.