Erin and John Maciej didn't expect to deliver their second son in their Andover home April 7 or tie off the umbilical cord with a shoelace, but sometimes you do what you have to do.
It was 10 days before the baby was due. The only warning the couple had was from the day before, when Erin's midwife told them she expected the baby within the week.
Erin woke up around 2:30 a.m. that day, not expecting what was to come. She had some stomach cramps, but nothing to indicate she was about to go into labor. She went downstairs and spoke with John before returning upstairs, where the pain got worse.
"I was like, 'OK, this might be contractions,'" Erin said.
She was in too much pain to walk back downstairs, so she called John on the phone. When he got upstairs, they discussed a plan and called Erin's mom to watch their 4-year-old son, Aiden.
By 3 a.m. they were downstairs waiting to leave for the hospital, but it was too late. They called 911, and it took about eight minutes for first responders to arrive. Dispatch began instructing the couple, and John helped Erin lie down on the ground.
"The moment I got down to the ground, Waylon came," Erin said.
Dispatch instructed the couple to tie off the umbilical cord, which John did with a shoelace. Anoka County Sheriff's Office deputies were the first to arrive. The couple and their new 6-pound, 5-ounce child were looked over and brought to the hospital.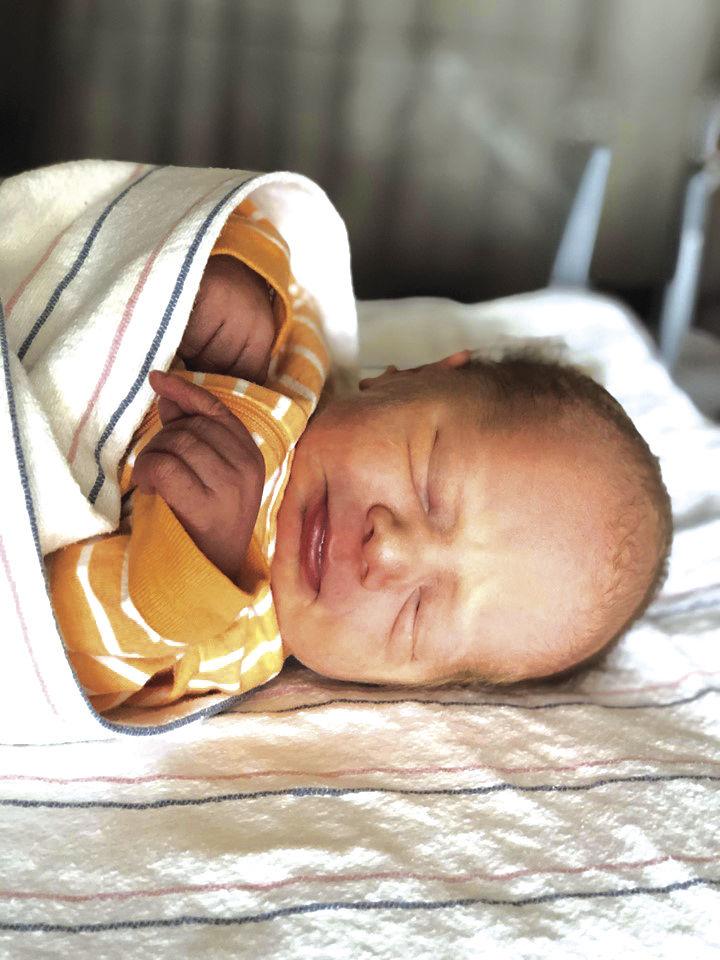 The family spent most of the day in Maple Grove Hospital. They left Wednesday by noon, because Erin and the baby were doing well.
"The nurses and the doctors at the hospital are not wanting to keep you post partum if you don't want to stay or you don't need to stay just because of everything going on," Erin said.
While many people would have been scared, the family went through the ordeal in a fairly calm manner, Erin said. Aiden even slept through the birth, the arrival of first responders and the family's two dogs.
"There was no panic, there was no fear," Erin said. "Even when Waylon was born, he just was quiet and laid in the blankets and just was looking around."
Since the birth, the family has done well. Erin missed being with the extended family over Easter weekend. Instead, she is sending family pictures and connecting via Facetime.
"Waylon has been our rainbow in this storm of what's going on in society lately," Erin said.