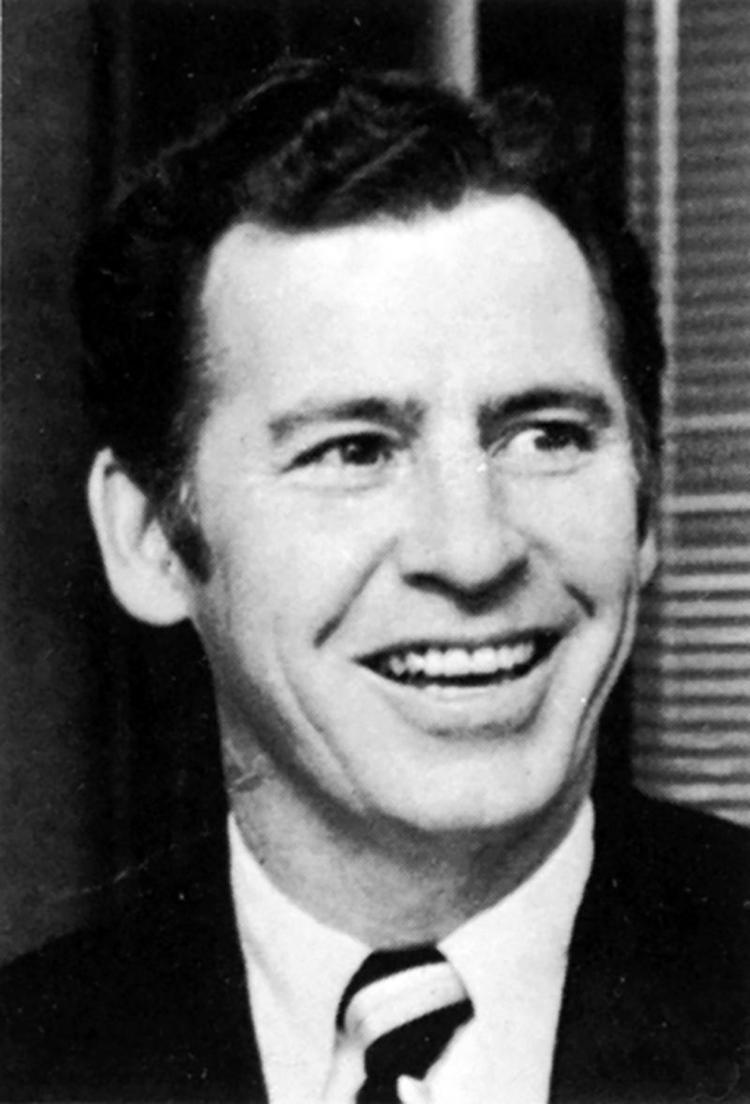 Teaching and coaching were close to Orv Bies' heart throughout his adult life.
A member of the St. Louis Park Athletic Hall of Fame, Bies coached the Orioles to back-to-back state track championships in 1965 and 1966. In the fall of 1968, Bies left Park to become head men's track coach at St. Olaf College in Northfield, and several years later he joined the executive staff as a director with the Minnesota State High School League. Bies recently passed away at the age of 93, leaving a legacy of success as a coach, teacher and administrator.
"Orv was a great coach," said Vic Lewis, a 1963 Park High graduate. "He took over as track coach from Roy Griak, when Roy left to become track and cross country coach at the University of Minnesota."
Tom Virum, a Park student during Bies' tenure, said, "Orv was my teacher for junior high phy ed in the mid-1960s. We lived in the same neighborhood, and Orv's kids were the same ages as me and my sister."
Deb Wold was a teacher alongside Bies at Central Junior High in St. Louis Park. Wold recalled that Bies' career as a high school teacher and coach began in Hibbing, Minnesota in 1949.
"Orv was a great guy to work with," Wold said. "The thing I remember most about him was the way he related to people. He had a lot of composure around the kids. I remember how well he did when he replaced Roy [Griak] as head track coach. The program wasn't set back one bit."
Wold wasn't surprised when the Minnesota State High School League hired Bies as a director. "He was always very active in the coaches' association," Wold noted. "He had friendships with so many coaches that paid off when he joined the high school league staff. Orv was a really well-respected man."
Bruce McLean, a retired Park High teacher and coach, ran for the Oriole track team in Bies' final season (1968). McLean remembered the lengths Bies went to in order to make all 100 members of the team feel important.
"Orv knew everyone on the team and would write down goals for each participant," McLean said. "He gave the athletes a lot of positive reinforcement, and he also knew everyone's results from each meet."
McLean wished Bies would have stayed in Park one more year. As captain in 1969, McLean won Lake Conference titles in the 100- and 220-yard dashes and finished sixth at state in the 220.
"As a junior high phy ed teacher, Orv recognized talent in his gym classes and encouraged boys to think about track in high school," McLean said. "By getting large numbers, he knew quite a few of them would be pretty good."
When Bies left his teaching and coaching positions at Park High, he moved his family to Northfield. Then as a high school league director, Bies and his wife Dolores relocated to Anoka in order to be close to Minnesota State High School League headquarters in Brooklyn Center. The Bies family included three children - Jim, Martha and Elizabeth.
One of Bies' ongoing assignments with the high school league was to help point man Marv Helling administer the state football playoffs. In the fall of 1972, the first state championship games were played at Metropolitan Stadium in Bloomington. There were five playoff divisions that first season. Minneapolis Washburn defeated Moorhead 26-6 in the Class AA title game, and in Class A Burnsville raced past Sauk Centre 46-19. Mountain Iron swamped Dassel-Cokato for the Class B title, while in Class C Gaylord defeated Preston 26-6. The highest-scoring game was in the Nine-Man ranks, where Rothsay routed Cotton 64-12.
Winters kept Bies busy as well, as he worked to keep the State Boys Hockey Tournament running smoothly. And, of course, he supervised at the State Track Meet for many years.
Bies was proud of the way the high school league expanded playoff opportunities in all sports. When he joined the high school league staff, the two-class state boys basketball tourney was in its infancy. Today, there are four classes - 4A, 3A, 2A and 1A. Similar class additions took place in baseball and softball. Bies was in on the ground floor of the Title IX era and watched fellow director Dorothy McIntyre establish a comprehensive program for female athletes.
Throughout his career with the high school league, Bies put a high emphasis on sportsmanship along with providing opportunities for students in a wide variety of sports. Many Park High students were touched by his lifelong contribution to making academics and extracurricular activities a great part of their lives.
Follow the Sun sports writers on Twitter @MNSunSports and on Facebook at facebook.com/SunSportsStaff.