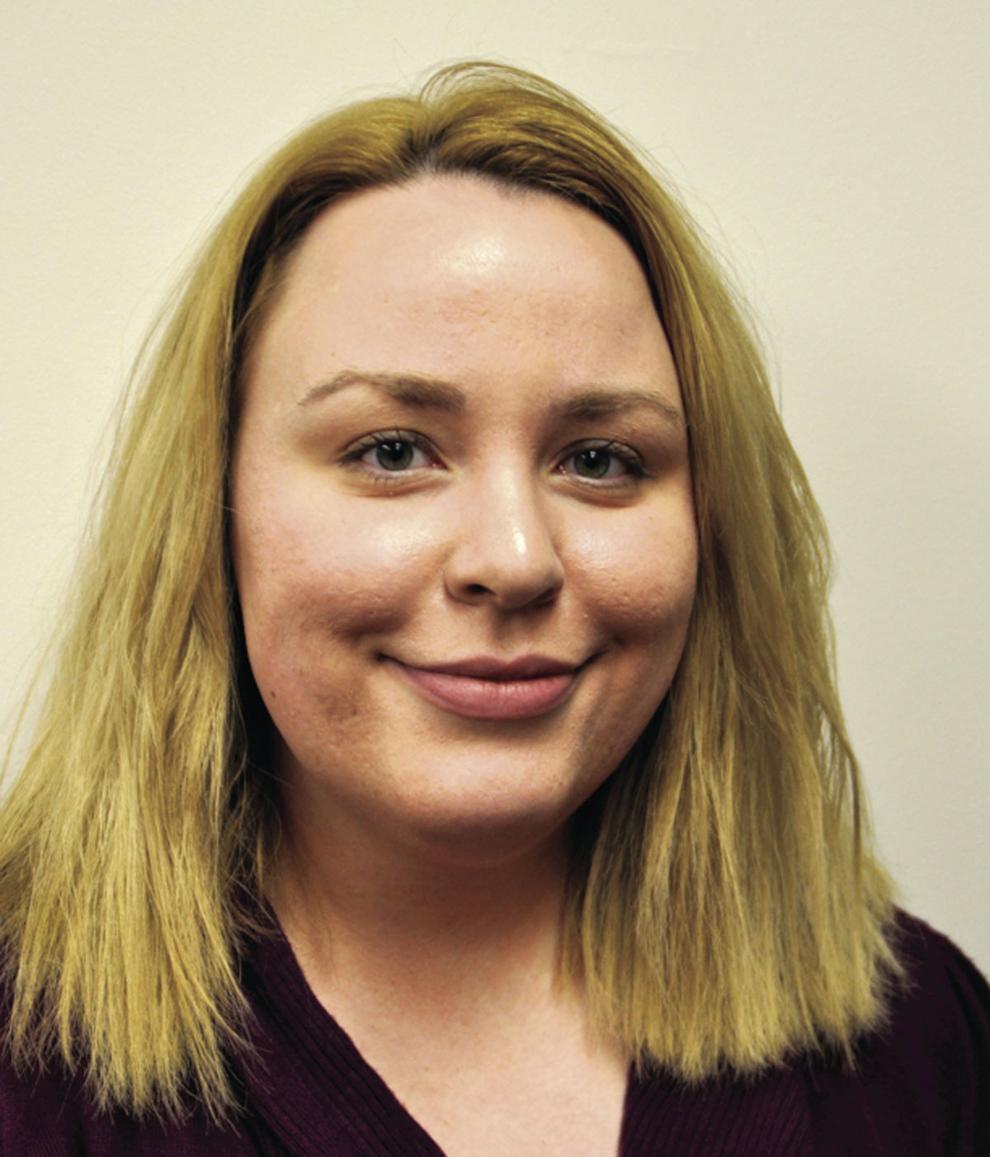 The COVID-19 pandemic has been far from easy and has impacted every facet of our lives. Many people are anxious to get vaccinated, ditch their masks and return to life like it was before the pandemic.
Have you noticed, though, that we've developed healthier habits during the pandemic? Should we continue practicing some of these habits post-pandemic?
Every year, from late fall through early spring, flu season strikes the United States, peaking during the winter.
The flu, or influenza, is a viral infection that attacks your respiratory system, according to the Mayo Clinic.
Influenza can bring on mild to severe cases with symptoms like fever, chills, cough, sore throat, runny or stuffy nose, muscle and body aches, headaches, fatigue and in some cases vomiting and diarrhea.
In severe cases symptoms can include difficulty breathing or shortness of breath, blue lips, dehydration, chest pain, ongoing dizziness, seizures, severe weakness or muscle pain and worsening of existing medical conditions.
Influenza usually lasts three to seven days but can persist for as long as two weeks.
Influenza can lead to bronchitis or pneumonia, which can be dangerous for seniors or those with weakened immune symptoms.
According to the Centers for Disease Control, during the 2019-2020 flu season 63.8% of children 6 months through 17 years old got the flu vaccine while 48.4% of adults age 18 and older received the vaccine. Teens and young adults were the least likely to get vaccinated, while infants and seniors were the most likely.
The CDC estimates that influenza has resulted in 9 million to 45 million illnesses, 140,000-810,000 hospitalizations and 12,000-61,000 deaths annually since 2010. During the 2019-2020 flu season alone, the CDC estimates there were 22,000 deaths from influenza.
While the statistics for the 2020-2021 flu season have not been released yet, the CDC reports that influenza cases plummeted and the hospitalization rate for the 2020-21 flu season was just 0.7 per 100,000 people.
Health officials credit the drop in influenza cases to factors such as social distancing, wearing masks and better hygiene practices.
Despite the COVID-19 pandemic, the CDC reported that as of Jan. 9, 2021, 30.9 million adult flu vaccinations were reported to have been administered in physician medical offices compared with 33.7 million at the same time in 2020 — an 8% drop.
The CDC is forecasting a dangerous 2021-2022 flu season, and we need to stay on our toes, prepare and continue practicing some existing health and safety habits.
Don't worry, I'm not advocating for government mandates every flu season, but I do encourage people to practice a few of the following habits:
• Get vaccinated with not only the seasonal flu vaccine, but also the COVID-19 vaccine if you haven't already. Getting vaccinated reduces your chances of getting sick with influenza or COVID-19 and can reduce the severity of symptoms if you do get sick. Vaccinations may also help prevent the spread of dangerous viruses among the greater population.
• Continue practicing good hygiene habits such as washing your hands thoroughly and frequently for 20 seconds. School staff should also set aside time for hand washing throughout the day and give lessons to young students on healthy hygiene habits. Businesses and schools should sanitize frequently used surfaces during flu season and have hand sanitizer easily accessible. Also remember to cover your mouth and nose with your bent elbow or tissue when you cough or sneeze.
• Wear a face mask while in public or large crowds during flu season, especially if you're elderly, have a low immune system or are already sick. Masks are a simple barrier to help prevent your respiratory droplets from reaching others. Wearing a mask helps prevent the transmission of dangerous viruses.
• If possible, stay home if you're sick. During the pandemic we've developed a strong system of communicating virtually. Businesses should consider whether their sick leave policies are adequate and should encourage employees who can work from home to do so when sick.
• Prepare for the next flu season, epidemic or pandemic by keeping two weeks' worth of non-perishable food stocked in case you get sick. Have supplies in your home (but not a stockpile) such as sanitizing cleaners, soap, reusable or single-use face masks, toilet paper, diapers, baby food, medical supplies such as a thermometer, and over-the-counter medications such as ibuprofen.
The next flu season, epidemic or pandemic, will happen, so stay prepared!