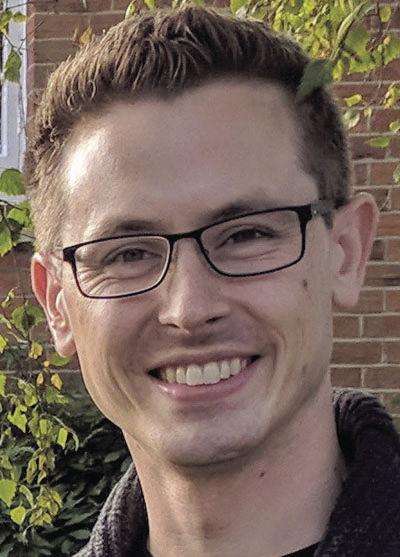 Did your family have "the moment" at Thanksgiving? You know, the one where conversation lulled and someone brought up one of the twin taboo topics: politics and religion.
Maybe it was your aunt who still doesn't believe Trump lost the election last year. Maybe it was your cousin who is convinced Biden is far too conservative and it's not too late to give Bernie a shot. Or maybe it was your brother-in-law who's really into the spiritual utility of psychedelics — and you weren't completely sure that the only mushrooms he ate on Thanksgiving were in the stuffing.
Perhaps your dinner conversation, and your calm, went downhill in a hurry.
Many of us have been there at one time or another.
It's not that we shouldn't ever talk about politics and religion. After all, they are potent forces in our lives and world, and they matter deeply to many people on a philosophical and a practical level. Having respectful dialogue — which involves listening as much as talking — with people who disagree with us is a skill we as Americans need to develop.
But a large family gathering where views clash fiercely and emotions run high isn't always the right place to practice, and the conversation may not contribute to peace on earth and goodwill toward all.
If your family can have those conversations at the holiday table and enjoy them and respect each other, more power to you. If that doesn't describe your situation and you want to avoid awkward conversations at your next big gathering, you may want to plan ahead.
It might sound silly to prepare questions for your family, and I'm not suggesting you print them out and force everyone to go down the list. But if you come up with a handful of questions ahead of time and make mental notes, you'll have an easier time filling the gap with meaningful topics when conversation lulls. It can be a great opportunity to get to know people better or hear family history from the older members.
Below is a list of questions to help you get started. If you don't like these, feel free to come up with your own. Stick to open-ended questions — ones that can't be answered with a simple yes or no — to encourage dialogue. If someone gives a short answer, you can follow up by asking why or how.
If you're having trouble coming up with questions, do what I did when I was writing this list: Search online for conversation starters. You'll find a variety of resources with way more suggestions than you can use, but it doesn't hurt to be prepared!
Holiday conversation starters
• What's the best book you read this year, and what did you like about it?
• What's the best show or movie you watched and why?
• What is your favorite cookbook and why?
• What was your biggest holiday shopping fail?
• Are you sad or glad to put 2021 behind you and why?
• What are you looking forward to about next year?
• If you were given $10,000 to help other people, what would you do?
• What are some of the parents' or grandparents' favorite holiday memories from childhood?
• How did the parents or grandparents meet?
• What is the story of the day your children were born?