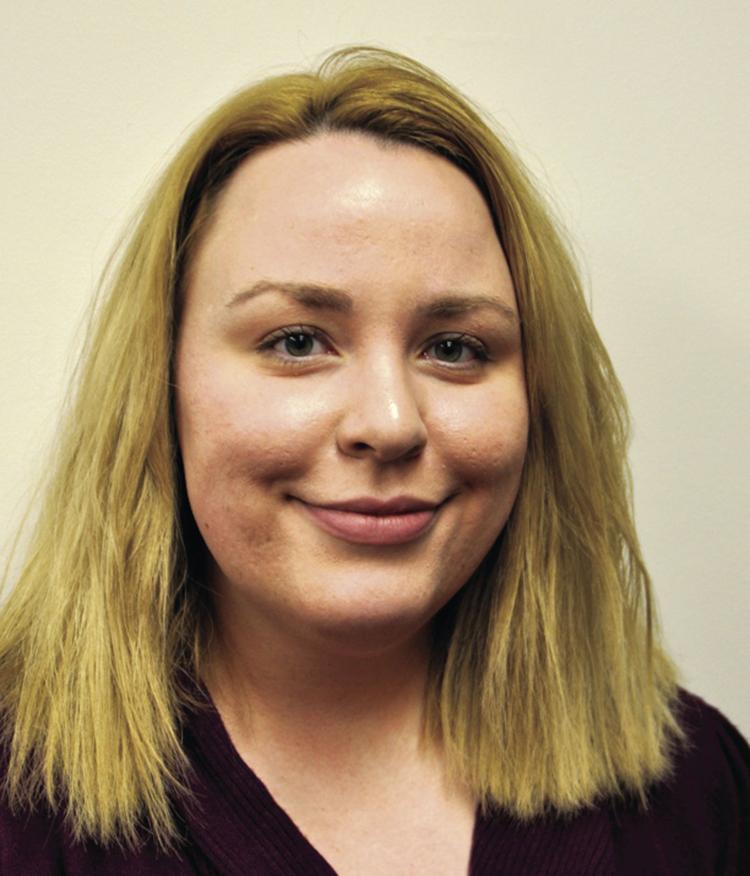 The COVID-19 pandemic has brought a number of stressors with it, making no one immune to its impact.
Fear and anxiety are common emotions people have felt since the pandemic started in Minnesota in March. You may be a health care worker fighting on the front lines. You may have caught the illness and are worried about how it will progress. You may have lost your job due to the pandemic and are worried about paying your rent. You may be a high-risk individual who is socially isolated at home. You may be an essential worker worried about getting sick. You may be a child or teen concerned about returning to school next month.
Virtually everyone has been struggling with his or her mental health in some way, and this is completely normal given the uncertain times. The most important thing is that you seek help.
According to the Centers for Disease Control, stress during an infectious disease outbreak can sometimes cause the following:
• Fear and worry about your own health and the health of your loved ones, your financial situation or job, or loss of support services you rely on.
• Changes in sleep or eating patterns.
• Difficulty sleeping or concentrating.
• Worsening of chronic health problems.
• Worsening of mental health conditions.
• Increased use of tobacco, and/or alcohol and other substances.
According to the National Center for Health Statistics and Census Bureau's Household Pulse Survey, during the third week of July, 30% of adults had symptoms of depressive disorder, compared to 6.6% last year; 36% had symptoms of an anxiety disorder, compared to 8.2% last year. Women with children, young adults and LGBTQIA+ people have been affected at higher rates than others.
The Mayo Clinic suggests you look out for the following symptoms:
• Trouble focusing on daily activities.
• Anxiety that turns into feelings of being out of control.
• Strong feelings that interfere with daily activities.
• Having emotions that become difficult to manage.
• Feelings of hopelessness or helplessness.
Personally, I've struggled with depression and anxiety my whole life, and it has been managed with a combination of medication, therapy and lifestyle changes such as improving my routine and making sure I socialize with people or go out and do fun things around the Twin Cities.
When the COVID-19 pandemic hit, I saw my symptoms increase. As a high-risk person, living in a home with other high-risk individuals, I've been largely stuck indoors in my home since March. I've had trouble keeping a normal routine, my emotions have made it more difficult to complete daily activities and chronic conditions I have are worsening. I've gone out a couple times a week, but it hasn't been enough. I've felt guilty and ashamed that my mental health was suffering considering over 165,000 people have lost their lives to COVID-19 in the United States with over 1,700 in Minnesota. Eventually I came to the realization that it's okay to struggle with your mental health and you shouldn't compare yourself with others. The most important thing is that you take care of yourself.
I've been making self-care a priority recently by keeping up with therapy and doctor appointments, socializing as much as I can, making time for hobbies like reading and cooking, eating healthy and trying to keep a routine. Sometimes I fall off the bandwagon, but I always work hard to get back on.
Here are a few mental and physical self-care tips from the Mayo Clinic:
• Set and maintain a routine at home.
• Focus on things you can control.
• Use technology to maintain social connections with your loved ones. Consider a regular check-in schedule to give you something to look forward to.
• Focus your thoughts on the present and things to be grateful for today.
• Listen to music or read books.
• Consume reliable news sources that report facts, and avoid media that sensationalizes emotions. Limit your exposure or take a break from news and social media if you find that it makes you anxious.
• Lean on your personal beliefs and faith for support.
• Look for ways to help your community, such as blood donations, checking on older people in your neighborhood, or donating supplies or money to local organizations.
• Acknowledge and appreciate what others are doing to help you and your community.
• Fuel your body by eating a healthy, well-balanced diet and drinking plenty of water.
• Aim to get seven to eight hours of sleep each night.
• Take deep breaths and stretch often.
• Avoid risky or destructive behaviors, such as abusing alcohol or drugs, excessive gambling or ignoring public health recommendations.
• Spend time outside, such as going for a walk in the park, but follow social distancing guidelines.
Remember if you are struggling with severe mental health symptoms or thoughts of suicide, please call 911 immediately. If you need someone to talk to please call the 24/7 National Suicide Prevention Lifeline at 1-800-273-8255. If you or a loved one is in need of assistance, please visit The American Foundation for Suicide Prevention's website, at afsp.org or contact your doctor.