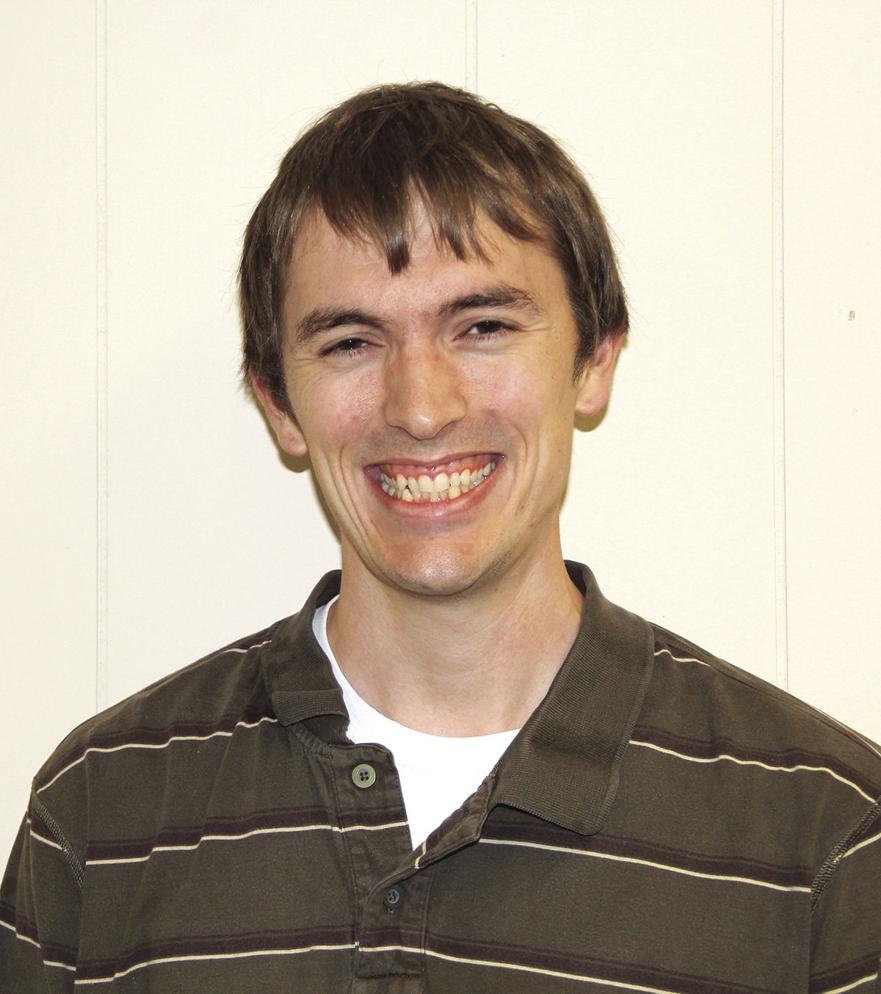 Happy New Year! ... And happy new decade.
Depending on your belief system.
It's always a little interesting, and amusing, the stories that impact readers most and generate feedback, as well as the articles that stick with me. My final column of 2019 was a look back at the past decade, a decade that was my first out of college and in the working world. Or at least I thought it was.
Usually with columns I try to mix in a few light-hearted jokes with a couple of thoughts on a topic of the day or something that has happened to me recently. Sometimes I get a response that I've made someone laugh, but if nothing else, I try to make myself laugh.
But the first email I opened up in 2020 after the column wasn't about any of the jokes, but a critique that the decade technically wasn't over until the end of the year, with compelling supporting evidence on the proper mechanism for referring to decades. Counting years that have passed should have began with 1, not 0, so decades end at 0, not 9.
Now, I have received a few messages over the years, but none quite like this, so I tried to do a little reading up on the issue for myself. I don't want to be indecisive or a fence-sitter, but I also don't want to start off a new year with a firestorm, so I'm going to let others decide for themselves on this controversial topic.
Either way, the year 2020 – and if you so choose to believe, the decade of the 2020s – began with exciting stories on the sports front of successful local teams and individuals with prominent achievements. It continued a month later with conference achievements, section success and a state championship hockey team. It was a great start, filled with the types of stories sports readers and I are familiar with and love to share.
The months after were much tougher, with stories of anxiousness, hope, worry, optimism, grief.
The most meaningful part of this job for me and many local reporters is being able to tell the stories of people from our communities. The onset of the COVID-19 pandemic forced many changes to and limited what we could share, but at the heart remained the constant of telling people's stories.
There was a search for different types of articles in the absence of events, with people who grew up in the area who have gone on to great success – interviews that end with people wondering when their feature will be published so friends and family will know when they can get a copy of the newspaper. Finding out an article has been saved in a scrapbook never gets old.
Some people are able to be featured several times, many only once. It's a privilege, and not a responsibility taken lightly.
The year led everyone down different paths than they were expecting and led me to talking to some people I otherwise wouldn't have encountered, to stories I'm glad I was able to have a part in sharing. I got to explore and learn more about the local art community and to delve into different types of human interest stories. I was able to talk to a few people who reminded me a lot of myself, with lifelong passions for sports. I also got to write about people who were quite different from myself (sadly I don't have my own hit country song on the radio, nor will you ever catch me flying a single-engine plane over the Atlantic Ocean!). It led me to interviewing a few of the most courageous people I've ever talked to.
The year necessitated a closer look at what's important in my own life, and to reevaluate what and how to write about local events. There were a lot of great moments mixed in with the unprecedented challenges, with hope that better days lie ahead.
Here's to a great, and hopefully less chaotic, new year and new decade ... or perhaps the final nine years of this one.