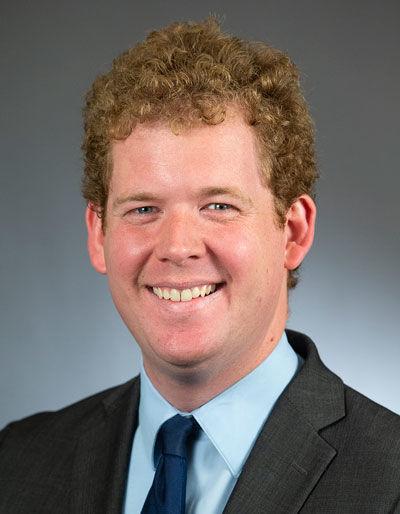 Another school year has just begun, and Minnesota students deserve a world-class education and every opportunity to succeed. Working in one of the only divided state legislatures in the country, the Minnesota House prioritized students of all ages and backgrounds by making significant investments in education to strengthen our workforce and support our students.
We know our kids start learning long before kindergarten — and that Minnesota suffers from one of the largest achievement gaps in the country. To address this, the Minnesota Legislature invested in our youngest learners by delivering funding to continue voluntary pre-K programs for 80 school districts across the state, which were set to expire at the end of the school year. This meant we were able to preserve these learning opportunities for approximately 4,000 Minnesota preschoolers for an additional two years. Making sure every child can get off to a great start in life pays dividends now and in the future.
Turning to our K-12 schools, the Legislature considered two competing proposals that would have resulted in very different outcomes for our schools. The House's original education plan would have dedicated an extra 3% in funding per student in 2020 and 2% per student in 2021. This strong proposal would have helped prevent larger class sizes, teacher layoffs and property tax hikes. By contrast, the Senate proposed a half percent increase in each of the next two years, which would have resulted in disastrous cuts at Anoka-Hennepin schools. The final compromise that was signed into law resulted in a 2% increase in funding, per student, in each of the next two years. While this funding level should be sufficient to prevent significant cuts, we will need to do better in the future if we want to have a world-class K-12 school system in Minnesota.
The Legislature also promoted vocational education this year. I am particularly proud of our investments in the "Helmets to Hardhats" program, which helps veterans interested in pursuing careers in the trades. There is still more work to be done in this area, as our building trades offer excellent career opportunities (without student debt) and we're experiencing a workforce shortage in those fields.
While not every child needs to go to college, it is important that we do more to ensure those who do get a quality education without massive student debt. That's why the House took strong steps to stabilize tuition at our public colleges and universities to improve college affordability and reduce the growth of student loan debt. I authored a bill that would create a student loan advocate in the Minnesota Department of Commerce to help students and recent graduates navigate the increasingly complex world of student loans. The advocate would also work as a "cop on the beat," to police bad behavior by student loan servicing companies. The proposal passed the House, but we weren't able to get it through the Senate. I'll keep working to advance it to help alleviate the financial stress on our students and families.
Education is a bipartisan value both sides of the aisle agree is important. Our economy is stronger when Minnesotans have the resources they need to grow, learn and prosper. Our success begins when we make the investments our students need and deserve. I wish all the students of Champlin and Coon Rapids an excellent school year.
Rep. Zack Stephenson, DFL, represents House District 36A, which includes the cities of Champlin and Coon Rapids. Rep. Stephenson encourages his constituents to share input and ideas with him at the Capitol anytime at 651-296-5513 or at rep.zack.stephenson@house.mn.