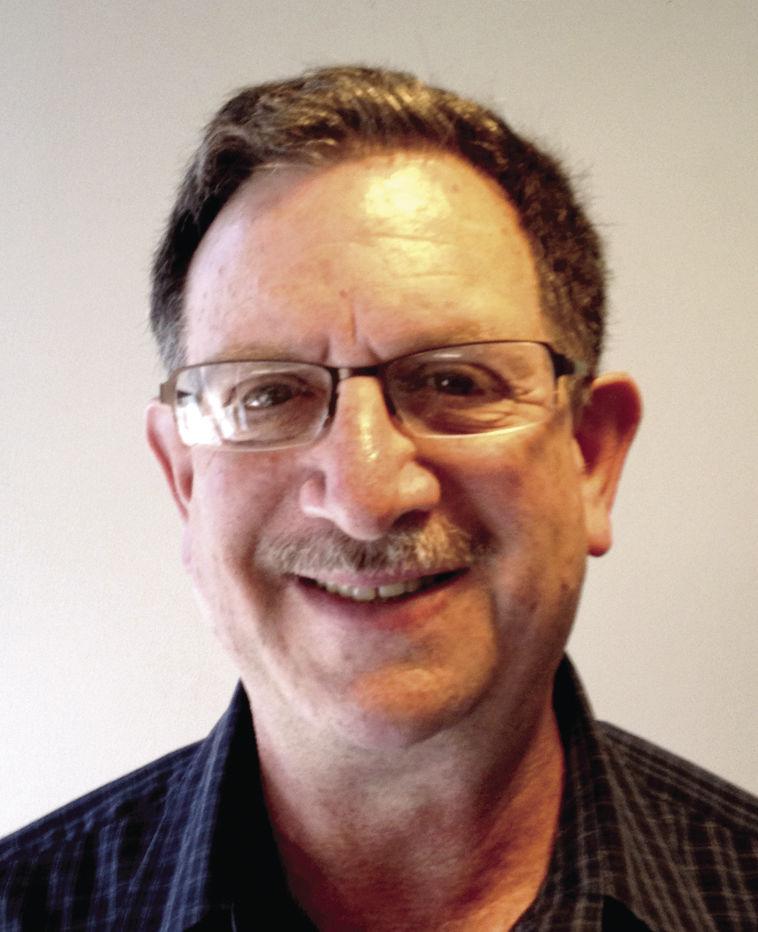 Polio and two friends I'll call Sam and Susan come to mind as I think about what families and educators should do now in response to COVID-19. Sam, Susan and I played together almost daily as I grew up in Wichita, Kansas, in the mid 1950s. I was incredibly lucky. They weren't.
Fearing transmission of the disease, our parents insisted that we stay out of swimming pools in the summer, though temperatures frequently were high 90s and low 100s. Doctors urged what we now call "social distancing."
Polio killed Sam, age 8. Susan was paralyzed at age 7. Kids aren't supposed to die. They aren't supposed to become paralyzed from a disease. I wept for days. I stayed inside for weeks, away from other kids. I was afraid.
Polio had thousands of victims in the 1950s. A National Public Radio story on polio noted: "In 1952 alone, nearly 60,000 children were infected with the virus; thousands were paralyzed, and more than 3,000 died. Hospitals set up special units with iron lung machines to keep polio victims alive. Rich kids as well as poor were left paralyzed." (The full story is here: https://n.pr/37ANGPR.)
Then in 1955, the U.S. began widespread vaccinations. The day I stood in line to get my shot was one of the best of my life. Calm and hope replaced fear and terror.
The CDC explains that because American families accepted what medical professionals told them about the polio vaccine, "Polio has been eliminated in this country for more than 30 years." (Read more here: cdc.gov/polio/what-is-polio/polio-us.html.)
Now there's another epidemic.
Ginger Plumbo, Mayo Clinic's communications manager, told me, "The evidence is clear that vaccines reduce hospitalizations and death from COVID-19 and the delta variant; and masking is effective in stopping the spread of the virus."
On Aug. 9, the CDC's Dr. Anthony Fauci supported mandatory vaccinations for educators. (Widely reported, including here: https://bit.Ly/3yHS1N3.)
Doug Schultz, information officer at the Minnesota Department of Health, told me, "MDH's position on vaccinations and masking for teachers, staff and students is clearly spelled out in our guidance for schools, which says that we recommend that everyone — teachers/staff/students — who can get vaccinated do so and that universal indoor masking is recommended for all people in the school setting (ages 2 years and older), including teachers, staff, students, and visitors to schools, regardless of vaccination status." (See: https://bit.Ly/3sgva91.) Schultz stressed these are "strong recommendations," not requirements.
Because of our experience with polio, I think families and educators should listen to Fauci and other scientists as we prepare for the fall opening of school. It's not a liberal or conservative idea. Seems like an American idea.
I also agree with Denise Specht, president of Education Minnesota, a statewide teacher's union, when she wrote: "Vaccination is the best tool we have for protecting our students and the rest of our school communities. With very few exceptions, every educator who works directly with students this year should be vaccinated."
Education Minnesota has a sample two-page agreement it's asking school districts to discuss. I hope they'll have this discussion and get educators vaccinated very soon — before school starts.
I recognize parts of Minnesota currently have very low rates of COVID-19. Gov. Tim Walz no longer has the power to tell every school and district what it must do. So these are local decisions.
But I think we SHOULD do what Fauci, Mayo Clinic and Minnesota Department of Education are recommending. Everyone working directly with youngsters should be vaccinated. A very few people have a major medical issue such that their doctors say they shouldn't be vaccinated — OK. But those people should not be working directly with youngsters.
We can't save Sam. We can't change Susan's paralysis. However, we can do our best to keep this generation's children safe.
The science is clear. We can provide maximum safety for youngsters via masks and vaccinations. Isn't that what our children deserve?
Joe Nathan, formerly a Minnesota public school educator and PTA president, directs the Center for School Change. Reactions welcome at Joe@centerforschoolchange.org or JoeNathan9249 on Twitter.