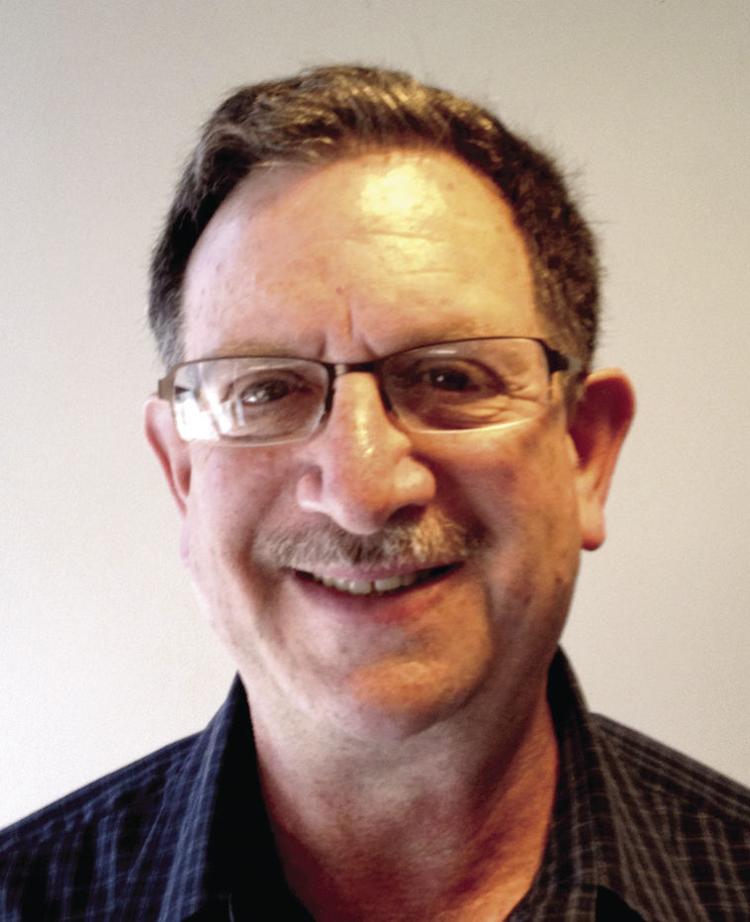 Think about a time when you felt most proud of the U.S. What produced that emotion? Was it a book, play, new law, election or invention? (Several people I questioned mentioned those.) 
I ask because a new book produced, for me, an enormous feeling of gratitude for America at its best. I don't know of another book that is so timely for families to read together than "Somewhere in the Unknown World: A Collective Refugee Memoir," by Kao Kalia Yang (available as an e-book and hard copy, published by Metropolitan Books).
This is a collection of 14 stories of recent immigrants to Minnesota. Yang, who has won several state and national awards and is herself a refugee, compiled these stories. Her book offers families opportunities to learn about others. It also can inspire discussions about why your family came here.
Because of previous books, Yang was asked to speak around the country. She heard countless descriptions of refugees' experiences.
She writes: "I discovered how little we knew of each other's lives and how the isolating loneliness many of us felt was a shared experience. I was bearing witness to the heartache and the yearning of refugee men and women wanting to be understood. Greater than my fear of what I could not do was a growing need to convey the refugee lives around me, to show our shared understanding of war and hunger for peace, our vulnerabilities and strengths, and to offer our powerful truths to a country I love."
Let's begin with Majra MuCić Gibbons who came to St. Louis Park from Bosnia. Like many others in this book, she spent part of her childhood living through a war. She described a missile hitting and partly destroying the apartment building where she and her family lived. "We practiced how to walk on the streets when we needed to go get water from a neighboring apartment building that still had a working pump in its basement. Mama and I played a game of hide-and-seek with the snipers who perched in the windows of the high buildings waiting to shoot."
Hawra Alnabi, who attended and graduated from Fridley High School, recalled that when he was a child in Iraq his grandfather was killed by soldiers in the village square: "They shot him thirty-four times." Soldiers "took all his money and his gun. They even pulled off the rings he wore on his fingers. They watched as blood pooled around his body and called for the terrified village people to witness the horror."
The family fled. Alnabi lived in a refugee camp with 30,000 others. "I fell in love with the feeling of freedom, life beyond a fence."
Siah Borzie, from Liberia, narrowly avoided being murdered by "child soldiers." Several incidents convinced her family to flee into the jungle. They almost starved. "In our time in the bush, I could count my ribs."
Afghanzada Achekzai served as a bookkeeper for a U.S. agency in Afghanistan. This produced phone calls threatening Achekzai's life. After months of this, Achekzai paid a human trafficker $25,000 to get him out of the country. He now works 16-18 hours a day at a Minnesota community college and as a Lyft driver.
Several writers describe forced marriages, where participants didn't have a choice.
As I write this, I see trees and a beautiful November sunrise. How can we fully comprehend these experiences? I sure can't.
Unquestionably the U.S. has huge problems. But Yang's stories produce, for me, renewed gratitude for America at its best.
Yang points out that Minnesota is "home to more refugees per capita than any other state in the nation. We have the highest concentration of Hmong and Tibetan in the country, the biggest populations of Somali, Karen, Burmese, Eritrean, and Liberian refugees. This much is known, but few know who we are or how we live. There are worlds within worlds, possibilities not visible, individuals who struggle and survive the unimaginable every day to be here."
She explains, "In the hopeful corners of my heart, I dream that 'Somewhere in the Unknown World' will be received as an expression of my admiration for the individuals revealed here and that their stories will be helpful to their families and communities."
Would you please consider reading these brief chapters with children, grandchildren or students? You'll be awed by these immigrants. You'll appreciate what America can be and sometimes is.
Joe Nathan, formerly a Minnesota public school educator and PTA president, directs the Center for School Change. Reactions welcome at Joe@centerforschoolchange.org.