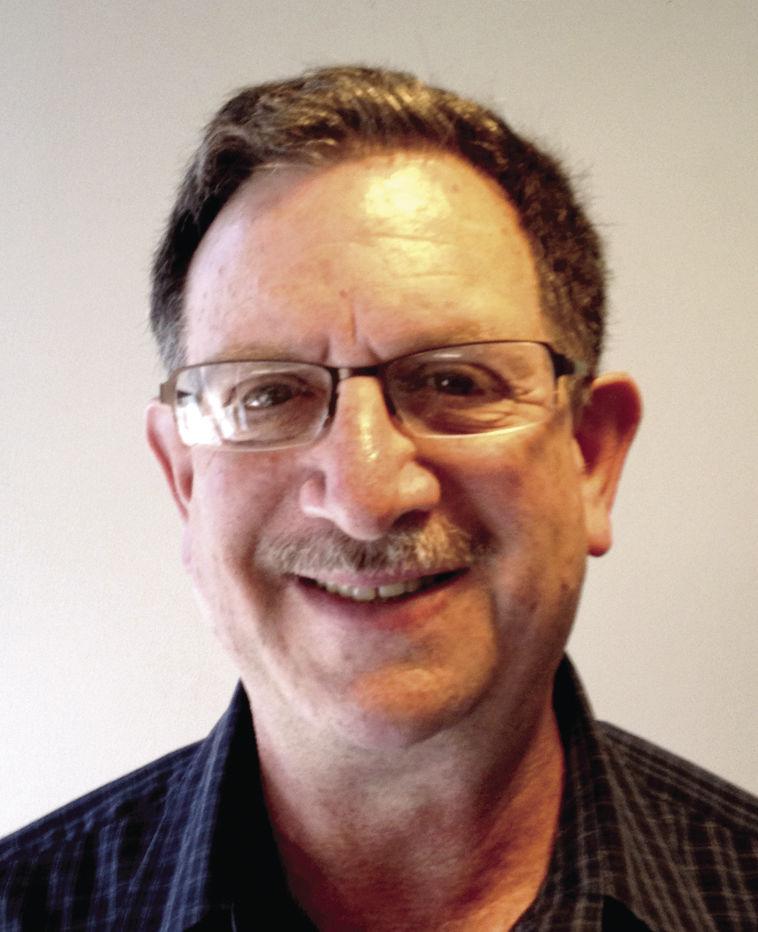 As a "Biden-backer," I'm strongly urging the president to change one of his recommendations. San Diego parents, teachers and an attorney offer powerful reasons for the president to withdraw his nomination of former San Diego Unified School District Superintendent Cindy Marten to be deputy secretary of the U.S. Department of Education. There's growing, reasonable opposition to her appointment in this critical job.
More than 100 cases from families with special needs students are pending against the district where she served as superintendent. Jennifer Rayle has been a public school teacher for more than 20 years, working with students who have special needs. She explained: "As a special education advocate, I have clients in other districts and San Diego is by far the most challenging to work with."
Dr. John Davenport and Dr. Farah Chery are among those who've challenged the district. They have a son who is hearing impaired. Experts believe that their son qualifies for assistance under federal legislation. The district resisted them for years, delaying his progress and costing them thousands of dollars (which many families can't afford).
Chery told me: "We want our story to be publicized nationwide. The injustices that Eli (our 5 year old hearing impaired child) faced were under Cindy Marten's watch." (More information online here: t.ly/VQSZ.)
Gabriella Torres, a senior staff attorney with Disability Rights California, works statewide with families. She reports: "San Diego Unified District has been difficult to deal with in terms of transparency and sharing information with families of students with special needs, more difficult than many others."
Part of the problem in San Diego is an attitude of secrecy. The San Diego Society of Professional Journalists gave the district its "Wall" award in 2017 because the district was so resistant to providing information (see t.ly/a7NE). The journalists noted, among other things, that the district:
— "Withheld documents" about student safety and missing inventory items "that other school districts delivered in weeks."
— "Ignored repeated requests to meet in person."
Unfortunately district resistance to transparency continued. Last month, journalists reported the district trained staff about how to "permanently delete sensitive emails." This "took place two months after San Diego Unified entered into a court-approved agreement to keep emails for at least two years, as part of a lawsuit with Voice of San Diego." (Information here: t.ly/txce.)
There's more. Last month, San Diego's NAACP announced: "The NAACP San Diego would like to express its firm and resolute opposition to the nomination of current San Diego Unified School District Superintendent Cindy Marten to the post of deputy secretary in the federal Department of Education."
It continued: "During her administration, African-American students and families have not only been systematically de-prioritized, but key programs and resources to support African-American student success have been stripped and 'abolished.' It is our view that she's been an ineffective leader of California's second largest school district and is ill-equipped for the tremendous responsibility of serving the needs of our entire nation's young learners." (See t.ly/MwHw.)
Khulia Pringle, a Minnesota education advocate who opposes Martin, told me: "It's long overdue for the Status Quo to listen to BIPOC families."
Marten has supporters, including Dr. Linda Darling Hammond, chair of Biden-Harris' education transition team. Hammond co-authored research showing, among other things, that achievement gaps are less in San Diego than in most large California districts (t.ly/IzeV).
Some Californians question this research. Christina Laster is based in California and is the National Parent Union's director of policy and legislation. She told me: "There's wide-spread skepticism about San Diego's academic results. Even if you believe Hammond, there's been very little academic improvement under Marten." (More information is here: nomarten.com.)
The Deputy Secretary of Education has a huge impact on how USDE deals with students, families, educators and anyone seeking information.
Should an educator with the record described above hold a powerful position at the U.S. Department of Education? Does President Biden value inclusiveness — or "a wall"? Aren't there other qualified educators who've produced progress, respect special education requirements and value transparency? Yes.
President Biden, I join many others from California who have worked with Marten and who voted for you. We agree. Please withdraw this nomination.
Joe Nathan, formerly a Minnesota public school educator and PTA president, directs the Center for School Change. Reactions welcome at Joe@centerforschoolchange.org or JoeNathan9249 on Twitter.