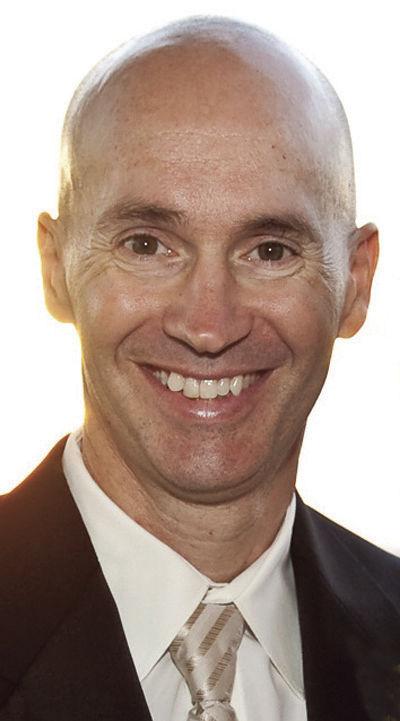 When Minneapolis was burning, buildings were being looted, peaceful protesters filled streets and emotions were understandably off the charts after the killing of George Floyd, one man offered calm. Standing behind an Emergency Operations Center press conference podium as weary-eyed reporters peppered him with questions about response time, destruction of property, use of the National Guard and what he expected would happen the next day, he offered an honest assessment of how the state was reacting in that moment. His comments and responses were purposeful, accurate and comprehensive. He was stability in a tenuous situation. Unassuming, yet confident. It was leadership when it mattered.
Paul Schnell is not necessarily a familiar face for most Minnesotans. As head of the Department of Corrections since 2019, he has encountered plenty of challenges, including the aftermath of the death of corrections officer Joseph Gomm, who was attacked and killed by an inmate at Stillwater prison in 2018. He inherited a staff that felt outnumbered, burdened with stress and in need of someone who not only listened, but took steps to improve their situation. Within months he was able to get legislative approval for 78 new corrections officers. Inmates also quickly discovered this was not a typical DOC commissioner. He frequently drops in to hear their concerns, but also to remind them that they still have value, even behind bars. His mission then and now has seemingly always been about finding ways to solve problems that have lasting and beneficial effects for individuals.
It's hard to know for sure what brought Schnell to this point in life, but he is here and the state is benefitting tremendously because of it. Three decades ago, he easily could have ended up serving in a different capacity, as a Catholic priest. That desire to serve was apparent even as a young man who was deciding his path in life. Instead, he entered a field with similar outcomes, social services. As a social worker at the Carver-Scott Educational Cooperative, he routinely worked with students who suffered from emotional and behavioral disorder. That need to help those most in need was a seed that has matured throughout his career. Seeing the value and possibilities in every person he encounters has been the core of his lifeforce.
He left the singular focus of social work to accept a role as a deputy sheriff in Carver County through most of the 1990s. He was community policing before it was popular. He literally walked the sidewalks of cities in the county, talking with whomever he came in contact with. He knelt down to talk with children and produced stickers as a parting gift. He leaned against brick buildings when talking with teens about their parents, music or bullying; and could address the mayor, council or any citizen with ease and interest.
Since those early days in Carver County, where he left an indelible impression on all he encountered as somebody who simply cared, he has led police departments as chief in Hastings, Maplewood, and Inver Grove Heights, served as an officer and public information officer for the St. Paul Police Department, and continues to serve as an adjunct faculty member at St. Catherine University and the University of St. Thomas, where he also earned his bachelor's in social work.
Being a social worker in a police uniform, even as chief, has not always put him in the same habitat as other law enforcement officers, who sometimes feel threatened and misunderstood by the public they serve. When he started to gain a deeper appreciation of the Black Lives Matter movement, long before 2020, and initiated challenging and sometimes painful discussions with his officers about developing an understanding for the deep racial inequities that have existed in society and in the decisions that cause police to take certain actions, he was demonstrating once again he is uniquely positioned to help lead Minnesota through this difficult period.
There is no question reform needs to happen in policing, not just here, but throughout the U.S. But to get there you need people in leadership who understand multiple sides of this equation, including community engagement, enforcement and restorative justice. Schnell has certainly taken the holistic approach to law enforcement since his inception, largely because of his background in social work.
Today, as state legislators seek police reform, the end result of a special session of the Legislature will not be the end result that fixes everything. The refinements and changes necessary to bring all departments into a truly responsive and effective law enforcement community will take years and ongoing discussions with the community. But the process has finally been initiated. The thousands of talented and caring police officers who have been serving communities for years are not afraid of this change. They, like Schnell, have been quietly earning our respect for years. They are the very individuals who will help lead this change within law enforcement.
And with Schnell in the discussion, there's an ear that will listen, a voice that will seek solutions and leadership that can help unite a state.
Keith Anderson is director of news for APG of East Central Minnesota.