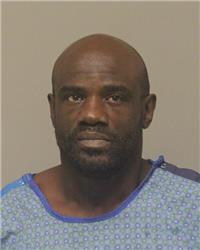 A tip from the public led to the arrest of a suspect in the May 27 armed robbery of the Kwik Trip store at 9250 Springbrook Drive in Coon Rapids.
Coon Rapids police arrested Terry Tyrone Selvie, 46, of Minneapolis, on June 7.
He was arraigned in Anoka County District Court Tuesday, June 11, on a felony first degree aggravated robbery charge. Bail was set at $100,000, and he is due back in court July 8.
The robbery occurred shortly after 3:30 a.m. May 27 when a male suspect approached the counter and asked an employee the price of coffee, then walked round the counter, punched the woman once in the face, causing her to fall to the ground and become disoriented, according to the criminal complaint.
A second employee told police he advanced toward her, yelling at her to open the cash registers and she was able to open two of them, giving the money to the male, the complaint alleges.
The suspect allegedly told the employees repeatedly that if they tried to do anything he would hurt them before he drove off in a Dodge Durango, which was later determined to have been stolen.
The first arriving police officer saw the woman who had been punched had severe swelling and a cut on her face, according to the complaint.
She was taken to the hospital for treatment, the police department run report states.
After still photos of the suspect were posted on Police Department social media pages, a woman called on June 4 and identified the suspect as Selvie, and comparing his Minnesota photo identification photo with the images taken of the robbery, show it was the same person, the charges say.
Court records show that Selvie has no criminal history in Minnesota, but he does in other states, according to Capt. Jon Urquhart, Coon Rapids Police public information officer.