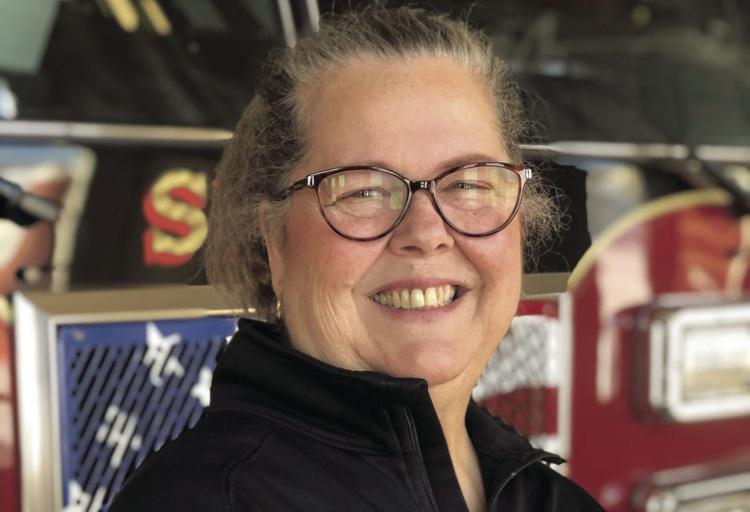 Spring Lake Park-Blaine-Mounds View Fire Department Community Risk Reduction Fire and Life Safety Educator Becky Booker recently retired after serving 21 1/2 years with the department.
Before she retired late last year, Booker was given a golden axe to mark over 20 years.
"Becky is fantastic, and she will be greatly missed by the Fire Department," SBM Fire Chief Charlie Smith said. "When I worked with her, Becky was the most kind, conscientious employee who was deeply concerned for the welfare of the city whole."
In 1996 Booker moved from California to Blaine with her husband, Kenneth, and their two sons after Kenneth received a new job building military tanks.
"I immediately fell in love with Minnesota," Booker said. "I thought this would be a good place to raise boys."
With a background in nursing, Booker began searching for a job in the Twin Cities but didn't want to work in a hospital.
Booker saw the SBM Fire Department was searching for employees in community risk reduction and fire prevention.
"Fire prevention I thought would be reading books to kids, so I thought I could do that for a while until I figure out what I want to do," she said. "Little did I know when I got there it was the beginning stage for prevention and the world was our oyster for what we did to prevent fires, so you really had to dig inside you and be creative because these are things that had never been done before."
Booker was hired, along with four other community risk reduction employees, by former SBM Fire Chief Nyle Zikmund.
"We were the extremely fortunate recipient of her incredible passion, work ethic and limitless energy," Zikmund said.
Booker said Zikmund was very supportive of trying new things in community risk eduction.
"We grew up trying new things, and that's very unique in the Fire Department," she said. "Leadership has always been open to trying new ideas for serving the customer."
Since starting with the department, Booker has served as a fire and life safety educator, a registered nurse, a firefighter 1 and an arson investigator.
"I loved being out in the community and serving people right where the issue was," Booker said. "I'm one of the luckiest people in the world. Every day is different. Every assignment is unique, and it's pretty much set your own journey here."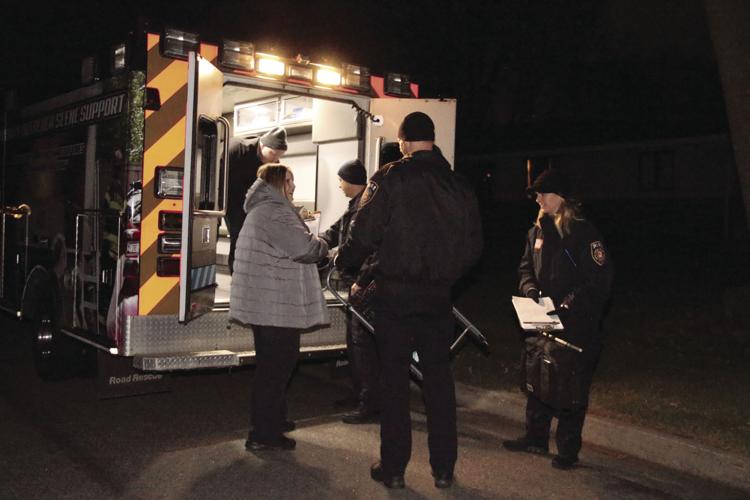 Booker was involved with multiple community risk reduction campaigns at the department.
"It's incredible the amount of knowledge she has," said Community Risk Reduction Coordinator Lt. Jeff Lundquist. "All the programs that she started and that have flourished under her is unbelievable. She has made the department what it is today."
In 1998 the SBM Fire Department was responding to a very dangerous fire. After the fire had been extinguished, Zikmund told Booker and other firefighters to go door to door and check residents' fire alarms.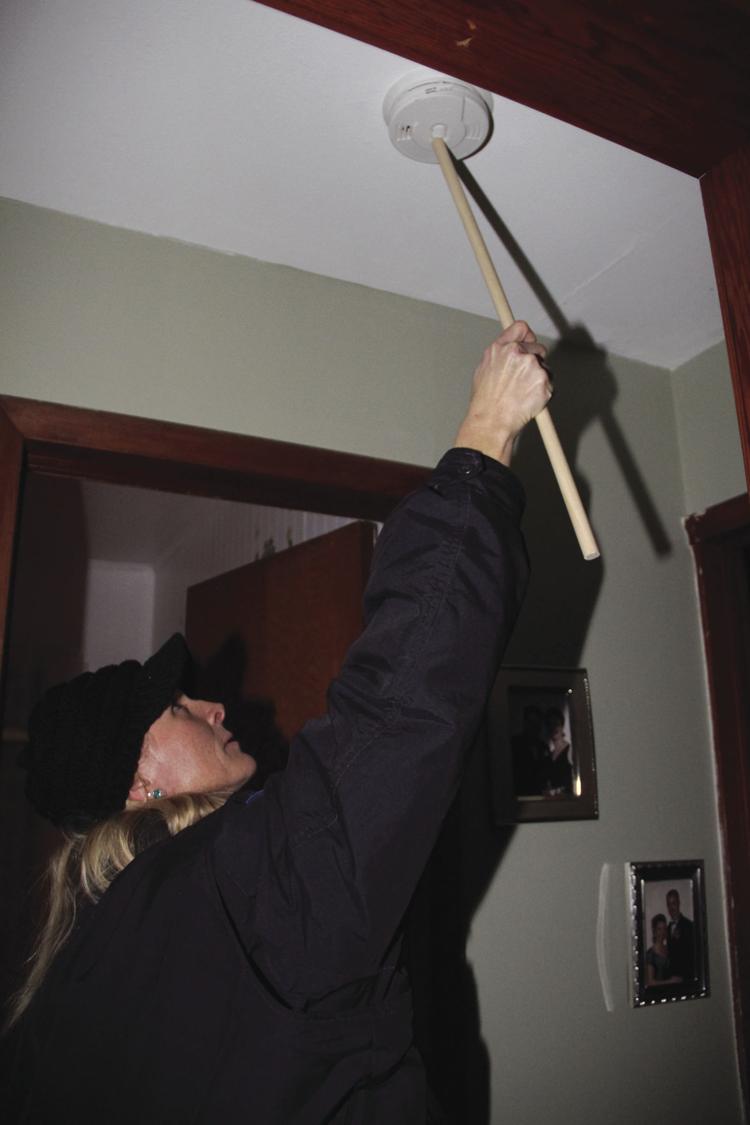 This inspired Booker to develop the department's canvassing campaign.
"Smoke alarms are the number one thing that will prevent you from dying in a fire, because when you're asleep you do not smell, and the smoke alarm is going to wake you up," she said. "Across America this is a problem, so we thought we should bring the solution straight to people's doors by doing this."
Now, once a month, firefighters canvass one block, offering to check residents' smoke alarms and installing new 10-year lithium battery detectors donated by the American Red Cross.
"In the beginning people didn't like canvassing," Booker said. "I was the only one who really saw the value in it because no one wanted to knock on someone's door and interfere with their privacy. I didn't look at it that way. I was bringing prevention to their home, and they were really responsive to it."
The SBM Fire Department also immediately canvasses on blocks where fires occur.
"We take that opportunity to make sure people are being taken care of," Boooker said. "We know people are feeling vulnerable after a fire, so we do the canvassing so they can feel better about their fire safety."
On Nov. 16 the SBM Fire Department responded to a Spring Lake Park garage and house fire that killed bothers Richard Nelson, 56, and Rodney Nelson, 53.
"When I think of the two deaths we recently had, that just makes us want to dig in and work harder, because my mantra is, 'Good enough is never good enough,'" Booker said. "You always have to work harder to prevent the next death."
During canvassing, firefighters also encourage residents to sign up for the department's home safety survey, where a community risk reduction firefighter comes later to make sure a residence has the proper safety measures in place. The firefighters check everything from fire extinguishers to outlets to carbon monoxide detectors.
The home safety survey was developed by Booker. She said after the surveys were implemented, an agency reviewed calls and found incidents in Spring Lake Park, Blaine and Mounds View dropped by 28% over 11 years while Anoka County's increased by 48% in the same time period.
Wanting to improve the home safety surveys further, Booker visited fire departments on the East Coast, in Canada and in England on her own dime to examine their practices.
Booker said she especially wanted to visit England in 2010 because it has the lowest fire deaths in the world.
"The secret I found out in England is they're all doing home surveys and it's required by law, unlike in the United States," she said.
Through the home safety surveys, Booker said she discovered refugees and immigrants in the communities were being left behind in home safety.
"I realized that we need to adapt what we're doing as firefighters to meet the unique needs of our new refugee and immigrant community," she said.
Booker then joined the Anoka County Immigrant Refugee Committee, where she worked with the immigrant population on topics of public safety.
Booker recently brought a New American Academy to Blaine that teaches immigrants and refugees about public safety and other services available in Anoka County.
Booker also developed religious and cultural training at the SBM Fire Department.
"I realized it wasn't enough to try and help immigrants and refugees, we needed to try and understand them," she said.
During her time at the SBM Fire Department, Booker has written nearly a dozen manuals on community risk reduction, from cultural competency to fire safety for manufactured homes.
Booker has also attended the National Fire Academy in Emmitsburg, Maryland, 17 times and has taught classes there. She has also consulted for the United States Fire Administration, which is the lead federal agency for fire data collection, public fire education, fire research and fire service training.
"Becky changed the fire safety industry," Zikmund said. "That doesn't happen. She brought an awareness of fire prevention, now called community risk reduction, that revolutionized it here in the United States."
Booker recently decided to retire due to health issues.
"I'm not leaving because I want to," she said. "I'm leaving because my body says it's time to. I also want the department to get fresh ideas with someone new."
In retirement, Booker will teach public safety classes to English as a Second Language students in Ramsey and Anoka County. She will also work to help the Anoka County homeless population with a local nonprofit.
In addition, Booker will serve the department as a private consultant for the International Carbon Monoxide Project, which is a follow-up to the department's International CO Conference that was held in September 2018.
The project will develop solutions to combat carbon monoxide poisonings.
Booker said joining the SBM Fire Department proved one of her most life-changing experiences and she'll miss her colleagues.
"I love my job," she said. "I work with the most amazing people. I love these firefighters so much. They have such humility, and they have such big hearts. They serve every single day, and they don't think about themselves."
Booker said she will also miss working with the residents of Spring Lake Park, Blaine and Mounds View.
"I love our customers," she said. "I've had the unique opportunity to really see our cities from people's homes on outward, and that just makes me love my job even more because we serve wonderful people."