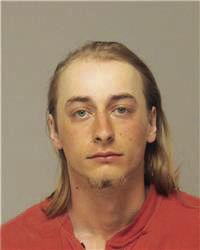 A 21-year-old man with no public address is charged with attacking a man and smashing windshields in Coon Rapids.
Stennen Allen Aaron Byrnes faces one felony count of first-degree criminal damage to property, one misdemeanor count of fifth-degree assault and one misdemeanor count of fleeing a peace officer.
On May 7 at approximately 7:30 p.m. Coon Rapids police were dispatched to the 10300 block of Linnet Circle Northwest on reports of two damaged vehicles resulting from a confrontation, according to the criminal complaint.
Officers spoke with witnesses who reported that Byrnes and the unnamed victim had an argument at Coon Rapids Dam Regional Park.
The two left the park but the victim reportedly learned Byrnes was heading to his home. After getting home, the victim found Byrnes was already there, according to the charges.
Byrnes allegedly approached the minivan the victim was driving and started punching the window before smashing the window using a skateboard.
After smashing the driver's side window, Byrnes allegedly climbed up on the hood of the minivan and stomped on the windshield, breaking it.
The victim then fled the van and called 911.
Byrnes allegedly chased the victim but stopped and returned to the home, then climbed on top of a Lincoln sedan owned by the victim and smashed the windshield. The tires of the Lincoln were slashed as well, according to the complaint.
Police learned that after Byrnes chased the victim away he began rummaging through the minivan but fled when he heard police sirens, the charges say.
Officers spotted Byrnes nearby and ordered him to stop, but Byrnes reportedly did not listen. Officers chased Byrnes through multiple backyards and was able to detain him, according to the complaint.
After detaining Byrnes officers found a fanny pack in his possession that contained the victim's ID, according to the charges. The victim told police it was in the minivan when he fled.
A preliminary estimate by the victim put the cost to repair his vehicles in excess of $1,000.
Byrnes was released from the Anoka County Jail May 8. He is scheduled for an omnibus hearing June 17.