Ramsey citizens will have a chance to fill an empty seat on the City Council during the upcoming special election.
The at-large seat left vacant by Mayor John LeTourneau is being contested by Jeffrey Menth and Richard Wulf.
Voters will be able to get out to their local polling locations from 7 a.m. to 8 p.m. Tuesday, Aug. 13. In-person absentee voting is also available from 8 a.m. to 4:30 p.m. Monday through Friday at the Ramsey Municipal Center or the Anoka County Government Center.
City Hall will be open Saturday, Aug. 10, from 10 a.m. to 3 p.m. and Monday, Aug. 12, from 10 a.m. to 5 p.m. for absentee voting.
Information for mail-in absentee ballots can be found at 763-324-1300.
ABC Newspapers asked each candidate to fill out a questionnaire. See their answers below.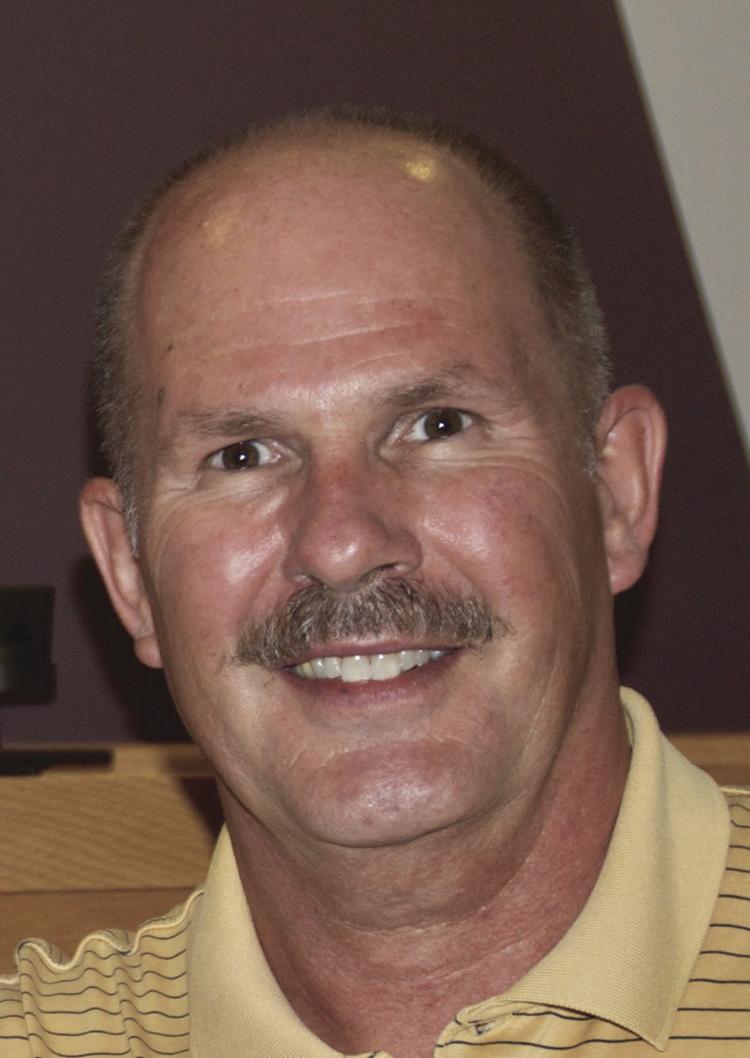 Family: Married to my wife Betsy for 32 years, son Nicholas
Education: Construction electrician degree from Anoka Technical College, Minnesota Class A Master Electrician License since 1985
Occupation: Retired electrician. I renovate houses for rental. We currently have six properties, none of which are in Ramsey, so I have no conflicts of interest with the city.
Community involvement: Ramsey Shademakers, Graduate of Ramsey's Citizen's Academy. Former volunteer at Fred Moore Middle School and Blaine High School.
1) What distinguishes you from the other candidate?
As a long-term resident of Ramsey, I have seen our once small community develop and grow. My construction background helps me understand the challenges of attracting and building viable new businesses to enrich our city. Also my experience with the Ramsey Citizens Academy has given me an in-depth insight into the job of our police force. I will support our first responders in caring for the residents of Ramsey.
2) What are the top three priorities facing the city, and what would you do about them if elected?
1. Transportation: I support the Highway 10 improvement project to remove the stoplights on Highway 10 at Ramsey Boulevard and Sunfish Lake Boulevard. While campaigning, many residents have expressed their frustration about the length of time we all have been waiting for those intersections to be changed to interchanges rather than stoplights. We have each spent many hours sitting at those lights. The project is in the works. Let's not let the opportunity pass us by to get this done, and make sure it is done right, for the residents of Ramsey.
2. Economic development: Expand services and work with current and prospective businesses to expand our tax base and employment opportunities for our residents. A restaurant owner that just moved into our city last year told me the folks at our City Hall couldn't have been more cooperative, efficient with his time, and helpful, all through the planning, construction and permitting process. We have great people working for our city. We need to support them so they can do their job helping more businesses move and/or expand in Ramsey.
3. Transparency: Our City Council makes better decisions when we listen to our residents. I have been campaigning door-to-door this summer, and it has been a pleasure to meet so many of my neighbors. I intend to continue talking to Ramsey's residents and listen to their ideas about moving our city forward. So many of them have lived in Ramsey for many years and often decades. While change is hard, what I've been hearing so far is we don't live in a static bubble. Many folks expressed the wish that the high-density development taking place in Ramsey be contained to South of Bunker Lake Boulevard. I agree and want to maintain the rural feel of our town, since that is what most of us were attracted to in the first place.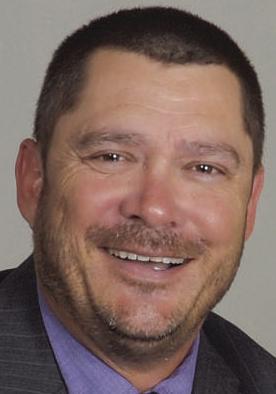 Family: Wife Ronda, sons Austin and Caden
Education: B.S. in secondary education, master's in curriculum and instruction, doctorate student in educational leadership
Occupation: Teacher/coach
Community involvement: 30 years of volunteering with youth, church and community organizations.
1) What distinguishes you from the other candidate?
I have spent the majority of my life being involved in my community. I believe the most important thing we can do in a city is to invest in our children and provide opportunities for our kids to grow in a healthy and positive environment. I also believe our city leaders should be in constant contact with us to see how they can serve our community. It is the only way to find out what is going on in their area. Ramsey is very big and very spread out; what the people on the west side need is not the same as the people on the east side of the city. I intend to be the type of servant that will go door-to-door to find out how the council can be of service.
2) What are the top three priorities facing the city, and what would you do about them if elected?
1. Taxes: We need to make sure we are getting a good value for our taxes. We need to scale back spending and prioritize our needs from our wants. I will push to balance the budget and work with the taxes we have and not assume we can take more from the residents of Ramsey every year.
2. Growth: We have been told that we will not build any more high-density housing, but they are still being built. Some housing sections that were supposed to be low density have now been approved for high density. We have a great city with a country feel to it, and I would like to keep it that way. Let's focus on low-density housing developments and what we can provide while still making Ramsey an attractive place for new potential residents.
3. Roads: Our road issues are bad. It should not take a person an hour to get from Champlin to their home. Traffic is a nightmare, and it is turning people away. Real estate values have not grown as much in Ramsey as in other areas. I will work hard to protect the value of your home by making sure we address the road issues now.
Finally, I will make sure the city has your best interests in mind, and because of that I will not take money from any developer that can financially benefit from my decisions as a councilman.