The fate of the Northstar Line is being called into question after the COVID-19 pandemic decimated ridership and left the future of commuting uncertain as more people work from home.
At least three lawmakers this session have suggested mothballing the 12-year-old commuter train that runs 40 miles between Target Field and Big Lake, with stops in Fridley, Coon Rapids, Anoka, Ramsey and Elk River.
Rep. Cal Bahr, R-East Bethel, and Sen. Michelle Benson, R-Ham Lake, introduced bills in March that would require immediate closure of the Northstar and sale of all assets. Any remaining state money appropriated to the line would revert to the general fund.
"Ridership is down 96% from what it was, so it's just a massive amount of subsidized money here," Bahr said. "It was a really nice experiment, and like all other experiments, when it fails it's time to cut your losses and move on."
Rep. Jon Koznick, R-Lakeville, has also proposed abandoning the line, but he would direct operational savings to a redevelopment fund for businesses damaged during the civil unrest last summer. He offered his proposal as an amendment to a bill in the House Transportation Finance and Policy Committee March 23.
"We have a lot of transportation needs," Koznick said. "The Northstar has never lived up to it, and this an opportunity to say maybe we can reuse those funds in a better manner."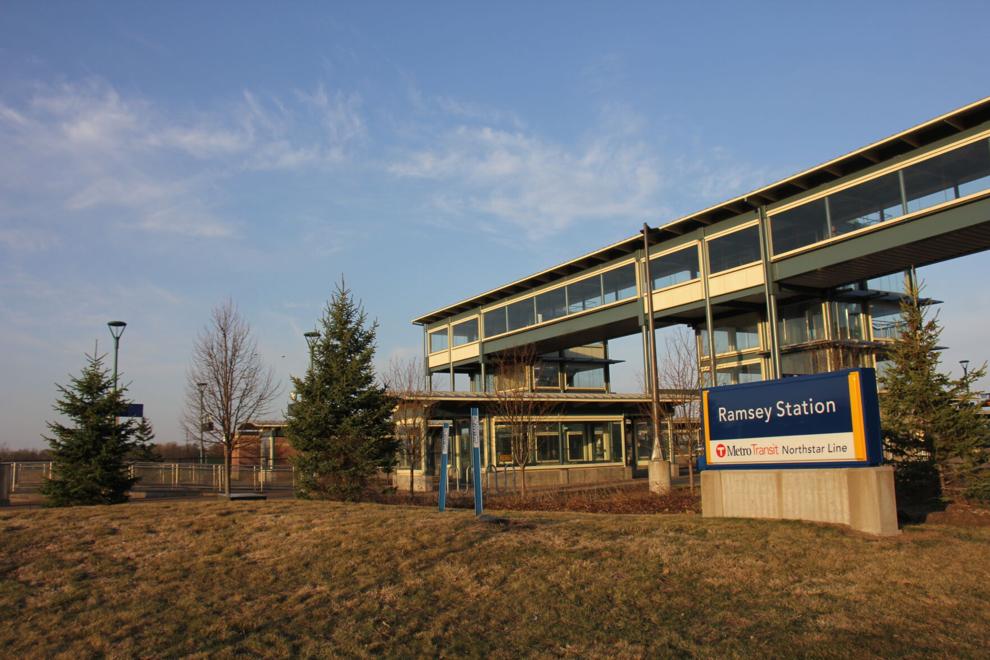 He said the move would free up about $6 million a year.
"I think we need to step back and take a look at how commuter patterns will evolve and emerge, and I think that it's an opportunity for us to better use the $6 million," he said.
Shutting down the line isn't as simple as it sounds, and Koznick made his proposal contingent on receiving a waiver from the federal government so the state isn't stuck repaying around $85 million in federal funds. He said it's not unprecedented for the federal government to agree to shutter lines due to "lousy ridership."
Bahr said he supports asking for a waiver but believes operations should cease with or without a waiver.
"Even after consideration of upfront expenditures for shutting it down, the amount of money saved in the long term would outweigh any upfront expenditures," he said.
While Metro Transit ridership overall was down more than half in 2020 as people were encouraged to use it only for essential trips, the Northstar's ridership was among the hardest hit.
As ridership dropped, Metro Transit cut the number of weekday Northstar trips from 14 trips a day to four (two northbound, two southbound), and it eliminated weekend service.
But the cuts couldn't make up the lost revenue, and the government's subsidy per passenger went from $19.41 in 2019 to $99.12 in 2020, based on preliminary numbers. Taking federal coronavirus relief aid into account brings the 2020 subsidy per passenger to $98.06, according to a Metro Transit spokesperson. That's compared to $9.92 per passenger for Metro Transit buses overall and $5.41 per passenger for light rail, both accounting for relief money.
The Northstar's unaudited budget in 2020 was $15.61 million, and the 2021 budget is $11.41 million.
According to the Metropolitan Council's transit finance report released in February, transit ridership and fare revenues will likely recover slowly as the pandemic ends, and they aren't expected to reach 2019 levels for at least five years.
Last year the Met Council initiated talks with officials from Anoka, Hennepin and Sherburne counties to discuss the future of the Northstar Line and has said all options are on the table.
But some believe decommissioning the Northstar would be premature.
That's the view of Erin Koegel, DFL-Spring Lake Park, who is vice chair of the House Transportation Finance and Policy Committee.
"I think right now we need to start looking at all sorts of multimodal transportation, so I think it's a little early to look at that as a proposal, especially when last biennium we looked at extending it all the way to St. Cloud," she said. "I think the biggest mistake with Northstar was not having it go all the way to St. Cloud and having it end in Big Lake."
In 2020 the Minnesota Department of Transportation released a feasibility study of extending the Northstar to St. Cloud, but the study didn't include ridership forecasts.
"I think our goal should be having a world-class multimodal transit system — buses, trains and cars," Koegel said. "My goal is to get more transit options into our community, not to take them away."
She said the state needs to do "a really hard evaluation of our transit and transportation system" and think about how it wants that system to look in the future.
A spokesperson for the Met Council declined to comment on a proposal to shutter the Northstar, saying it's allowing the Legislature to debate its merits.