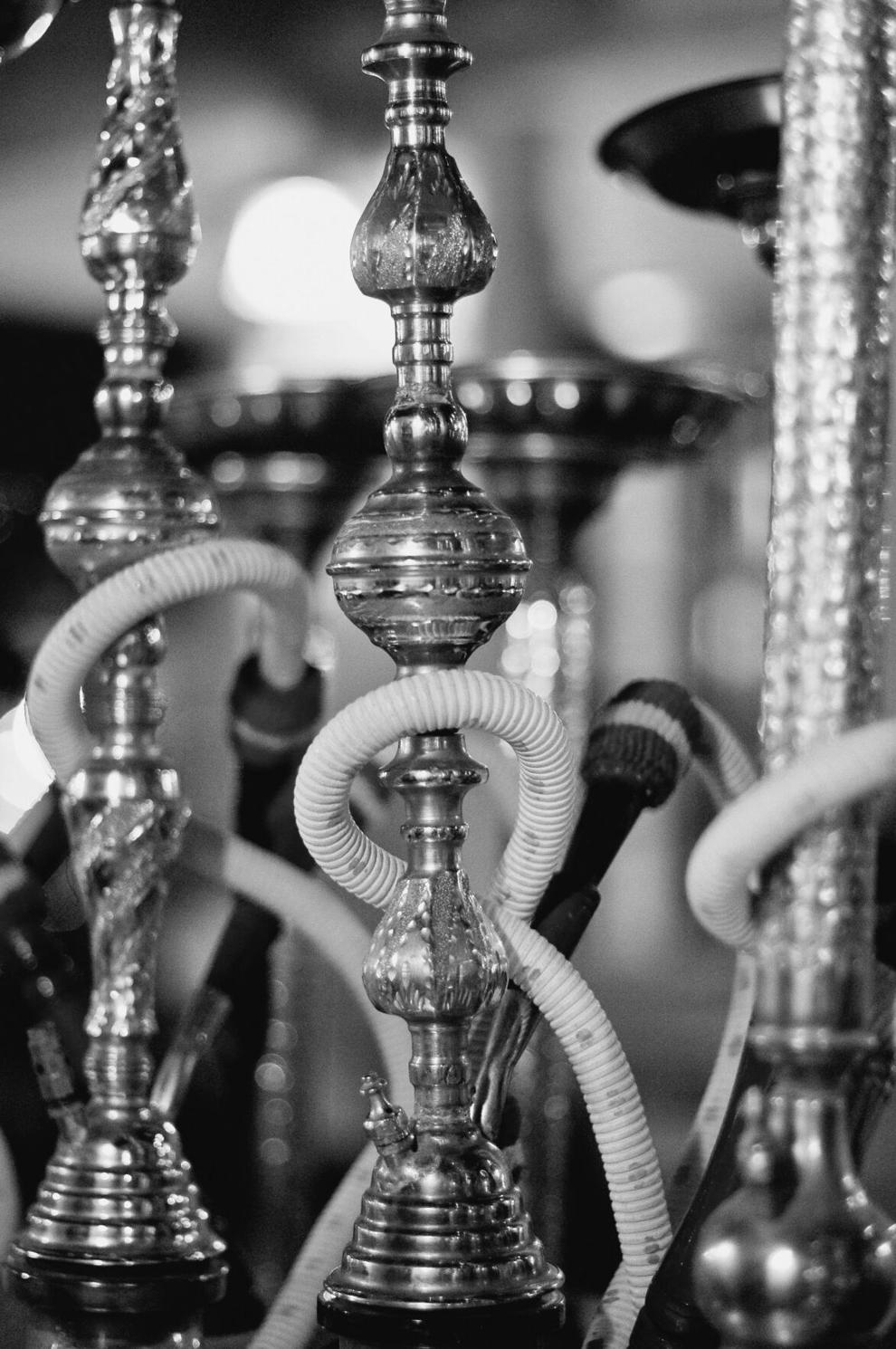 The Columbia Heights City Council is pushing to ban indoor smoking or sampling of tobacco products, a move that one local business says may force it to close.
The City Council had a first reading of the proposed change to city code May 24 and will conduct a second reading at its meeting Monday, June 14, at 7 p.m., when it could give the ordinance final approval.
Columbia Heights Community Development Director Aaron Chirpich said at the May 24 meeting that the Police Department conducted compliance checks on licensed tobacco sales establishments in late 2020. On Nov. 6, 2020, two businesses failed the compliance checks and received citations for selling tobacco to minors. The businesses cited were the Smoke & Vape Shop at 2311 37th Ave. NE and Afandina Cafe at 4001 University Ave. NE.
"The report of those violations prompted a broad conversation by City Council members and staff regarding tobacco sales and consumption regulation within the city, specifically the regulation of indoor smoking and sampling," Chirpich said.
The Minnesota Clean Indoor Air Act already bans smoking tobacco, including electronic cigarettes, in most indoor public places, at public meetings, in places of employment and in public transportation. But the law allows smoking tobacco products in smoke shops for the purpose of sampling.
Hookah bars and cigar lounges have used that exception as a loophole to sell tobacco products that customers use in the store under the pretense of sampling. There are several locations in the Twin Cities metro area where you can go simply to smoke on site.
But under the Minnesota Department of Health's interpretation of state statute, that's not legal.
"Businesses whose primary purpose is to provide a place for customers to smoke are violating the MCIAA (Minnesota Clean Indoor Air Act)," Minnesota Department of Health indoor air unit supervisor Daniel Tranter wrote in a letter to the city of Columbia Heights. "While the MCIAA does contain a provision that allows customers or potential customers to light tobacco in dedicated retail tobacco stores 'for the specific purpose of sampling,' this exemption does not apply to dedicated smoking lounges. The authors of the Freedom to Breathe amendments to the MCIAA intended the exemption to allow customers to try out a portion of a tobacco product in a tobacco store to determine if they'd like to purchase a larger quantity of the product to smoke elsewhere."
Tranter said that establishments allowing indoor smoking in violation of the Clean Indoor Air Act may be subject to enforcement procedures, which could include penalties of up to $10,000 per violation.
Although the Department of Health says smoking lounges are illegal under state law, the city's proposed ordinance would eliminate ambiguity and explicitly close the sampling loophole by banning all indoor sampling.
Many cities have already taken similar steps, including neighboring Fridley and Hilltop, as well as Arden Hills, Bloomington and Minneapolis.
Hookah Kingdom, which is at 4919 Central Ave. NE and has operated in the city by the current owners since 2015, says the proposed ordinance would harm its business and could even cause it to close.
According to a letter to the City Council from Hookah Kingdom's accountant, Husein Ahmed, 65% of gross sales at the shop come from sampling tobacco in store, which helps with the sale of hookah and tobacco products.
If the ordinance goes through, Hookah Kingdom would have to reduce its staff from an average of about nine employees to just two employees.
"With a reduction of sales, it would be exceedingly difficult to remain open and maintain all the business expenses," Ahmed wrote. "We are tied to a lease agreement that has 4 years and 3 months remaining."
Ahmed added that the COVID-19 pandemic severely affected Hookah Kingdom's business.
During a public hearing May 24, Hookah Kingdom's lawyer, Kathleen M. Loucks, told the City Council that since the shop opened, "it has been forced to retain counsel and has spent thousands of dollars addressing alleged violations of the city code and gone above and beyond to make sure that Hookah Kingdom complies chapter and verse with city and state codes, whether it be venting, electrical, fire, seating occupancy and other safety regulations."
She also pointed out the cultural significance of hookah smoking.
"As it stands, the Hookah Kingdom is the only tobacco shop in the city of Columbia Heights that provides hookah sampling," Loucks said. "As I am sure you are well aware, hookah is a cultural practice which is largely Middle Eastern and African in origin. In fact, approximately 99% of the customers at Hookah Kingdom are from Africa or Middle Eastern origin. The practice of hookah sampling has cultural and historical implications for the Muslim community in Columbia Heights. The city of Columbia Heights already limits tobacco shop licenses to three. For a company that has already struggled significantly with the pandemic and faced a significant loss of revenue from 2020, prohibiting sampling could actually force Hookah Kingdom out of business."
City has been here before
In October 2014, the City Council considered prohibiting indoor sampling of tobacco products. During the public hearing at the second reading, a former owner of the Hookah Kingdom said if the city were to ban sampling, he would go out of business. Many others spoke during the public hearing in support of Hookah Kingdom.
Ultimately the 2014 City Council chose not to ban sampling.