Tom Ryan has stepped down as the mayor of Blaine after more than three decades of service to the city.
During Ryan's final City Council meeting as mayor Dec 21, Council Member Julie Jeppson read a resolution honoring him for serving "diligently, conscientiously, competently, and fairly in all matters related to the office of Council."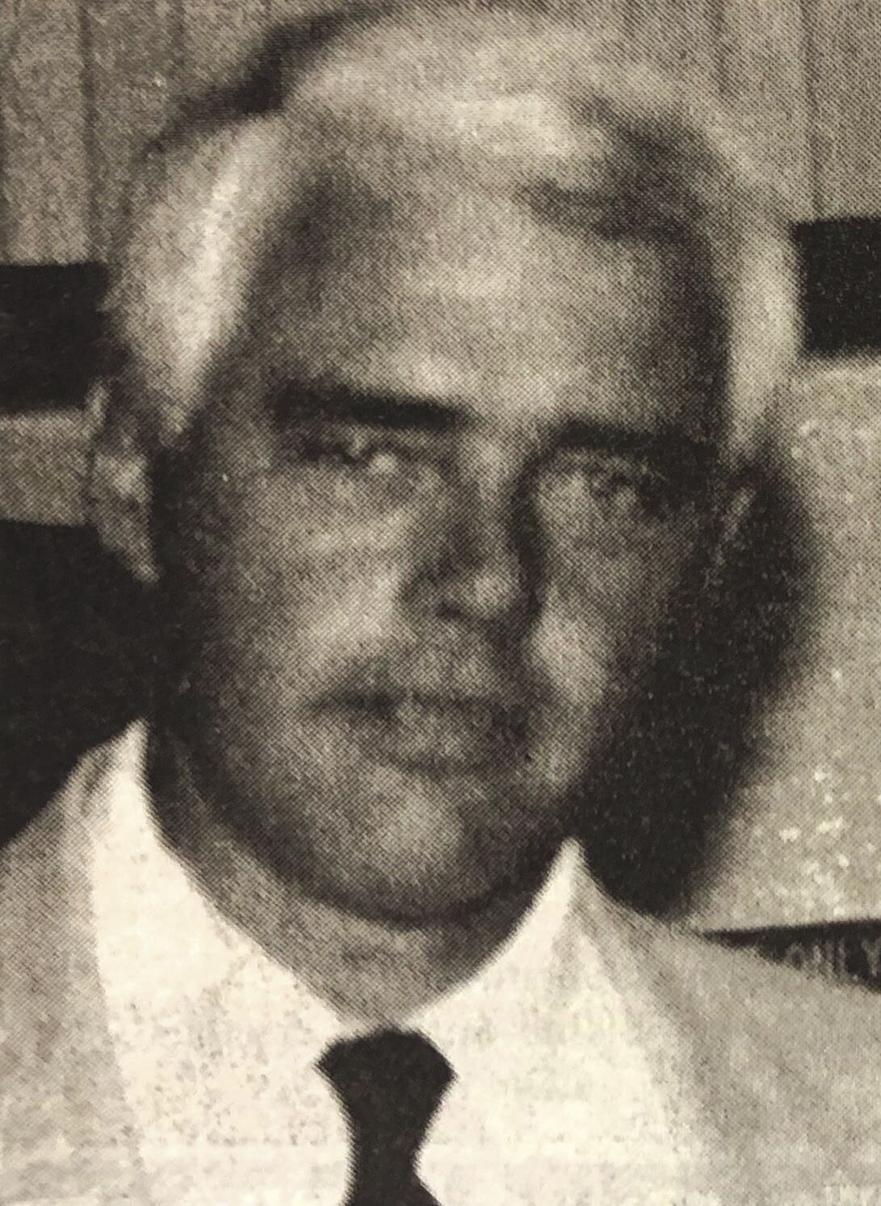 "I want to thank everyone, and all the citizens of Blaine, for supporting me over the 34 years and all the City Council members that I've worked with and the council we have here today," Ryan said at the meeting. "We have a great group of people, and three new people here, and I think everyone is going to work just fine ... I hope that everyone pulls together and keeps the team thing going."
Newly elected Mayor Tim Sanders took over for Ryan at the Jan. 4 City Council meeting. Jason Smith filled Dick Swanson's Ward 1 City Council seat after Swanson stepped down following 26 years on the council, and Chris Massoglia took over for Andy Garvais in Ward 3. Garvais served five years on the council before losing election to Massoglia in November.
Background of service
Tom Ryan is originally from St. Paul, where his father owned a landscaping business. Ryan started working at his father's business as a child and later split the business with his brother.
Ryan was in the U.S. Army 1963-1966. While in boot camp in Missouri, Ryan burned his thumb on his right hand after firing a weapon. His thumb later became infected and the Army refused to treat it.
Ryan contacted Minnesota Sen. Hubert Humphrey's office for assistance. The next day he was airlifted to Fitzsimons Army Medical Center in Aurora, Colorado, where he was treated for sepsis and had part of his thumb amputated.
After he healed, Ryan was cleared for duty with the 55th Military Police Company. Ryan was originally supposed to go to Vietnam, but instead served in Korea for 17 months after he was delayed due to his thumb. Ryan said he credits his injury with saving his life, because many of his fellow soldiers who went to Vietnam were killed in action.
"We patrolled from Seoul all the may to the DMZ line and back and forth," Ryan said of his duties in Korea, using an acronym referring to the demilitarized zone bordering North Korea. "We'd lose people every once in a while. We could never figure out where. We'd find a Jeep, and the soldiers would be gone. I could look right into Communist China. We were only about probably 300 yards away."
Ryan recalled feeding, bathing and taking care a number of kids at an orphanage who were the children of Korean mothers with soldiers who served during the Korean War (1950-1953). Ryan said the children were not being looked after because of their mixed heritage, so he and a number of soldiers stepped up to take care of them.
When Ryan was honorably discharged, he left at the rank of corporal, or E-4. "It was a good experience, but when I got out, I was ready to come home," Ryan said.
Ryan met his wife, Dianne, when they both attended Hill High School in St. Paul. They married in 1967 and have been together 53 years. Together they have four daughters, 12 grandchildren and two great-grandchildren.
In 1969 Ryan moved to Blaine with his family to start a sod farm for his father's landscaping business. While he was cutting sod he also drove a gasoline transporter for more than two decades.
Running for office
Ryan's uncle in Little Canada inspired him to join the Blaine Planning Commission and later the City Council.
"My uncle hated local government," Ryan said. "He said to me, 'Tom can anyone straighten this out?'"
Ryan thought he could. His neighbors in Blaine were also pushing him to join the Planning Commission when there was a dispute about developments on farms near Cloud Drive Northeast.
"They got me in there to stop everything, stop growth," Ryan said. "There was no way. We were already getting ready to explode, and growth was going to happen regardless.
Ryan served on the Planning Commission for a year and later decided to run for City Council. Ryan was first sworn in to the council in 1987 — he served a total of 34 years. He spent 10 years as a council member before running for mayor in 1996. He won that election and has never lost an election since.
Ryan said he wasn't really prepared to take office. He said the advice his father gave him paid off.
"I never had a college education," Ryan said. "My dad always used to say, 'It's 15% your heart and 85% of your brain. Don't think with your emotions, think with your brain.' It was a good message. Most of what we do here is common sense."
Era of Tom Ryan
During Ryan's time on the Planning Commission, City Council and as mayor, he has seen Blaine transform in many ways. A few of the highlights during his time in office were the city getting a AAA bond rating, the opening of Northtown Mall, bringing the National Sports Center to Blaine, the creation of a new Mary Ann Young Center and the Veterans Memorial Park of Blaine, and seeing Blaine become one of the fastest-growing cities in the metro.
Ryan said he has enjoyed doing hands-on work such as cleaning up trees on the road during tornado events, handing out meals to local residents in need and cooking at picnics at the Mary Ann Young Senior Center.
"It's really about working with people," Ryan said when asked about his favorite part of the job. "That's really what drove me."
In 2016 Ryan decided he would put down the gavel after his four-year term ended so he could spend more time with his wife and family. He said he will continue with activities at the Mary Ann Young Center and the Veterans Memorial Park of Blaine.
Ryan recently received a number of honors for his service to the city.
Last year the main room at Mary Ann Young Center was named the Tom Ryan Room, because Ryan was pivotal in bringing a new community center to Blaine after the old Mary Ann Young Senior Center became to outdated.
In the fall Invictus Brewing Company in Blaine created a new India Kolsch Ale called "Freedom Fighters." The ale was made to honor Ryan's 34 years of service on the City Council, and it helped raise approximately $1,500 for the Veterans Memorial Park of Blaine, a cause Ryan has passionately supported.
Also in the fall, Town Square Park in front of Blaine City Hall, which includes the Veterans Memorial Park of Blaine, was renamed Tom Ryan Park.