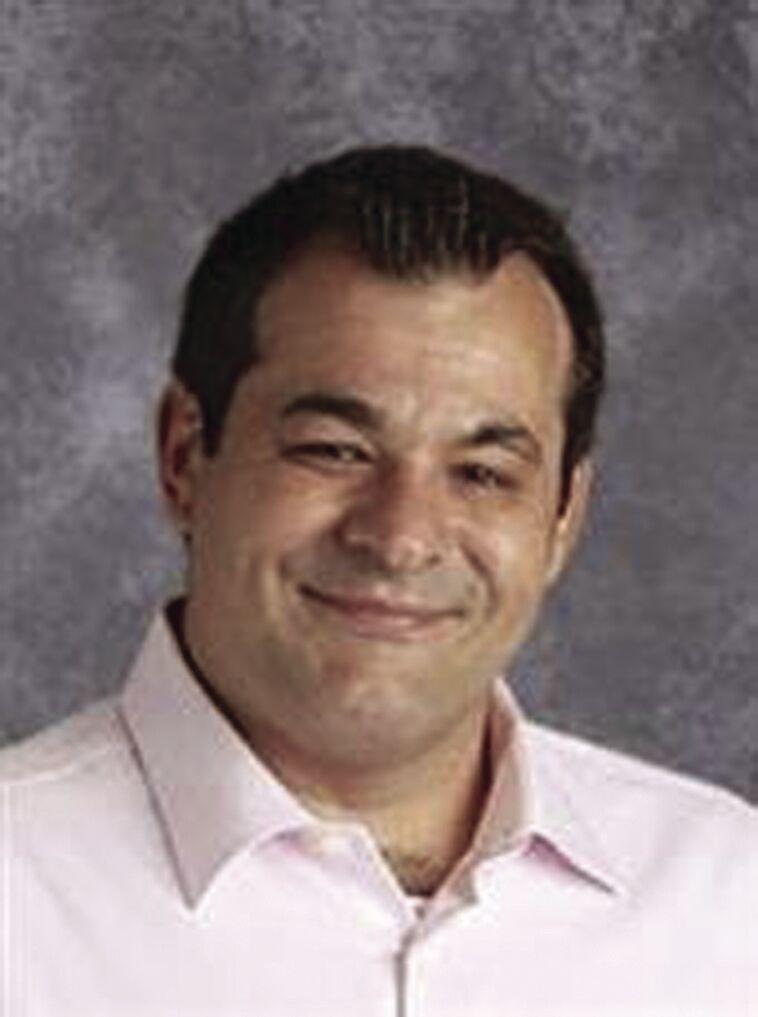 A former Anoka Middle School assistant principal is taking the reins at Coon Rapids High School this school year.
John Peña was named the new Coon Rapids principal in July. He has over 15 years of experience working as an administrator, all in the Anoka-Hennepin School District.
Peña began his career in education as an elementary school teacher at Minneapolis Public Schools. His principal at the time suggested Peña look into becoming a principal.
"As a classroom teacher, I have this impact on 35 kids ... all day long," he said. "And then as a principal I can impact so much more."
He put his newfound goal on hold for a bit to ensure he could be there to raise his kids, Jack and Bella.
He worked as an administrative intern at Oak View Middle School in Andover for a year before starting another internship at Jackson Middle School in Champlin. He was offered an assistant principal position at Jackson, where he stayed for three more years.
After that, he served as assistant principal at Anoka Middle School for a decade.
Anoka Middle School Principal Jerri McGonigal said Peña is hardworking and kind.
"He is amazing at building relationships with students and staff and parents," McGonigal said. "He will do whatever it takes to make students feel welcomed and see a path for success at Coon Rapids High School."
In his new role, Peña aims not to only form connections with students himself but to encourage the rest of staff to do so.
"I want every student to feel loved, cared for, supported and prepared," Peña said.
Being prepared will look different for each student, he said, because each student has different goals. Some want to go college, others may join the military or attend trade school. Whatever students want to do post-graduation, Peña said, they deserve to feel prepared for it.
To aid in this, Peña wants each student to have "the one" at school, meaning one person they know they can talk to when they need help. It could be a principal, teacher or member of the support staff.
"Every kid should have a person," he said.
Coon Rapids High School Assistant Principal Jill Alton is excited to work with Peña this school year not only due to his charisma and leadership skills, but also because she'll have another person of color working in administration.
"In our building, that's really exciting, especially for our Latino and Latina population to have somebody that looks like them," Alton said. "We're diverse, so to have the building led by a person of color is really exciting."
Coon Rapids High School has about 47.2% students of color, compared to about 52.8% white students, Alton said.
Alton couldn't recall a male principal of color in the district during her 30 years with Anoka-Hennepin.
Alton and Peña worked together previously when they were both administration interns at Jackson Middle School.
Alton described Peña as charismatic, funny, student-centered and great at establishing relationships.
"He fosters that collaborative school culture," she said.
Because the high school serves all parts of Coon Rapids, Peña said he aims to connect with the community outside the school's walls.
He hopes to build relationships and partnerships in the Coon Rapids community to help benefit the high school and its students.
"Community outreach is a huge deal to me," he said.
Peña wants Coon Rapids High School parents to trust him with their students.
"I take that responsibility very seriously," Peña said. "I'm going to love every student like it's my Jack, my Bella, because when they get on that bus or when they walk in our doors, they're part of the Coon Rapids family. We're a big, happy family here, and sometimes we'll be dysfunctional, and that's okay."
Peña said his door is always open for parents and students to come in and say hi and to ask questions or raise concerns.