After the Columbia Heights School Board appointed a new superintendent with no prior notice to the public, district resident Scott Kyseth had one question: Why?
"I can't see a reason why they would need to hide this," Kyseth said. "I'm disappointed the School Board could not be more forthright with what they were doing."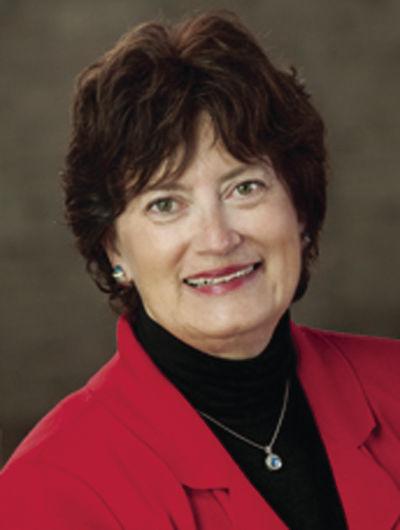 On Dec. 17, the board accepted the retirement of Superintendent Kathy Kelly, who has served 13 years in that position. Her contract is up June 30. Immediately the board announced the appointment of Zena Stenvik, the district's executive director of educational services, as Kelly's replacement and approved a three-year contract to begin July 1. Since then, some residents have expressed disappointment with the lack of public communication and the appointment process.
The morning of Dec. 17, the board meeting agenda was sent out via email to those who, like Kyseth, request it.
Scrolling through the agenda, Kyseth didn't see anything out of the ordinary, he said. But he later learned the agenda failed to include the appointment of a new superintendent. That item would be added later in the day, without notice.
So Kyseth was caught off guard when then-Board Chair John Larkin read aloud a letter Dec. 17 announcing Kelly's retirement and the selection of Stenvik. The letter is available to read at tinyurl.com/rlj29tb.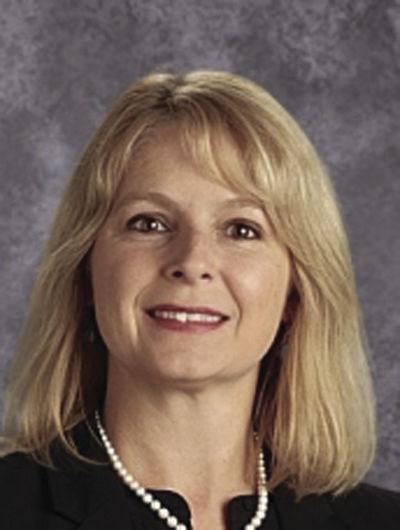 It's not uncommon for the board to amend agendas after the packet is sent out, Larkin told ABC Newspapers. Kyseth noted even the revised agenda wasn't clear about what occurred.
The item was listed as "Superintendent Contract," with the note "The Board will be asked to approve a Superintendent's Contract."
The succession route — a planned hire from within — is an option for school districts when choosing a new superintendent.
The board discussed whether to open up the position to applicants or to go with succession before deciding succession was the best option for the district, Larkin said.
"It was a unanimous decision to look at succession and a unanimous decision to pick Zena," Larkin told ABC Newspapers.
Discussions about succession were apparently not held at work sessions or regular meetings. ABC Newspapers reviewed school board agendas dating back to September 2019 and didn't find written evidence of discussion aside from three closed negotiation sessions this fall.
Larkin said the board talked about succession versus other options in what he called "retreats," or professional development meetings for the board, but didn't recall exactly when they were.
Superintendent Kelly's contract was renewed last year for one year, ending June 30, so resident Mary Granlund said she's been watching the school board agendas for something related.
Mounds View Public Schools used the succession route in 2016 when the board hired current Superintendent Chris Lennox. Mounds View posted about the departure of the previous superintendent, Dan Hoverman, on its Facebook page about two weeks prior to promoting Lennox and before his contract was finalized.
Columbia Heights School District resident Andy Newton recognized succession is a common route for school districts to take.
"I do not feel this is the best course of action," Newton said. "It is, put simply, the easiest one."
Kyseth and Granlund both said they weren't upset about the board taking the succession route, but they had issues with the board's lack of transparency throughout.
The district has been working on communication and transparency recently, rolling out a new means of mass communication called "Hylander Connect."
"I have come to know the School Board as an open and transparent group in the past," Newton said. "Even if a decision might in the end go against the will of some parents, they have always at least included parents in the decision-making process."
Having more communication throughout the succession process — a process Larkin said doesn't typically require much public input — would have helped the board pick the "best possible person," in Newton's opinion.
Granlund was upset with the board upon learning the news — not because she had a problem with Stenvik, but because Granlund was unaware such an appointment was being made.
"This would've been a great opportunity to reach out to families who don't always have the ability to connect with our elected officials or know how," Granlund said. "It was surprising for a lot of folks."
In Larson's letter, which he read aloud at the meeting, he mentioned the process going on since September.
Granlund said she didn't expect to be directly involved in the process, but would have appreciated a notice it was happening.
"It sounded like they've known for a bit that this was a possibility," Granlund said.
Like Newton, Granlund pointed to other instances where the board has asked for public comment in instances that were less impactful to the district as whole, such as new principals.
While important, Granlund said principals don't oversee the entire district like a superintendent does, so this appointment process should have allowed for as much involvement as principal searches, she said.
Stenvik has been employed with Columbia Heights Public Schools since 2007 and has worked in education since 1997.
She obtained her superintendent license in 2017.
"I'm so honored to be selected as the new superintendent of Columbia Heights Public Schools," Stenvik said. "I really believe in the work we're doing here in the district."
The School Board signed a three-year contract, in which her salary will be $195,073 the first school year, $198,974 the second and $202,953 the third year of her contract.