Deschene challenges Harvey in District 3
Kacy Deschene is challenging incumbent Bill Harvey in a race for the seat representing District 3 on the Anoka-Hennepin School Board.
District 3 includes Champlin, portions of Dayton and the northwestern section of Coon Rapids.
The election is Tuesday, Nov. 2. Early voting is available now.
Kacy Deschene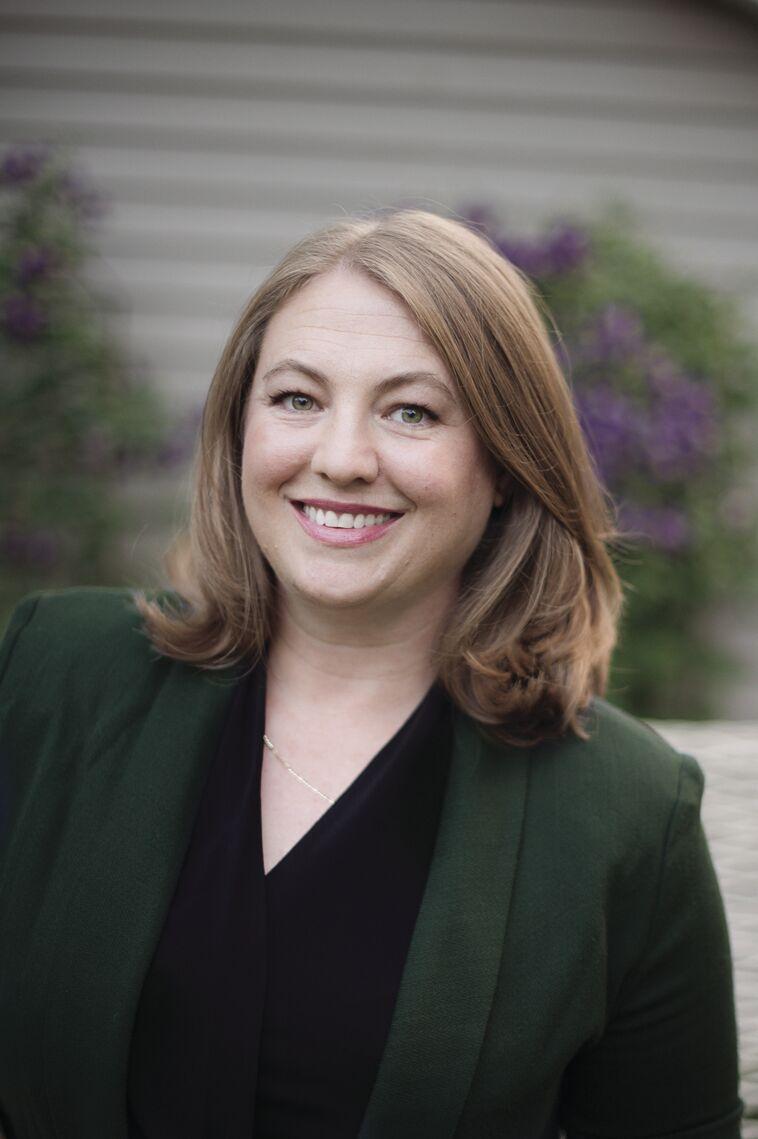 City of residence: Champlin
Education: Bachelor's Degree -Business Administration - University of St. Thomas
Years lived in school district: 31
Community involvement: Parent Teacher Organization and Champlin-Dayton Athletic Association -Coaching Soccer and Basketball
Why are you the best candidate for the job?
As a parent of two kids in the district, and an alumni of the district myself, I am invested in the decision making that will occur over the next four years. I have been a leader on my school's parent teacher organization since my oldest started kindergarten, and I have coached their various teams. In my day job as a risk manager, I know how to approach complex problems, analyze every detail and find solutions that work. I will use this experience to collaborate with fellow board members and tackle any problems that face the school community. I will bring to this school board a fierce determination to give all our children the very best schools we can give them.
What are three priorities you want to accomplish if elected?
1. Keeping all students safe at school. Especially LGBTQ+ students and students of color.
2. Supporting a culture of listening and learning; especially ensuring that a variety of perspectives (including those who have been traditionally marginalized) are given a chance to speak – and are really heard.
3. Expanding opportunities and choices for students and families. This includes expanding curricular choices in our high-schools, and offering expanded access to early childhood education options in the district.
What, if anything, do you believe the school district should do to protect teachers and students from COVID-19?
The school district has an obligation to protect teachers and students from COVID-19. They can do this by following the recommendations of state and local health experts. Following the science, these experts call for masking indoors at school, which I support. This is the best way for us to keep students and teachers safe and in-school. Giving our students the ability to protect themselves and those they care about (friends, parents and teachers) is protective for their mental health, and their ability to process the trauma of the pandemic.
Bill Harvey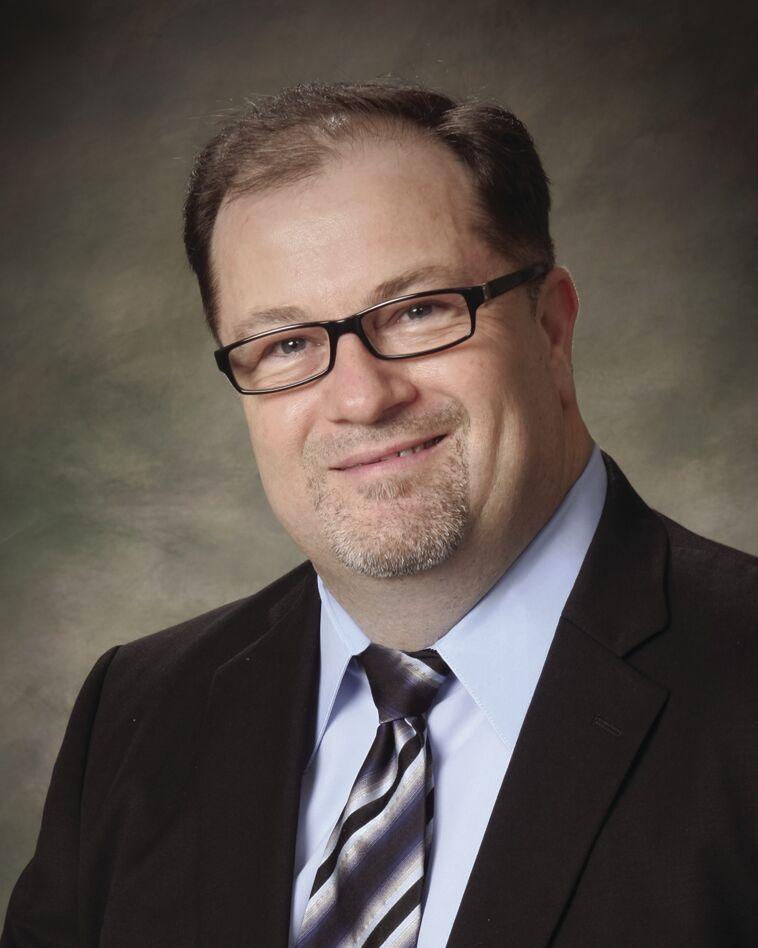 City of residence: Champlin
Education: B.S., Business Administration, MSU Mankato
Occupation: Project Manager - Anton Group LLC (pre COVID), Department Supervisor - The Home Depot (post COVID)
Years lived in school district: 26
Community involvement: Anoka-Hennepin School Board 2013-Current. Volunteer with the schools for many years reading to children, volunteering with the PTO and serving as a CDAA coach. Past vice president of Champlin Park Vocal Music Association.
Why are you the best candidate for the job?
My goal is to continue all of the great work being done to support our Community.
I have been serving proudly and humbly. I would like to continue to "give back" to the Communities that I serve! There are a lot of great things going on in the Anoka-Hennepin Schools and I am very excited to continue serving.
We consistently score above the state average in all areas and we should be proud of that.
We also feel that we can do better and strive for that every day.
We graduate approximately 3000 student each year (more than any other School District in MN) and I am honored to attend many of the Graduation Commencement Ceremonies to celebrate with our Families.
What are three priorities you want to accomplish if elected?
I am incredibly proud of our Community and our Schools. I have worked tirelessly to support the communities and schools that I serve.
1) Student Achievement is always a top priority of a School Board Member. We all need to work together to reach every child regardless of circumstance, to support their academic progress and their ability to be a productive member of our society. I feel that a philosophy of "Continuous Improvement" in our schools is the right way to reach "all" children.
2) School funding is always a challenge. One very important area of concern is the underfunding of Special Education at the state level that "shortchanges" Anoka-Hennepin Schools approximately $30 million dollars per year.
3) We are very proud of how fiscally responsible and respectful of our taxpayers we are in Anoka-Hennepin, but compared to other school districts, we are "property poor" and do not receive the same funding. I will continue to fight for equal funding for Anoka-Hennepin families.
What, if anything, do you believe the school district should do to protect teachers and students from COVID-19?
Anoka-Hennepin Leaders and Staff at ALL levels have worked and planned tirelessly to protect the physical, emotional, academic and mental health of all of our Students, Staff, Employees and Families since long before COVID-19.
District Leadership and Staff at every level have taken extreme precautions and used every resource available to create a safe, healthy and welcoming environment!
We will continue to do so.
Audette, Dirkswager seek District 4 seat
Matt Audette and Dave Dirkswager are facing off to represent District 4 on the Anoka-Hennepin School Board. Dirkswager's wife, Anna, currently holds the seat but is not seeking reelection.
District 4 includes portions of Nowthen, Ham Lake and Oak Grove, plus a large share of Andover and the northeastern section of Ramsey.
The election is Tuesday, Nov. 2. Early voting is available now.
Matt Audette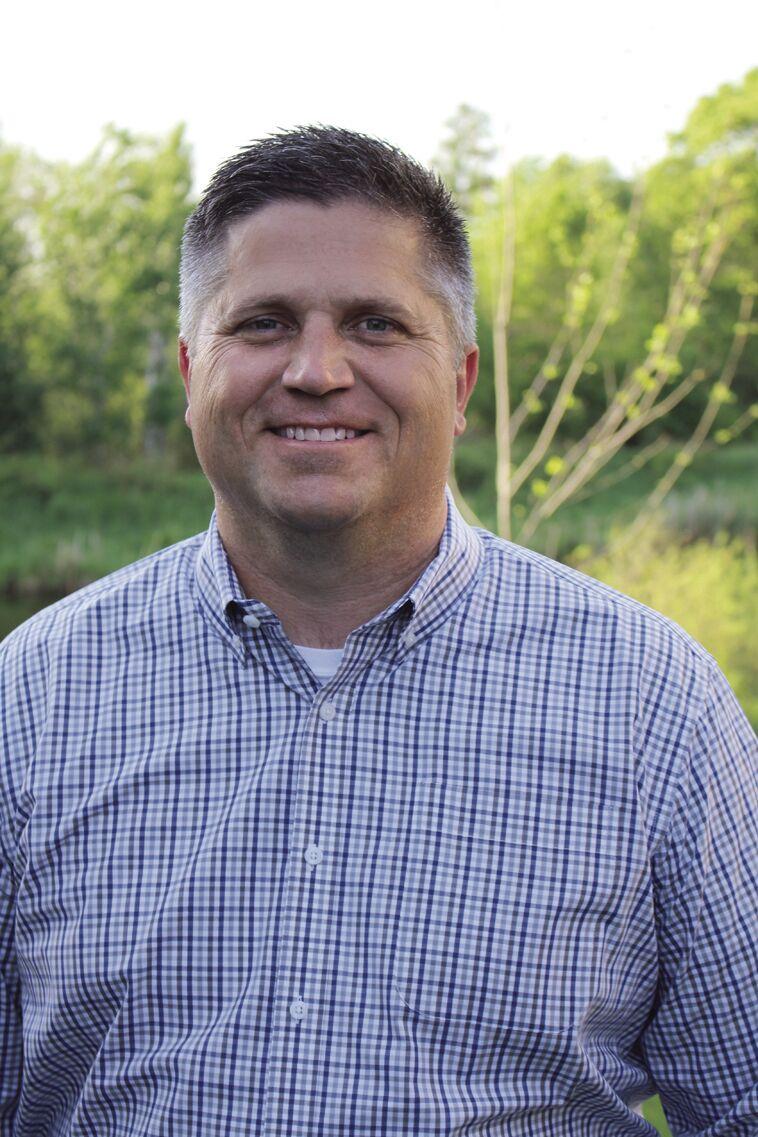 City of residence: Andover
Education: BBA, Finance & Business Economics, University of Notre Dame; MBA, Carlson School of Management, University of Minnesota; St. Francis High School graduate, St. Francis, MN
Occupation: Supply Chain Director
Years lived in school district: 14
Community involvement: Led the "AH District 11 Let Them Be…" Facebook Group of 6,000+ members focused on returning our children to school full time during the pandemic; Former Community Board Chair, Emma B. Howe YMCA in Coon Rapids; Confirmation teacher / volunteer, St. Patrick's Catholic Church in Oak Grove, MN
Why are you the best candidate for the job?
I am a conservative, veteran, and community leader. I've served the community in many capacities, including as an officer in the U.S. Army, a YMCA Community Board Chair, a Cub Scout Cubmaster, youth football coach, and confirmation teacher at St. Patrick's Church. I was raised in this community. I want to see our school district succeed. Successful schools prepare children to be good citizens. I have nearly 25 years of leadership and management experience. One role of the board is oversight of the district's budget, and my business experience and education transfers well into this area.
What are three priorities you want to accomplish if elected?
1) Putting Our Kids First. The needs of our children must come before the needs of those seeking influence, authority, or impact on schools. Our schools have become heavily influenced by the agendas of outside groups aiming to drive social change in our society. Schools should focus on learning in the core areas of reading and writing, science, and math. Teaching on social issues is politically biased and divisive. Parents want to be the primary educators of their kids on these complicated, often difficult, issues. I will use the lens of 'Putting Our Kids First' in decisions that come before the board.
2) Prioritizing Excellence. We must prioritize excellence, which inspires people from all racial backgrounds to achieve their full potential. I oppose Critical Race Theory (CRT) because it teaches children that they are defined by their race instead of as individuals. Championing a distorted notion of 'equity' that pushes for equality of outcomes instead of equality of opportunity harms our children's schooling. Our district is not being transparent with the community about CRT. They know it is unpopular and have tried to distract or confuse the public about its presence in the district. I will support action by the Board to keep CRT out of our schools. My goal is diversity without division.
3) Returning School to Normal. Full time, in-person learning 5 days a week, free of mandates for masks, vaccinations, and quarantines. I saw the harm done to our children during the pandemic because of poor decisions made by the district and by state and local government. Measures taken ignored the negative impacts to the social, emotional, and mental health of our kids, and the devastating learning results. All were predictable. Our kids could have been in school, which we know because private schools across Minnesota and the U.S. were in school full time last year. Private schools operate without the outside influence of Education MN dictating policy and so these children were not subject to the same restrictions as our children. Even now, our district has COVID related mandates in place including mandatory masking for K-6, using an arbitrary standard to define risk levels. I will be a voice for parents and kids on these issues.
What, if anything, do you believe the school district should do to protect teachers and students from COVID-19?
Voluntary masking, vaccinations, and quarantining for people who are ill or are concerned about getting the COVID virus. Educating the community about steps we can take to minimize the spread of COVID.
Dave Dirkswager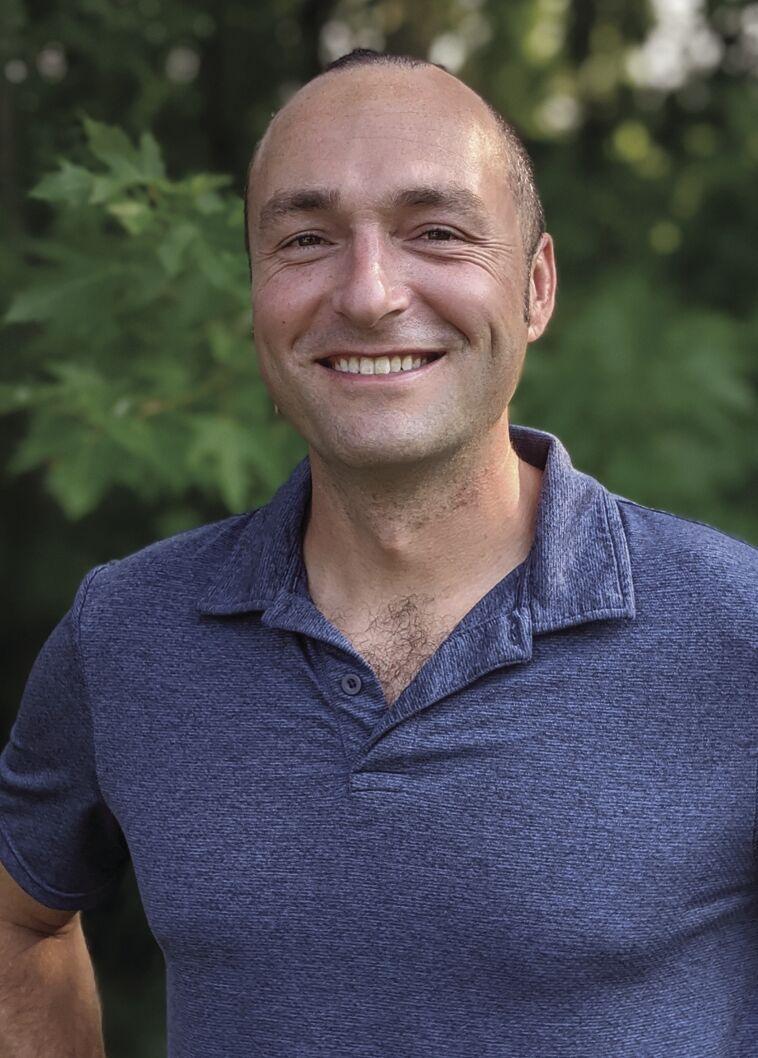 City of residence: Andover
Education: Graduated from St. John's University
Occupation: Regional Manager with Metropolitan Mosquito Control District
Years lived in school district: 13
Community involvement: Girl Scout troop leader, Boreal Soccer Coach Volunteer
Why are you the best candidate for the job?
I believe that strong healthy schools lead to great communities. I am running to represent a voice of reason, compassion, and offer my sincere willingness to bring people together where possible. Our kids do better when we come together instead of tearing each other apart. I will make decisions that have a positive impact for the most amount of people and I will listen to people and try to do what is right. Today's challenges are extremely complicated, and solutions will not be perfect for everyone, but I will strive to lead the district in a way that we all can be proud of.
What are three priorities you want to accomplish if elected?
My top three priorities include: 1) academic support for meeting students where they're at after this past challenging year; 2) supporting kids' mental health across our primary and secondary schools; and 3) ensuring stable funding for the district and fiscal responsibility.
What, if anything, do you believe the school district should do to protect teachers and students from COVID-19?
I want the same thing we all want – in person learning five days a week and healthy kids and teachers. To accomplish this, I think we need to follow state and federal guidelines concerning masking. I want to create an environment for the students and staff that is as close to normal as possible while keeping people safe and not at home sick. I think it is important to be dynamic and fluid with this situation and use localized data to make the best decisions possible.
Bornes challenges Simon in District 6
Jill Bornes is challenging incumbent Jeff Simon in a race for the seat representing District 6 on the Anoka-Hennepin School Board.
District 6 includes northern Coon Rapids and southern Andover.
The election is Tuesday, Nov. 2. Early voting is available now.
Jill Bornes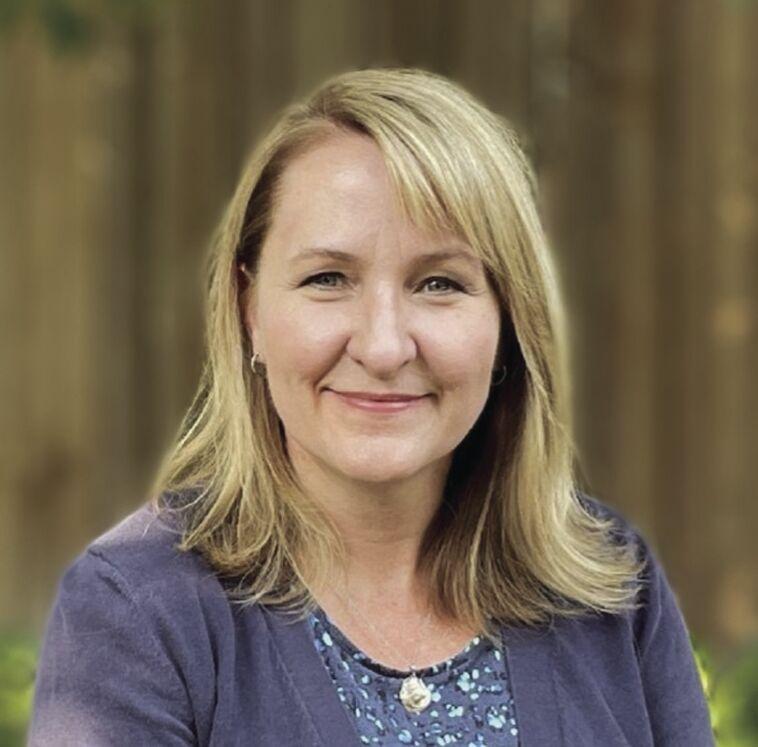 City of residence: Coon Rapids
Education: B.A. Geography, University of St. Thomas, St. Paul, MN
Occupation: Self-employed
Years lived in school district: 27
Community involvement: Elementary PTO board member, 7 years; A-H school parent volunteer, 13 years; Former U of M, Anoka County Master Gardener, 8 years
Why are you the best candidate for the job?
Our kids are going to school during a time of great upheaval and uncertainty; it's our responsibility as parents to ensure they have resources and tools they need not just to learn, but to thrive. We must continue to meet children where they are and keep in mind that it may be hard for them to focus on striving for the future when the NOW feels impossibly hard. We need leaders who are willing to look at all the information in front of us, listen to members of our community, and make what are, at times, hard choices. My background as a Geographic Information Specialist enables me to analyze information, understand detail and nuance, and translate that to the broader public; my experience as a PTO member and president has me deeply rooted in our school community and I understand the choices administrators are faced with when balancing student needs with budgets, and the impact those choices have. Finally, as a parent, my first and biggest priority is of course my children's well-being. I'm coming into this election with clear eyes, and a frank understanding of what is at stake. Learn more at JillBforSB.com!
What are three priorities you want to accomplish if elected?
1. Mental and social-emotional health for students and staff, which means ensuring:
• Mental health staff-to-student ratios allow each child to get the support they need
• Resources for under-achieving students (especially those who have fallen behind amid the pandemic)
• Recruitment and retention of world-class educators
2. Responsible spending of the community's tax dollars, which means:
• Expanding upon my existing relationships with local legislators, and advocating for our schools' needs during budget negotiations in St. Paul
• Making budget choices in concert with our community members; ones that are durable and serve our school community in the long term
3. Helping students understand the connection between school and the real world
• Linking curricula to real-life practicality and ensuring our kids have the tools they need to succeed beyond high school, including problem solving and critical thinking skills
• Developing a social studies curriculum that is true to history and representative of every student in our community.
What, if anything, do you believe the school district should do to protect teachers and students from COVID-19?
As a parent, I know the best place for our children to be is in school. After the uncertainty of the past 18 months, we're now faced with the responsibility of:
• Keeping our students, teachers, staff, and families safe
• Ensuring that our students remain in school, in-person
• Helping students who fell behind since the pandemic to catch up to their peers.
I support the compromise our school board recently struck requiring masks based on our county's positivity rates. That said, cases are on the rise, and I believe we must listen to and implement recommendations made by health experts as we continue to navigate our way through this pandemic. Community is about taking care of one another; let's start by ensuring our children continue to learn and grow in person, in school.
Jeff Simon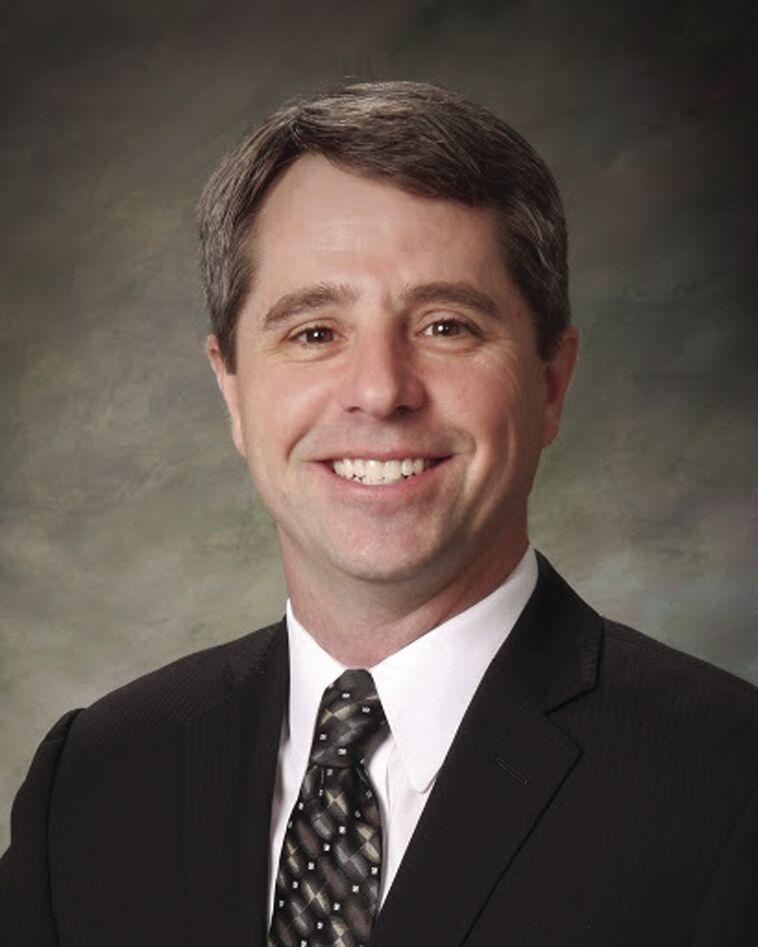 City of residence: Coon Rapids
Education: BS Business Administration & Masters Degree in Education
Occupation: Private Sector Business, VP Sales
Years lived in school district: 21
Community involvement: Coon Rapids HS Boys Basketball Booster Club VP, Treasurer '18 - '21; AH school volunteer (Elementary PTO, MS, HS volunteer); Coon Creek Watershed District Citizen Advisory Board '12
Why are you the best candidate for the job?
I am a Dad to two attending Anoka-Hennepin, a husband to an Anoka-Hennepin teacher, and over the last 20+ years have continually volunteered to support our community. It is about service for me, not politics. I am fiercely non-partisan in my service on the school board, focusing on our mission - to effectively educate all students for success.
Throughout my nine years of service as your Coon Rapids & southern Andover board member, I have sought out stakeholder feedback and provided transparency to our district and my decisions.
My experience on the board as well as my previous volunteer work in our district, and my school counseling education/work in K-12 schools, provides district and educational expertise as well as relationships with our MN legislators that are imperative to be an effective board member.
I have prioritized seeking our stakeholder feedback including teachers, staff, and community. Many teachers and staff call me to share their struggles, and my wife teaching in our district gives me a unique perspective of the joys and challenges in the classroom. Being able to provide this view is very important and leads to better, more informed decisions.
I am honored to have served as your board member. I want to hear from you as your voice is important to our district, and I greatly appreciate your support.
What are three priorities you want to accomplish if elected?
#1 - Increased outreach to all stakeholders. More than ever, our teachers, staff, parents, and community want and need their voices to be heard. Teachers and staff are the experts in our buildings and classrooms, and we need to proactively engage and utilize this expertise. Parents and the community's voice about their public education system is imperative. Decisions will not always match everyone's choice, and that is when transparency into those decisions is most important.
#2 - Transparency - Stakeholders deserve timely, transparent information on what our district is doing and why. Especially during difficult times, it is imperative that we increase this transparency.
#3 - Increasing academic achievement & eliminating the achievement gap - We must stay focused on our mission, which is to effectively educate all students for success. One area of focus for me over the last two years has been on tangible equity outcomes, specifically in third grade reading. We are beginning that program this year with research based professional development, lower class size in K-3, and additional teacher support. I believe that expanding this program has the potential to be a national model for eliminating the achievement gap.
What, if anything, do you believe the school district should do to protect teachers and students from COVID-19?
Our district has been consistent in working with State and local health officials and CDC recommendations, to provide mitigation strategies within our schools. This includes distancing when possible, air filtration/exchange, PPE, cleaning, voluntary staff testing, and voluntary vaccination sites within our schools for those interested. Based upon local COVID rates, we have also approved a matrix that determines when masking is required vs recommended. We must continue utilizing experts, provide consistency when possible, use common sense, and create flexibility as the pandemic continues to change.