There's no need to ask Alice about the newest white rabbit in Anoka County.
Andover-based White Rabbit Kitchen is a new food truck started by Rob and Tammy Michaletz in November.
"It's a chef-driven menu that does a mix of sort of classic dishes and trendy dishes that all feature smoked meats," Rob said.
Before the coronavirus pandemic, Rob worked in corporate dining services for the Compass Group. When COVID-19 hit, he was furloughed. As spring turned to summer, he and his wife Tammy discussed ideas for opening their own restaurant.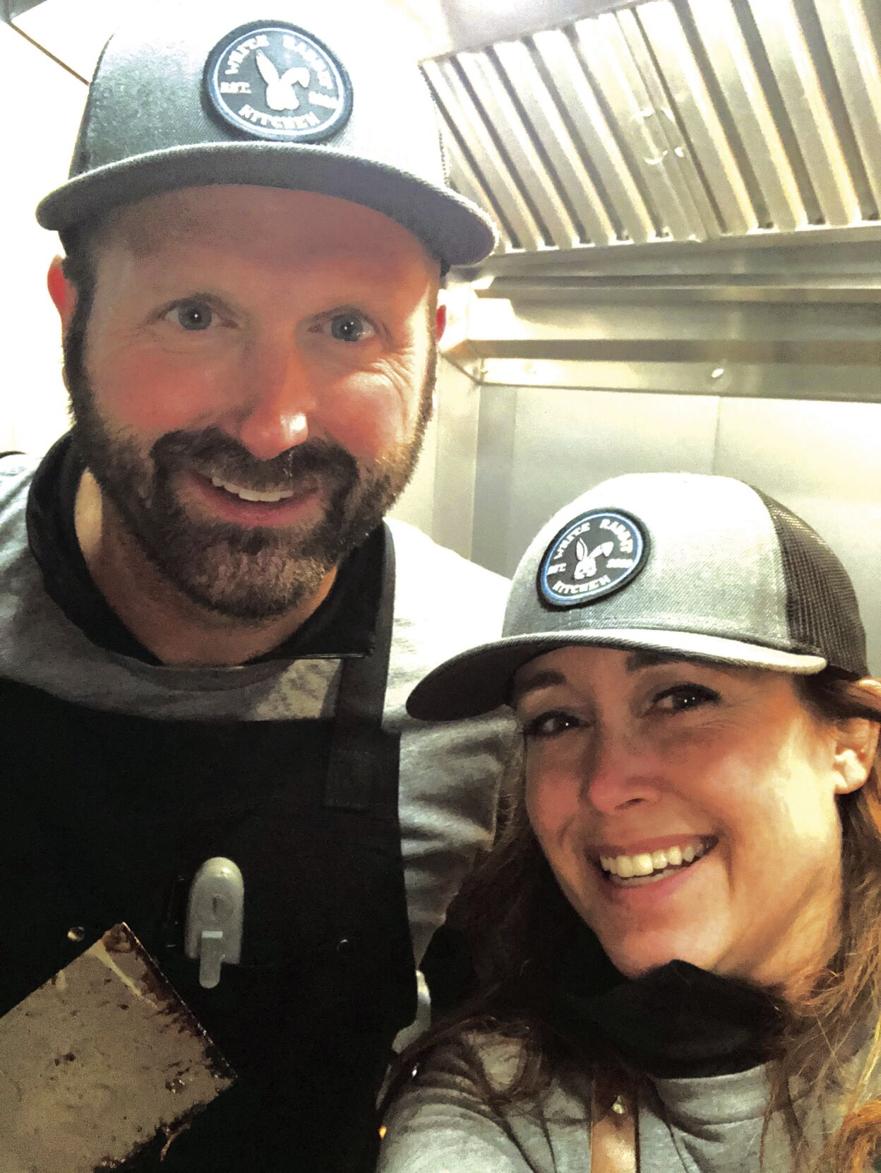 Originally they had considered a bistro or wine bar but could not find existing space for it in Andover. It would have been too costly to build their own restaurant, Rob said. So they set out to open a food truck.
"Our community seems to be looking for more options," Tammy said. "Our neighbors, our neighborhood — knowing Rob — they kept asking him, 'When are you going to do something?' because they just were looking for other things."
Before opening, Rob began testing his menu by hosting socially distanced events over the summer. From the start he wanted to think of food that would get kids interested in the truck — because they can dictate a family's meal plan. So he went to work perfecting a chicken tender.
After several attempts with various rubs and seasoning, Rob finally created a chicken tender kids love so much they're pretending to serve it to each other.
"Now I've got these kids in the neighborhood that are like playing food truck in their basement," Rob said.
Rob's transition seemed fated. When he and Tammy were about 20 minutes from leaving for their first gig on Nov. 24, 2020, at Elm Creek Brewing, Rob received a piece of certified mail with severance papers for his old job.
"To have that closure 20 minutes right before we officially launched our new business was like, wow, that's insane," Rob said.
While smoked meats feature heavily in the White Rabbit Kitchen's menu, the truck is not just about barbecue. The couple wanted to avoid being pigeon holed as just a barbecue truck so Rob could rotate his menu and stay flexible depending on what events they cater.
When it came to naming the venture, Rob was stuck trying to figure out something related to smoke, but one that wouldn't make his truck sound like it only served barbecue.
He thought back to his time in Boy Scouts. When his troop sat around a campfire and one of them got smoke in their eyes, they would yell "rabbit rabbit" or "I love white rabbit," Rob said.
"That was like the old lore, it was supposed to take the smoke away," Rob said.
Going from serving food in corporate chow halls to running his own truck has been quite a transition. One of the largest challenges has been getting used to being on his own in the kitchen, while Tammy handles much of the business side.
"I'm used to having a large team of people to help me kind of pull things together, and now I'm sort of a one-man show when it comes to the culinary side," Rob said.
Although Rob and Tammy are based in Andover, they want to focus on all of the northern suburbs in Anoka County.