Blaine residents will cast their ballots in local primaries 7 a.m. to 8 p.m. Tuesday, Aug. 11. In-person and mail-in absentee runs through Monday, Aug. 10.
In Blaine, where longtime Mayor Tom Ryan is retiring, a primary will narrow down the mayoral candidates from five to two, who will face off in a general election in November. Ward 3 Council Member Richard Paul is seeking the mayor's office, as are Stephen Berk, Mike Bourke, Keri Rose and Tim Sanders.
Like Mayor Ryan, Blaine's Ward 1 Council Member Dick Swanson is retiring. Tom Newland, Jason Smith and Morgan Wells are competing in the primary to replace him. Two will move to the general election.
In Ward 2, Council Member Julie Jeppson is running unopposed for reelection.
In Blaine's Ward 3, Council Member Andy Garvais is challenged by Jim Bebeau and Chris Massoglia. Two will move on to the general election.
Mayoral candidates Berk and Paul declined to participate in this questionnaire.
MAYORAL CANDIDATES
MIKE BOURKE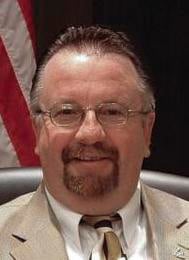 Family: Wife Susan, daughter Samatha and son Mike
Education: St Timothy grades 1-6 and Spring Lake Park High School grades 7-12
Occupation: Territorial sales manager for O'Reilly Auto Parts
Years lived in city: 36 years
Community involvement: 1. Volunteer member of the city of Blaine comprehensive review board (Blaine's long-range planning process for development). 2. Volunteer missionary evangelist for corrections (Bible study prisons and jails).
What distinguishes you from the other candidate(s)?
Proven leadership: serving 12 years on the Blaine City Council (three terms) and six years on the Blaine Planning Commission (three terms).
Mayor pro tempore: I have been preparing for the role of mayor for over 20 years through countless meetings regarding the planning and decision making process for the city of Blaine's budget, park improvements, first responder support, public works issues and the development of Blaine's land use just to name a few. I will work diligently to maintain the dignity of the office while maintaining the lifestyle and amenities that we all have come to love in Blaine
What are the top three priorities facing the city, and what would you do about them if elected?
1. Traffic on Highway 65 and in our neighborhoods. As a city council member I helped to support our neighborhood traffic committee. I would support continuing the city effort to finish the frontage road system to relieve traffic pressure on Highway 65. I have also always supported the city pavement management program that keeps all our roads in great condition and will continue to support these issues as mayor.
2. Support for our first responders. I have supported the Spring Lake Park-Blaine-Mounds View Fire Department by supporting the purchase of the versatile mini pumper trucks, the purchase of our command vehicle and also the training facility used by fire department as well as our police department. I supported the sixth patrol district providing better patrol coverage. The city of Blaine has GREAT first responders and I will continue to support them.
3. Managing the infrastructure of the city as our city grows becomes more important. I have supported slip lining of our sewer lines, which adds years to their lifespan, also our pavement management program, updating our water systems with additional wells and state of the art water filtering and treatment — I will continue to support these programs. All of these are proactive instead of reactive
Keri Rose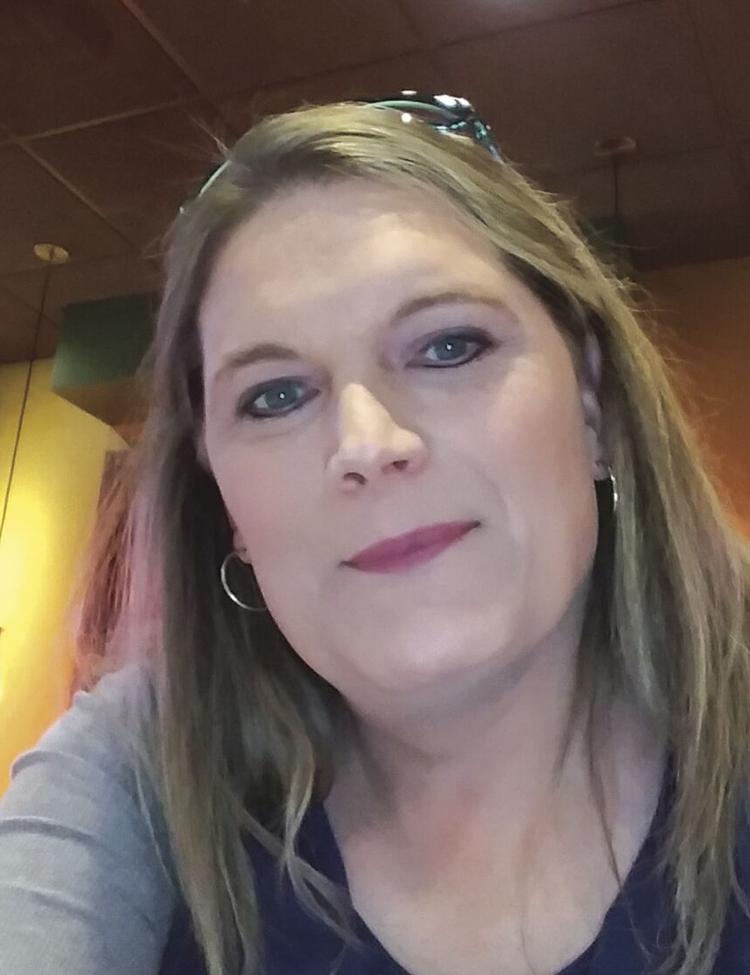 Occupation: Warehouse operator and courier
Years lived in city: 26 years
Community involvement (top 3): Formerly coached children's sports and SD37 for a convener and delegate
What distinguishes you from the other candidate(s)?
I am new to politics, however I have always had an interest in local politics. I am passionate about equality and ending racism by bringing a safe place to educate our citizens. I am a proud transgender woman who is very proud of the positive changes I have seen the last few years.
What are the top three priorities facing the city, and what would you do about them if elected?
Our infrastructure in our city is especially important to continue to make improvements to all city streets but we need to focus on securing a bonding bill so we can make the necessary changes to Highway 65. This needs to be extremely high on our list because of the safety to our residents
Another focal point would be to update our existing walking paths and make improvements so that they are safe to use. We should also look at the possibility of expanding our bike paths where we are able.
Our city parks our also in need of repair and updating. Many of the courts and playing surfaces are eroding in places, making them unsafe and in need of repairs. We also need to look into updating the park equipment where needed to keep our children engaged with their use and safe to play on.
Community outreach is needed to bring positive change to our city. We need to have a safe place where people can come and ask the difficult questions that create a barrier between us so we can come closer as citizens. Learning about our differences can and will make a difference in ending inequality and help to end racism permanently.
TIM SANDERS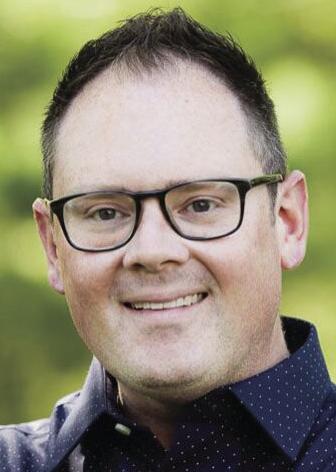 Family: Wife Farrah and three children.
Education: B.A. in Political Science as well as a minor in History from the University of Minnesota in Minneapolis.
Occupation: Executive director of InspirePossible in Spring Lake Park whose mission is to champion collaboration across sectors, providing a permission slip for partnership by rallying around universally accepted virtues (dignity, honor, respect and service) and provide a data-driven approach for meeting needs and providing opportunities in community.
Years lived in city: 18 years
Community involvement (top 3): Served the Blaine community in the Minnesota House of Representatives for four terms gaining the leadership experience necessary to be an effective mayor. Also involved in local community sports, and my family's church, Emmanuel Christian Center.
What distinguishes you from the other candidate(s)?
A distinguishing factor is my extensive leadership and governing experience. I had the privilege of serving the Blaine community in the Minnesota House of Representatives for eight years. During my four terms in the Legislature, I held many leadership positions including; Chair of the Government Operations Committee, Chair of the Elections Policy Committee, Vice-Chair of the Commerce Committee, Caucus Whip and Assistant Majority Leader. Serving in the Minnesota House of Representatives was an amazing honor and provided me invaluable experience in leading, collaborating and getting results that are needed to improve our community and state. I am able to bring a fresh approach and work together to help the city of Blaine reach its full potential.
What are the top three priorities facing the city, and what would you do about them if elected?
One of the most important issues facing our community, is Highway 65 and our overall transportation infrastructure. In order for our city to reach its full potential, our transportation infrastructure must be drastically improved. Safe and effective traffic flow on Highway 65 and throughout our residential streets are an economic, non-partisan and a human issue that deserves our highest attention. We need a fresh approach and we need results now. My legislative experience in collaborating, influencing and engaging federal, state and local governments will help us get the results we need.
I will be aggressive in pursuing cohesive and comprehensive economic development — attracting businesses, shopping and restaurants where space is available, and re-develop and revitalize where needed. It is important that Blaine continues to develop the amenities that will have Blaine residents enthusiastic about spending their time and resources investing in our local community, while encouraging those that are visiting our city to stay and spend their money in our local economy.
I will always promote an accountable and transparent city government. This is your city, and your city government must work for you. I will work to ensure our city government is transparent and accountable to you, the resident.
In recent years, Blaine has grown dramatically. I would like to help bring Blaine into the future and build on the accomplishments of Mayor Ryan and past city councils, while focusing on areas that we can, and must, do better in.
As a family, we are excited about the opportunity to serve Blaine in this new capacity. I look forward to earning your vote, and helping Blaine continue to grow and thrive.
COUNCIL MEMBER CANDIDATES WARD 1
TOM NEWLAND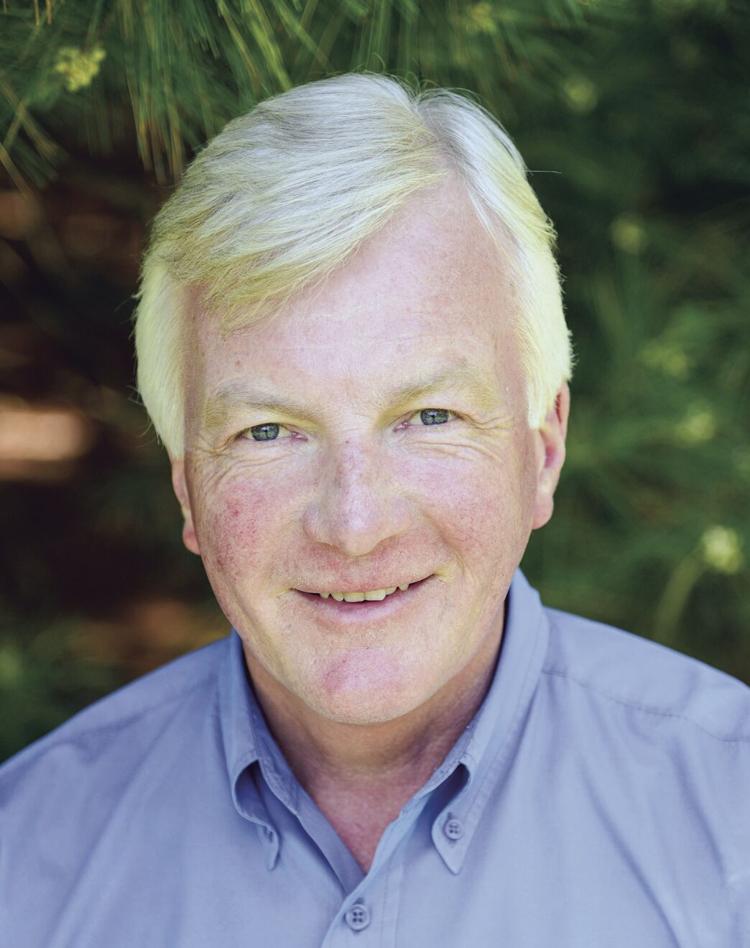 Family: Immediate family all live in the area
Education: Columbia Heights High School, 1978; University of Minnesota, Bachelor of Science in Business, 1982
Occupation: I've owned and operated Allegra since 1993 (formerly Insty-Prints).
Years lived in city: 17 years in Blaine, 41 years in the area
Community involvement (top 3): 1. SBM Fire Department. Served six years on the Board of Directors, three years as SBMFD President.
2. Blaine Park Board. Served six years.
3. Blaine Public Safety Association founding member.
What distinguishes you from the other candidate(s)?
Experience and dedicated commitment to Blaine. Serving on the City Council would continue an ongoing commitment to the great community of Blaine, its critical services, and the organizations that make Blaine a home. During my time with the Fire Department, we successfully transitioned fire chiefs and replaced two critical response vehicles. The Park Board moved forward with the Lakeside Commons Beach and the Four Seasons Curling Club Fogerty Arena addition during my time on the board. The BPSA brought funding for BPD's first K-9 team. As a founding member of Blaine's Beyond the Yellow Ribbon Committee, achieving state certification allowed access to resources to support deployed servicemembers and our veterans. The accomplishments of the Panther Foundation are amazing to see from the lens and perspective as a founding board member. All of these accomplishments were possible through collaboration, teamwork and focus on mutual goals.
What are the top three priorities facing the city, and what would you do about them if elected?
1. COVID-19. Blaine's finances will reflect the impact of the pandemic in upcoming budgets. Focus on the three core city services of safety, water/sewer, and roads will prioritize and effectively bring benefits from the prudent use of our tax dollars. Needs for these three core services supersede any and all wants for the city. Critical services are the core reason and benefit for local government.
2. Growth. Blaine's residential growth will slow as land use and availability meet demands for housing. Diversification of business to supplement residential needs and commercial/industrial land use is vital to keep everyone's taxes in line with expectations.
3. Continual reinvestment in infrastructure. Roads and streets and water and sewer services need continued reinvestments to provide resident and business needs. Coupled with the ongoing funding required for safety services, the overwhelming majority of the city budget needs to provide for Blaine's core essential services. Prioritization of needs is critical.
JASON SMITH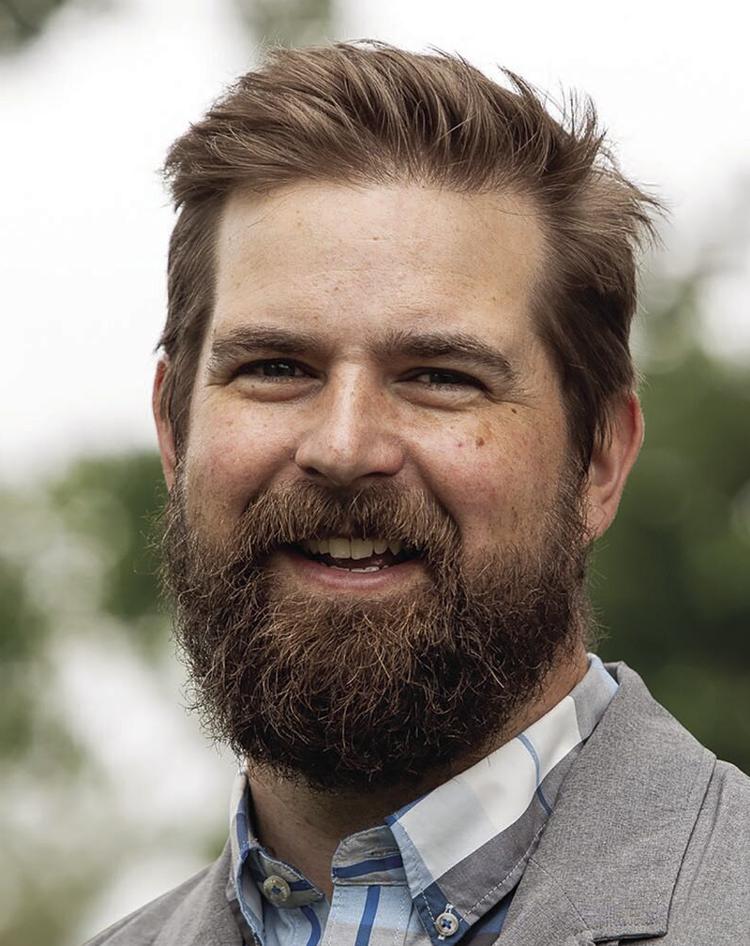 Family: Wife of 20 years, Kari
Education: 1. Electrical Engineering, University of Minnesota Twin Cities
2. Masters in Business Administration, Carlson Business School University of Minnesota Twin Cities
Occupation: Systems Design Assurance Engineer
Years lived in city: 17 years
Community involvement (top 3): 1. Co-Chair of Boston Scientific - Women's Network - Men as Allies
2. Spring Lake Park Panther Foundation
3. Stepping Stone Emergency Housing Volunteering
What distinguishes you from the other candidate(s)?
I am not a politician, I am not running for city council because I have interest in politics or furthering a political career. I am running for city council because I want to represent the residents of Blaine. My background is in engineering, where I have gained skills in solving technical and business problems. I want to use these skills to serve our community.
I ran for this seat in 2018, and I chose to run again because getting involved with local government was a rewarding way to get to know more Blaine residents and contribute to the city. Ultimately, I am running because I care about this community and I want to make sure that the interests of our residents are at the forefront of all decisions.
What are the top three priorities facing the city, and what would you do about them if elected?
If I am elected onto Blaine's city council, my top three priorities are making sure that I am a transparent and accessible representative, ensuring that there is reinvestment into our roads and neighborhoods, and finding new ways to increase the budget without relying on residents.
In order to be transparent and accessible, I plan to make sure that I am quick to respond to emails and phone calls so I am aware of the needs of my constituents. I also would like to use the city newsletter to draw attention to upcoming decisions, and advocate for increased community input before zoning decisions. I hope to use community meetings as a way to ensure that the city council is listening to input from residents prior to impactful decisions.
My plans for investing in residents and neighborhoods include advocating for the use of revenue from new developments to improve and preserve neighborhoods. Additionally, I plan to promote investment in improvements of roads, parks and redevelopment opportunities. Although we are a growing community, we need to ensure that older neighborhoods are being taken care of in the same way our new neighborhoods are.
I also want to reduce financial dependency on residents, but still work to increase the budget. I plan to advocate for the use of federal, state, and municipal grants in order to reduce financial dependency on residents. I also plan to utilize the large amount of visitors Blaine hosts every year. If we implement ticket sales and hotel taxes, visitors of Blaine will help pay for improvements to the city that they spend large portions of leisure time in.
MORGAN WELLS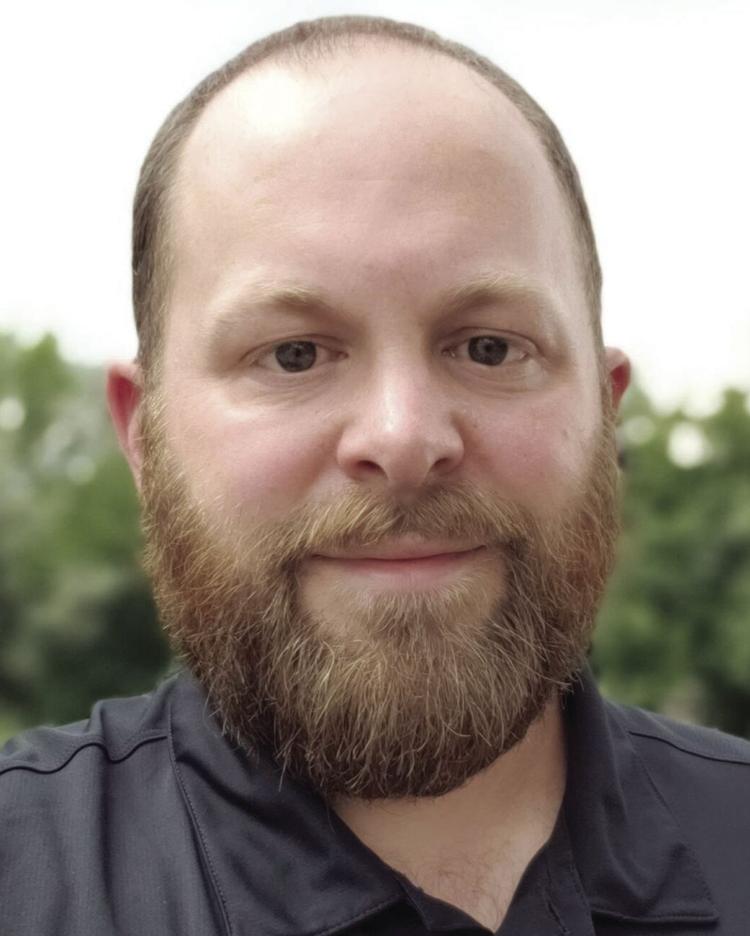 Education: Automotive Service Associate's degree from Dunwoody Occupation: Automotive Technician
Years lived in city: 16 years
Community involvement (top 3): 1. Working with the Blaine Sanctuary neighborhood to help oppose the industrial development on the southern 9th addition.
2. Helping Jason Smith's campaign in 2018.
3. My job has me work with local Blaine auto repair shops helping to repair vehicles of the community.
Contact information: None listed
What distinguishes you from the other candidate(s)?
I can't speak for the other candidates, but I can tell you about myself: My wife and I built a new house in Blaine three years ago. We have no plans on moving out of Blaine anytime soon.
My job involves many Blaine auto repair businesses, so it's in my best interest that they succeed.
I'm heavily invested in this city. I want the residents and businesses to thrive and I want for Blaine to become a Great city.
What are the top three priorities facing the city, and what would you do about them if elected?
1. Traffic: This has been an issue for many people and many elected officials. I would continue to use the resources the city and county has been using to help solve these issues and push for them to be a priority.
2. Infrastructure: Aging infrastructure is a challenge most every city faces. Maintaining and repairing it will be another priority I will push for.3. Future development: The city has some great leadership installed in many positions that can help shape its future. I would work with these leaders and the current council members to help decide the direction the city should go for its future.
COUNCIL MEMBER CANDIDATES WARD 2
JULIE JEPPSON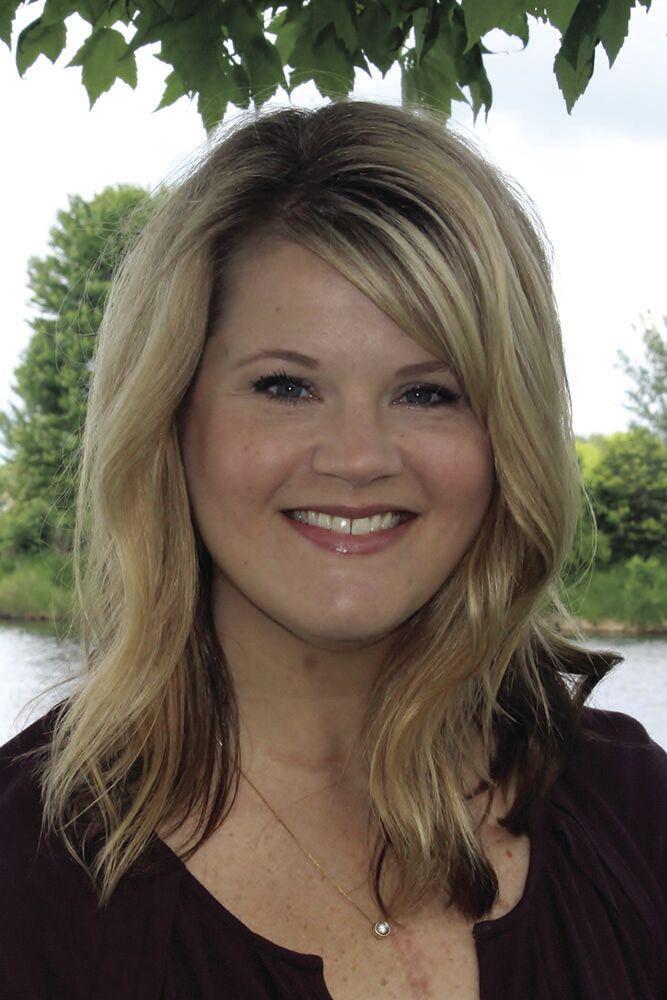 Family: Married to Nate for 21 years. We have two children – Ellie, 16, and Aaron, 12.
Education: Bachelors of Arts in Journalism
Occupation: Executive Director for Stepping Stone Emergency Housing
Years lived in city: 16 years
Community involvement (top 3): Blaine/Ham Lake Rotary, MetroNorth Chamber's Working with Women Co-Chair, and Regional Expert for the State's initiative to prevent and end homelessness.
What distinguishes you from the other candidate(s)?
Over the last four years, I have had the privilege of representing everyone in the Blaine community. Everyday, I strive to put our community first by actively listening and engaging with colleagues and residents to improve upon our quality of life. I don't shy away from asking myself, my colleagues, and my staff hard questions in order to ensure that everyone's motives are in the best interest of Blaine. I have always prioritized the health and safety of our community, not only during a global pandemic, but especially now during this global health crisis. I have done this by supporting our local fire and police departments, providing them with the tools and equipment required to do the job well.
There have been and there will continue to be hard decisions that have to be made in regards to future development, road repairs and maintenance, police and fire expansion, and more which will affect you. I am committed to listening, hearing, disagreeing, admitting when I am wrong, working through plausible solutions, and always having Blaine's best interests in mind.
I look forward to serving our community for another four years. Thank you in advance for putting your trust in me.
What are the top 3 priorities facing the city, and what would you do about them if elected?
My first priority is to ensure that everyone in Blaine is safe. This year has been life-altering. We have seen things this year that I would never have dreamed possible. Tough, uncomfortable, messy conversations must continue in order to support everyone's mental, physical, and emotional health. I will continue to work with Blaine Police Department, supporting them in the intense role that our officers have in keeping our city safe. I will prioritize working with Residents of Color to ensure that their voices are heard and their lives matter in Blaine. I will also make my voice louder and take real action in supporting those who struggle daily to keep a roof over their head and food on the table.
Another priority I have is to work with the state in order to see improvements to Truck Hwy 65. Though we are going through the appropriate steps and seeing some progress on TH65, we need to continue the momentum and not let up! As an elected official, I will take the power of my voice to legislators, working with local Representatives and Senators, as well as the necessary legislative committee members, to speak on the immediate need of substantial funding to make this state-owned roadway safe for our community.
Finally, I want to prioritize development in Blaine. As the city moves towards 100% development of open space, it's essential that I continue to make intentional decisions that add value to our city and neighborhoods. Development is directed by our 2040 Comprehensive Plan, zoning, and private developer desires for uses approved. When the city has a voice in the development, I will continue to listen to residents. Though we may come to different conclusions, it is important to have the conversations and share each other's perspectives and reasoning. Redevelopment also continues to be on the rise. Once again, I plan to make intentional decisions, when given the opportunity, as it is essential for a more prosperous city.
COUNCIL MEMBER CANDIDATES WARD 3
JIM BEBEAU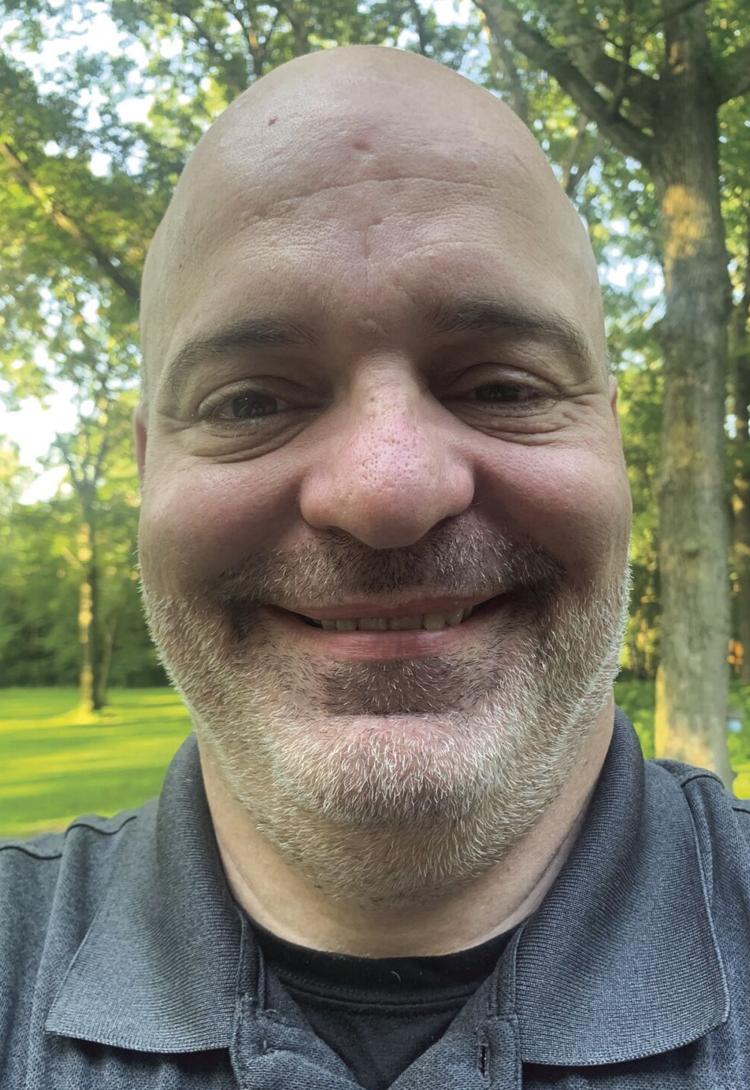 Family: Wife Brenda and children Sydney, Matthew and Courtney
Education: Anoka Ramsey – Some College
Occupation: Restaurant district manager
Years lived in city: 5 years
Community involvement (top 3): Volunteer Wrestling Coach, helping others when in need (because it's the right thing to do) doesn't always have to be tied to a public process.
What distinguishes you from the other candidate(s)?
I grew up in neighboring Coon Rapids, I know the past and the present history of the area.
I'll outwork almost anyone, I'll know the facts so I make smart decisions. I'll vote in a way that makes sense and represents the needs for us citizens. We will have a budgetary issue, I have budgeting experience and I have execution of the budget experience. I have read our budget, it's available on the city website.
I have many years of working with diverse subsets of people from both my wrestling background and my professional background. I'm about the nicest person you will meet, yet I am as tenacious as anyone you will find. People who do the right things in life appreciate my style.
I believe in the legislative process, recently we have managed by orders and mandates. We are skipping the legislative process. Executive orders don't represent the people.
I have experience holding the city of Blaine accountable, I did it in a responsible way. I am certain there are current staff that don't want to see me elected. Ultimately I was able to get the city of Blaine to come on to my property and attempt to fix the storm water from accumulating that was illegally created by the city and a developer. We so far this year have a working solution. However it took several years, and I ignored the excuses. I helped my neighbor who had water dumped onto their land from a developer during a dewatering project.
I don't give in, when things are wrong. I'll help make things right.
What are the top three priorities facing the city, and what would you do about them if elected?
1. COVID and the budget: Look at the loss of revenue and cut accordingly. Would not raise taxes.
2. Properly assess properties: Remove the language from the Northeast Area Plan Amendment that is illegal in regards to how the paragraph reads "Development Pays Infrastructure Cost."
ANDY GARVAIS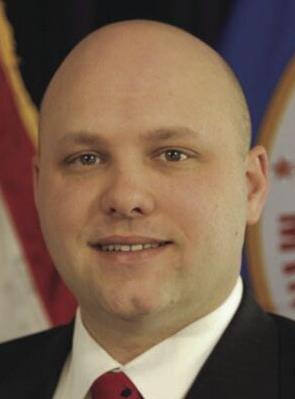 Family: Fiancée Elma, son Vinny (4), daughter Amelia (8 months)
Education: Bachelor's degree in Sociology of Law, Criminology, and Deviance from University of Minnesota. Master's of Arts in Public Administration from Hamline University
Occupation: Director of Veterans Programs and Memorial Affairs at Minnesota Department of Veterans Affairs
Years lived in city: 6 years
Community involvement (top 3): None listed
What distinguishes you from the other candidate(s)?
I am the only candidate on the ballot that has actual experience leading a city. In my first term I have ensured that we have dedicated millions to the improvement of our infrastructure in addition to increasing our public safety. I have a master's degree in Public Administration and administer several complex programs at the State of Minnesota.
I know how our different levels of government work and interact with each other and what it takes to be collaborative and innovative in a time where we expect our governments to be efficient and cost effective in the delivery of services.
What are the top three priorities facing the city, and what would you do about them if elected?
1. Maintaining our public infrastructure, park system, and keeping our community safe: I will continue to be proactive in ensuring we have long-term capital improvement plans so we have a roadmap of what needs to be established, maintained, and replaced.
2. Managing the negative financial implications COVID-19 is having on our local economy and city budget: This will take several interrelated steps to both keep our current local businesses open and running, but to also jumpstart our local economy while continuing to spur new development to get us through these uncertain times. We also need to continue to reevaluate services and programs at the city level that we can do more efficiently or, if required, temporarily suspend in order to balance the city budget internally and not through raising taxes.
3. Ensuring we stay proactive in the growth of our city to ensure that we attract and retain the businesses and services our residents want to see: The businesses that our residents get excited about just don't happen freely. It takes months and sometimes years to demonstrate to developers and business owners how Blaine and its current and future residents can support their potential business and multimillion-dollar investment. I will continue to be proactive with our staff, landowners, and business owners to ensure we are bringing the right businesses to Blaine that we want to see instead of settling for the first appropriately zoned business that wants to develop on a piece of vacant land.
4, Review our city budget to ensure our basic needs are funded and that we continue to operate with one of the lowest costs of government for cities our size and maintain our AAA Bond rating that we received in my first term.
CHRIS MASSOGLIA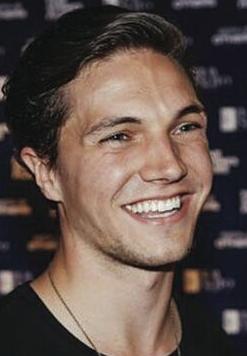 Family: Married with a 3-month-old!
Education: Homeschooled, graduated high-school at 13, attended over 5 different colleges, finished with a degree in biblical studies.
Occupation: Digital Marketer
Years lived in city: 10 years
Community involvement (top 3): I work with youth here in Blaine at my church. I volunteer at my local Blaine food shelf. I work with Blaine's small business community through marketing and consulting.
What distinguishes you from the other candidate(s)?
I'd like to bring a philosophical shift to the city in terms of how we spend our money and how we are developing our city. We've developed Blaine so extensively, I think we need to rethink our spending to ensure we are properly taking care of our residents when it comes to public health, safety, infrastructure, and education. We've been developing to raise the tax base, "get more rooftops," and be the shining star of the North Metro. At the same time as we're gaining more of a tax base, we keep raising city spending! Our roads are becoming overpopulated, our fire and police need more funding (NOT defunding), and our schools continue to quickly hit capacity. Instead of developing, develop, develop I am a candidate who would like to grow Blaine slowly, safely, and at a rate we can afford. I'm for growth and improvement, but I want to ensure Blaine remains a great city to live over many generations. I am a bold young person. I'm not afraid to stand up for what I believe. I have new ideas and I'm not afraid to communicate them in a way that inspires others. At the same time, I'm not afraid to vote NO or oppose ideas I don't believe in. You will never hear me say things like: "I think they are taking advantage of us on this contract but I know we have the votes so I'll vote for it," or "I'm not for this decision but I know you all are so I'll vote for it." That's just not who I am.
What are the top three priorities facing the city, and what would you do about them if elected?
1. No city sales tax: The city of Blaine should not implement a citywide sales tax. Blaine needs to keep a lid on spending to ensure taxes stay low, especially property tax.
2. More police: Did you know Blaine only has 6-8 officers on duty at a time? For a city of 66,000+ people to be safe, we need more police officers on duty. More officers on patrol send a message that Blaine is a safe secure community. It will help keep speeders and drunk drivers off our roads.
3. Transparency and accountability in government: Blaine needs to be ethical and accountable in decision making. Government should not be hidden in mystery. We need more transparency in what we are spending, how we are allocating resources, and how we are responding to crisis.