DFL incumbent Ilhan Omar faces a challenge from Republican Lacy Johnson.
Both Johnson and Omar participated in a primary voters guide published by ABC Newspapers earlier this year, and their responses are available here.
Johnson responded to a questionnaire from the Minnesota Newspaper Association. Omar did not respond to the questionnaire. Johnson's responses to select questions are included below.
Lacy Johnson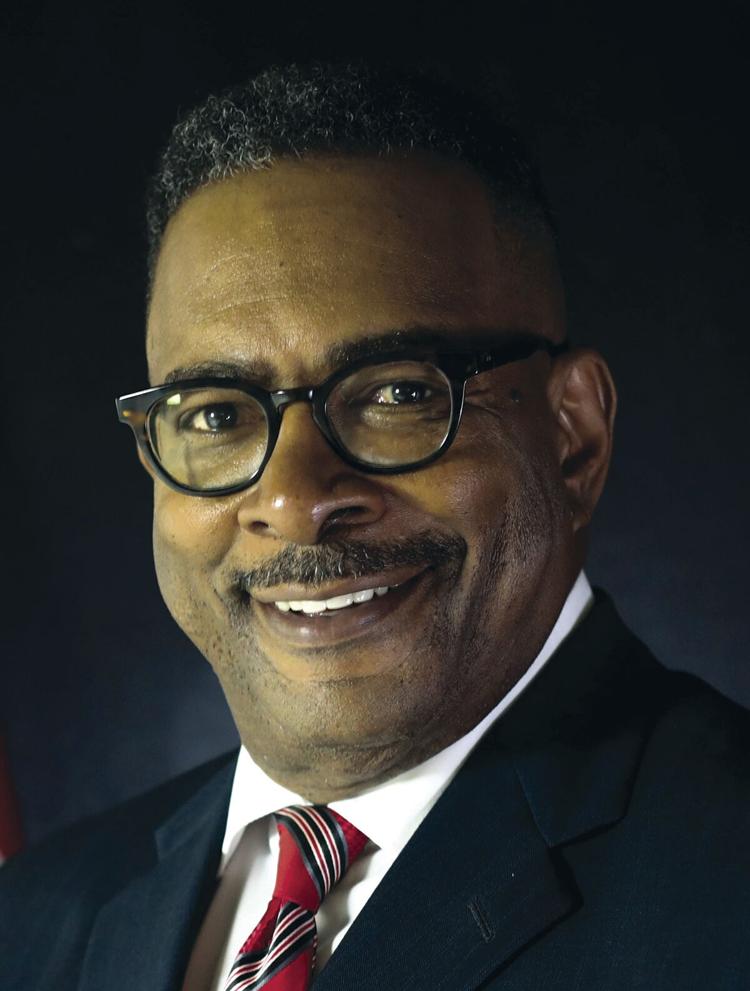 Briefly summarize your personal background and qualifications.
I came to Minnesota forty years ago to attend the University of Minnesota and Brown Institute of Technology, and I have spent over three decades as a technology manager in leading Minnesota companies, including Control Data, Northwest Airlines, and Xcel Energy. I retired from corporate life a few years ago to focus on building companies in North Minneapolis and encouraging entrepreneurship. I have been blessed with my wife Betty and our two sons and community support earned through decades of service. The tremendous hope, promise, and enthusiasm that I see in our youth are only dampened by the dysfunction and division I witness coming from our political leaders. That is why I am running for Congress. I'm not a politician, but I am a believer that a government that focuses its attention and resources on a few critical tasks can be a positive instrument for change.
If elected, what is your top priority for the 2021 Congress? Why are you running for office?
I am running for office to provide solutions that address root causes, rather than symptoms, and improve the lives of the people living in MN Congressional District 5 with priority given to economic development and jobs, education, healthcare, public safety, and criminal justice reform.
How do you grade the federal government's response to the pandemic? Are additional measures necessary to spur the economy? If so, what?
The federal government did the right thing by restricting foreign travel starting in late January and avoiding a one-size-fits-all approach. The conditions in New York City were very different than those in North Dakota. The bi-partisan CARES act was a successful start, critical to maintaining business employment stability, but more legislation may be needed. We should take political considerations off the table to focus on safely returning to work, including our vital school and university systems.
Police reform has become center stage since the George Floyd death and has prompted calls for legislative action at all levels of government. What actions do you support at the federal level?
The federal government can play an important role in ensuring that police departments abide by federal anti-discrimination laws. Federal law enforcement should also set the tone for local departments in striving for excellence, best practice reforms (such as de-escalation tactics), and equal enforcement of the laws. There is simply no room in our society for those seeking to use their roles in law enforcement to indulge their own personal or political prejudices. I do not support defunding or abolishing the police. These calls are confusing, irresponsible, and only encourage more criminal activity and politicization of law enforcement. We do not need to turn back the clock to Tammany Hall or gangland justice.
Immigration reform continues to languish at the federal level. What should be the principles of any legislation?
Immigration is the cornerstone of the American promise and a key driver to our thriving economy. We should prioritize immigrants that provide jobs to Americans and help growth and innovation. It is essential we reform the Immigration and Naturalization Service to bring it into the modern era so that we prioritize and encourage the best from around the world to become American citizens. We need more Elon Musks.
We should take steps to make process improvements in the current system to reduce the long wait time of those seeking to enter this country legally in pursuit of their American Dream.
Illegal immigration is illegal.
Is the United States doing enough to reduce carbon emissions? What can the federal government do to promote homegrown energy?
Energy is the lifeblood of every economy. I am an adamant proponent of "all of the above" solutions, and the federal government can do several things to make sure that we do not end up like California with dangerous rolling blackouts. Posturing politicians who propose fantasy solutions like eliminating fracking and undermining domestic energy production, add little to the debate and should be ignored for their pandering.
Meanwhile, the risks of greenhouse gases (GHGs) demand that we pursue technologies such as sequestration and next-generation nuclear energy and geothermal energy that can provide reliable and resilient energy networks that do not add to GHGs. The growth of electric vehicles will create even more such demand, so we cannot afford to hamper our electric utilities.
Do you support the president's actions on international trade? Long term, will they help or hurt the U.S. economy?
Foreign trade is an essential component of a healthy and vibrant American and US economy, but when countries promote slave or child labor, steal our intellectual property, or erect barriers to the importation of our goods and services, doing nothing is not an option. For too long we let the priorities of a few special interests dictate our trade policy, and I support the President's efforts to put a stop to one-sided trade arrangements