Incumbents Connie Buesgens and Robert "Bobby" Williams are among the seven candidates in the Columbia Heights City Council primary Aug. 11.
The top four candidates advance to the November general election, where two will be elected to the City Council.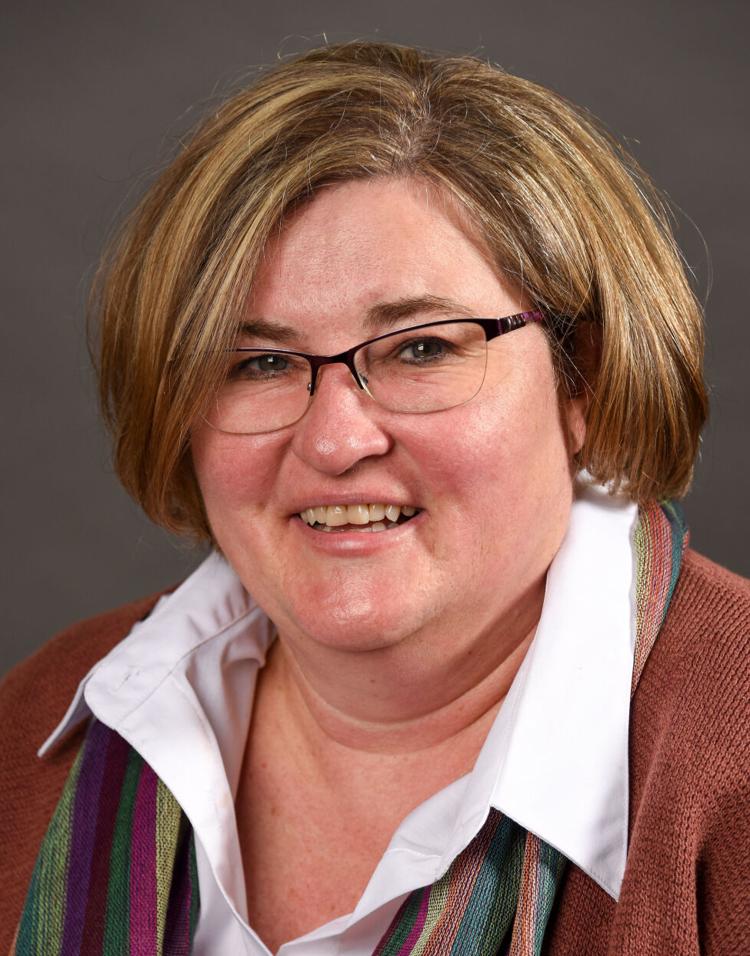 Family: Husband, Keith Olson
Education: Bachelor's in Social Sciences, University of Seattle; Master's in Educational Psychology, University of Washington; second major in Education, College of St. Catherine's
Occupation: Council member for the city of Columbia Heights
Community involvement (top 3): Sister City; Beautification Committee; HeightsNEXT
Contact information: 763-222-5232; Connie for City Council on Facebook; conniebuesgens.com
What distinguishes you from the other candidates?
I am consistently out in the community. Prior to COVID-19, I attended school plays, Jamboree, Lions picnic, church concerts, Dog Day afternoon, garden tours, Immaculate Conception's August Festival and many other events. Even now, I am working with a group on an edible garden in Lomianki Park. I take care of the flowers at City Hall and Murzyn, and finally I deliver SACA's leftover produce to chicken keepers in town. Interacting and listening to the residents in the community keeps my feet on solid ground and gives me the energy to help keep our city moving forward.
What are your top three priorities if elected?
My first priority is to increase our community policing program. As a Columbia Heights city councilor, I strongly support our community policing. Every year our police department conducts a review of their community policing policies, strategies, strengths and weaknesses in order to improve their ability to keep our city safe in a more equitable manner for all of our citizens. This style of community engagement by our law enforcement officers has been successful in reducing crime and improving safety for everyone. One of the things I would like to see is Anoka County providing a social worker on nights and weekends. I think it is very important that all residents in our community feel safe and are treated with respect in all ways.
Second, I want to improve our parks. Our parks are dearly loved by our community. We would all love to see our parks upgraded. Residents told me they want a regulation-size soccer field for adults and teenagers, a skateboard park and improved pocket parks. The money for upgrades comes from large redevelopment projects. I would like to start a conversation with our residents and future city council to discuss alternative ways to pay for park improvements when there are no large redevelopment projects.
Finally, I would like to focus on redevelopment of our downtown along with the continuation of the Central Avenue cleanup that I initiated. I am an advocate for the redevelopment of the Central Avenue corridor to include new independently-owned businesses, housing and gathering spaces. A healthy and vibrant commercial center for Columbia Heights makes our city attractive to new residents and businesses. This generates tax revenues that can be used for additional improvements and city services.
Laura Dorle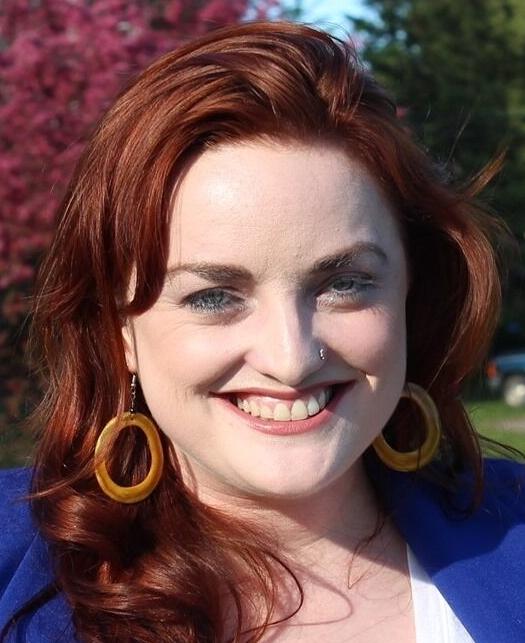 Family: Oldest of five kids from a big, Catholic family from St. Cloud. I currently live alone with my dog Buddy and orange tabby cats Jorge and Pumpkin.
Education: Bachelor of Science in Environmental Sciences, Policy, and Management from the University of Minnesota, Twin Cities
Occupation: Nonprofit and Political Consultant
Years lived in city: 1 1/2
Community involvement (top 3): Precinct chair for the local DFL; volunteer leader at the Alliance Français; know and spend time with the neighbors on my block.
What distinguishes you from the other candidates?
I believe I'm the strongest candidate for Columbia Heights City Council because of my experience in community organizing and municipal government, deep understanding of the issues and connections with residents across the city and commitment to being an inclusive, equity and values-focused leader. For 10 years, I have dedicated my career to grassroots engagement and advocacy. For three of those years, I directed a statewide environmental organization that worked with people across the political spectrum, primarily farmers, ice fishermen and students. In the last decade, I have successfully passed policies at the municipal, state and federal levels, around environmental, social and economic justice. As a policy associate at the city of Minneapolis, I gained a deep understanding of the power, authority and inner-workings of municipal governments. My passion and identity as a young, bi woman give me a unique perspective and energy to make our city a safe, welcoming place for everyone.
What are your top three priorities if elected?
Ensuring that all residents have quality, affordable housing: I would ensure that rental properties are well-maintained using new enforcement mechanisms if necessary, and that renters in the community are aware of their rights as tenants, with consideration for language and accessibility, and I would provide support for low and mid-income property owners to make critical repairs. Additionally, I would support further development of housing, with a particular focus on affordable units, and find ways the city can assist low and moderate income earners to purchase homes in our community.
The success and growth of our local, small businesses: I would get creative about adding support and resources for current and future businesses as a part of the Business Retention and Expansion (BRE) Program at the city.
Improving and expanding street and park infrastructure with a focus on sustainability, accessibility and safety: I would direct our city's planning department to utilize a complete streets approach to street improvement so that pedestrians, bicyclists, motorists and transit riders of all ages and abilities can safely and easily get around. I would also look at adding sidewalk and street lighting first to the parts of our city that need it most. In our city parks, I would expand recreation opportunities for children and dogs, improve waste management and restroom access.
Kt Jacobs
Family: Three children, three grandchildren, one great-grandchild
Education: BS Business and Marketing
Occupation: Retired, currently owner of Substance Abuse Assessments, LLC
Community involvement (top 3): Charter Commission; Chair for the Columbia Heights Complete Count Committee for 2020 Census; Centennial Celebration Committee
What distinguishes you from the other candidates?
For the past three years I have attended almost every council meeting and work session; Economic Development and commission meetings, three rounds of budget talks; am a Charter Commission member, chaired the Complete Count Committee for 2020 Census — both very impactful to the city's future; and am a community volunteer. I have been consistently present and engaged in city operations. Unlike the other candidates (excepting the incumbents) my presence in Council Chambers brought me to my candidacy, my candidacy did not bring me to Council Chambers.
What are your top three priorities if elected?
Ensuring continued financial stability following the effects of the COVID pandemic will require reallocating funds when and where possible, conservative spending and stalling projects that can wait. It is important that we make every effort to remain within our budget and avoid unnecessary tax hikes.
We have an approximate 8,000 addresses in Columbia Heights and 44% of those are licensed rental units. That is substantially higher than the state average and almost double the numbers provided by the city. The issue is not about renters, but rather rentals. Such a high imbalance can negatively impact the city's economy and property values. It is important to remember these figures are licensed rentals and do not include the unlicensed units and dwellings which are illegal businesses. Those unlicensed businesses could push the numbers of units closer to 50% and translate to uncollected fees, and worse — create potential health and safety hazards for tenants when they remain uninspected.
We are an encapsulated community of approximately 3 1/2 square miles. We do not have the ability to draw in a large Medtronic-type corporation. We must focus on drawing in businesses that will help to mitigate the ever-rising tax burden placed on residents. The city has purchased properties that we should be developing for light and moderate business occupancy that will generate commercial property taxes as well as add to the general economy of Columbia Heights, as opposed to adding more high-density housing with a lower property tax revenue.
Andy Newton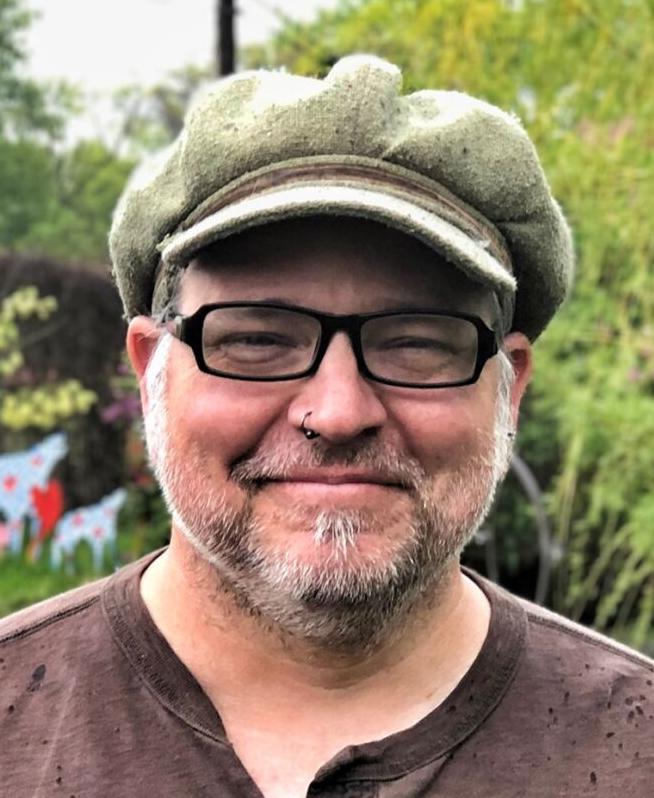 Family: Wife — Laura, Director/Social Worker in Native American Community; daughter — Lillian, age 7, attends Valley View Elementary; dog — Murray; cat — Kitty
Education: Bachelor's degree: Recreation Parks and Tourism Administration
Occupation: Account Coordinator/Driver for a small office furniture company
Years lived in city: 5 1/2
Community involvement (top 3): A co-admin of the Columbia Heights Peaceful Community social networking group; member of Valley View elementary PTO; Member of Heights Next, a sustainable community movement, promoting green technology, resilience, sustainability, justice and equality.
What distinguishes you from the other candidates?
What distinguishes me from the other candidates is my commitment to bringing more diverse ideas, representation and resources to the city of Columbia Heights. I am committed to listening and seeking out counsel with residents of all ages, new residents, lifelong residents, Black Indigenous People of Color (BIPOC), LGBTQIA, people with disabilities, etc. I enjoy getting to know my neighbors and learning from everyone what is wanted/needed in this city. I am a listener; I'm far more interested in hearing your views than telling you mine. As a white male, I know that I have privilege. I'm running to make sure everyone's voices are heard and listened to. I'm running to establish a safer and more accessible city government, where everyone can feel that they have equity, that they have a seat at the table, that they have a voice of their own and that we are listening.
What are your top three priorities if elected?
We need to unify the community: increase presence of diverse voices regarding decision-making in the city. I've listened to residents who want different things: more walkability, soccer fields, public art, safer streets, dog parks, revitalized business areas and updated ordinances. I would establish a regularly scheduled forum/town hall where people could feel more welcome and safe to express their opinions and voice their concerns with less restrictive time limits and "guidelines."
Street safety and walkability need to be increased — reassess the traffic concentration on currently unregulated four-way stops, begin a long-term plan to add sidewalks on roads where they currently don't exist for our families, elderly and those with disabilities.
This town needs art. Art has a way of bringing people together, adding texture and color, bringing out the diversity, culture and beauty of the people of a community. This beauty, in turn, attracts others to an area. It creates spaces that businesses want to occupy and people want to frequent, places like Central Avenue. Murals and sculptures where now there is only drab brick or a neglected patch of grass. Win or lose I am already helping to plan our city's first Art Festival next summer. And if I am elected, I will work to reestablish the Columbia Heights Arts Commission.
Scott Skaja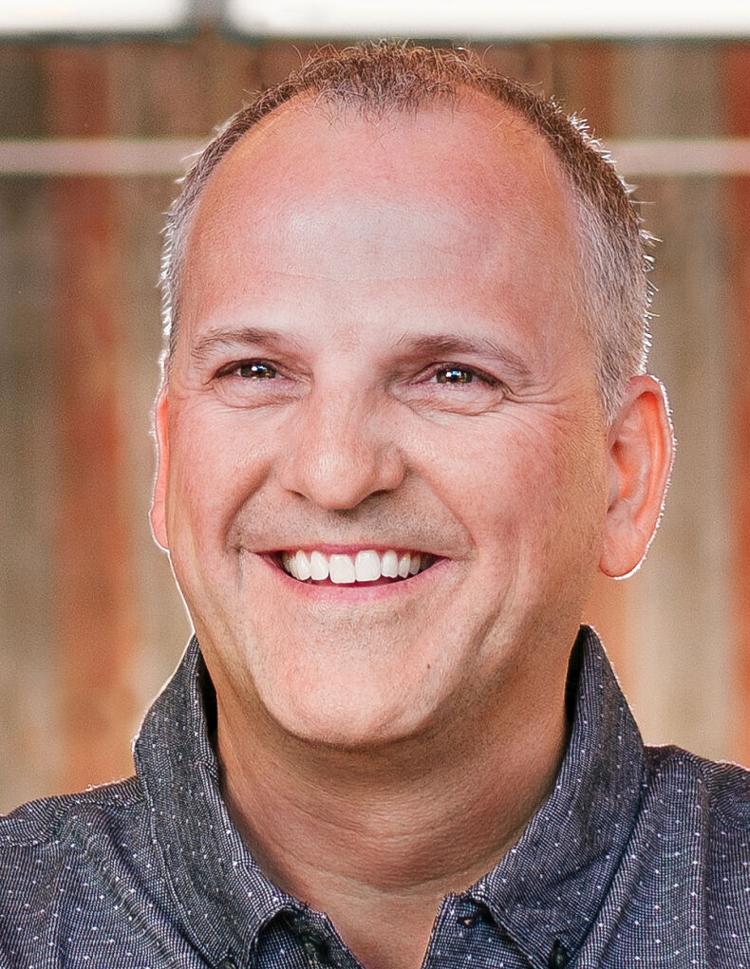 Family: Married to wife Ann since 2004. We have two daughters, Bella (15) and Mae (13).
Education: Graduated from Brown Institute in 1985 with associate's degree in video production and broadcast television. Graduated from ROCORI public schools 1984.
Occupation: President & CEO of Tangletown Post video post-production since 2011
Community involvement: Volunteer at SACA Food Shelf, assisted in organizing events for Columbia Heights Rec Department, currently serving on the Columbia Heights Centennial Celebration Committee
What distinguishes you from the other candidates?
I am uniquely positioned between having lived here for a long time, having children in the school district and being a business owner. Since 1985, I have been blessed with a career in the film and video production industry. This is an industry that places a high value on working closely with multiple people on the creative process. This has taught me the skill of listening to the input of many, to work together on creative solutions and compromise when needed. I have a firm understanding meeting budget and deadlines. I've owned my own video production company since 2011. This experience has added to my skillset; the ability to run a business, work with budgets, balance ledgers and comply with government policies. I pride myself on high integrity, honesty, compassion and respect for each other. I want to see Columbia Heights be even stronger than it is today. I want to see more people get involved with shaping our community and I cannot, in good conscious, try to convince more people to get involved if I don't do it myself. Given my ability to be a good listener and rational problem-solver, I've been encouraged to seek this position.
What are the top three priorities facing the city, and what would you do about them if elected?
Arts and culture are the thing that attracts people to a community, make us feel good about where we live and make us want to stay. They create emotional infrastructure for people raising their families and spending their time and resources here. My short-term goal will be to promote arts and culture here in Columbia Heights. I will advocate for more art in public spaces, advocate for more of our artists to lead classes and look for ways to create a weekly music in the park event.
I will look for ways to limit Columbia Heights public office to two terms. Doing this will make way for others to step up and shape the direction of Columbia Heights.
Columbia Heights is in a constant state of change and forward movement. We can honor the past while looking to the future to include all residents. My long-term goal will be to advocate for an increase in cross-cultural community engagement, and increase diversity in Columbia Heights leadership. I would like to see all people in our community feel comfortable in stepping up, offering ideas and being a part of our leadership.
Robert "Bobby" Williams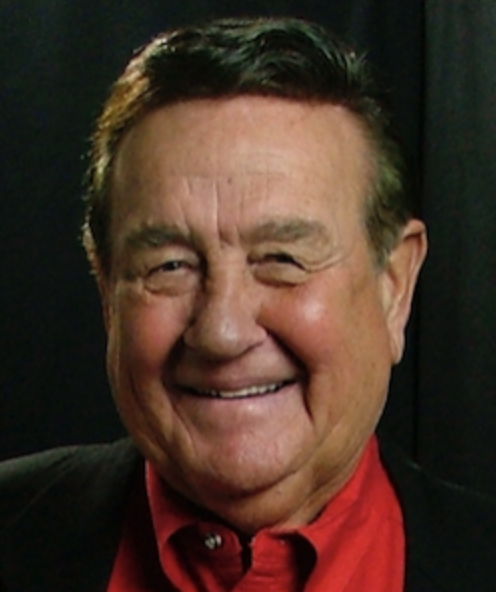 Family: Proud father of three, grandfather of five, great-grandfather of six
Education: University of Minnesota
Occupation: Owner, Bobby & Steve's Auto World
Community involvement (top 3): Vice President of Bobby & Steve's Auto World Youth Foundation (nonprofit, youth-focused organization) — helped to build the playground at Husset Park; member of the Lions Club; member of City Council
Contact information: 612-414-3981
What distinguishes you from the other candidates?
I have been an active Columbia Heights City Council Member for a number of years, so I'm able to bring experience and leadership that other candidates likely do not have. I have also been senior partner for a business that has been in Columbia Heights for over 35 years and continue to work and run my business at least six days a week. My experience with City Council has made me aware of the issues currently facing our great city, and my role as a business-owner has uniquely positioned me to interact with our citizens on a daily basis. With my open-door policy, I've been able to create a relationship with many of the citizens of Columbia Heights, which has allowed me to listen and understand their needs and concerns about what is going on in our city.
What are your top three priorities if elected?
We need to continue to support our medical professionals and first responders. Right now, our medical professionals and first responders are putting their lives on the line to make sure the members of our city are being taken care of, so we need to make sure they are being taken care of as well. If elected, I would make sure this well-deserving group of people have their needs met and their voices heard.
We need to be more diligent about bringing businesses to our city. We know that Hy-Vee has already purchased land in Columbia Heights. We need to encourage Hy-Vee to move forward with the completion of their project to provide our citizens with better access to necessities, provide more jobs to our community and help control our taxes. We also need to encourage other businesses to come to take advantage of the benefits of being part of our community. As a business owner, I am best positioned to encourage other businesses to come to our great city.
Control taxes for Columbia Heights citizens. I believe taxpayers and homeowners in Columbia Heights are paying too high of taxes. As previously discussed, encouraging more businesses to come to our city would help control the tax base. We also want to encourage more people to come to our city through affordable homeownership and give the youth who live in Columbia Heights an incentive to stay here to raise their families.
Julienne Wyckoff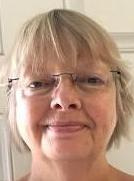 Family: Siblings, cousins, lots of close friends
Education: Columbia Heights High School 1974, BA from Baruch College, NYC, 1989
Occupation: Recently retired flight attendant after 28 years! Former council member and mayor, Columbia Heights 1998-2004, site interpreter MN State Capitol from 2002-2015
Years lived in city: Lived in Heights all my life, except for years around college in NYC
Community involvement (top 3): Cleaning up parks, Meals on Wheels, former council member and mayor
What distinguishes you from the other candidates?
My life experience is like a lead-up to the council. Working with people from around the globe on the airplanes, you have to keep the peace. You must acknowledge differences with respect, you must listen and sometimes you will lose a battle, but that's okay. I've got experience with city government, and I'm eager to get involved again. Be vocal about what you believe in, but always be kind.
What are your top three priorities if elected?
Top priority will be fallout from COVID-19 next year. Finances will be beyond tight, and tough decisions will have to be made. We need unity between all our citizens, and that will require more than just conversations, we need to work together. Finally, we must make our city more green by lessening our need for fossil fuel, plant more trees, laying permeable pavement, etc. This is a goal that can pull our people together, and ensure a healthy future for our kids.
This guide has been corrected to include Kt Jacobs' community involvement, which was omitted from the original version.