Seven candidates will compete for four seats on the St. Francis School Board. Incumbents Amy Kelly, Rob Schoenrock, Sean Sullivan and Mike Starr are all seeking reelection. Challenging them are Shelby Holubiw, Pam Johnson and Kenna Pretts.
Shelby Holubiw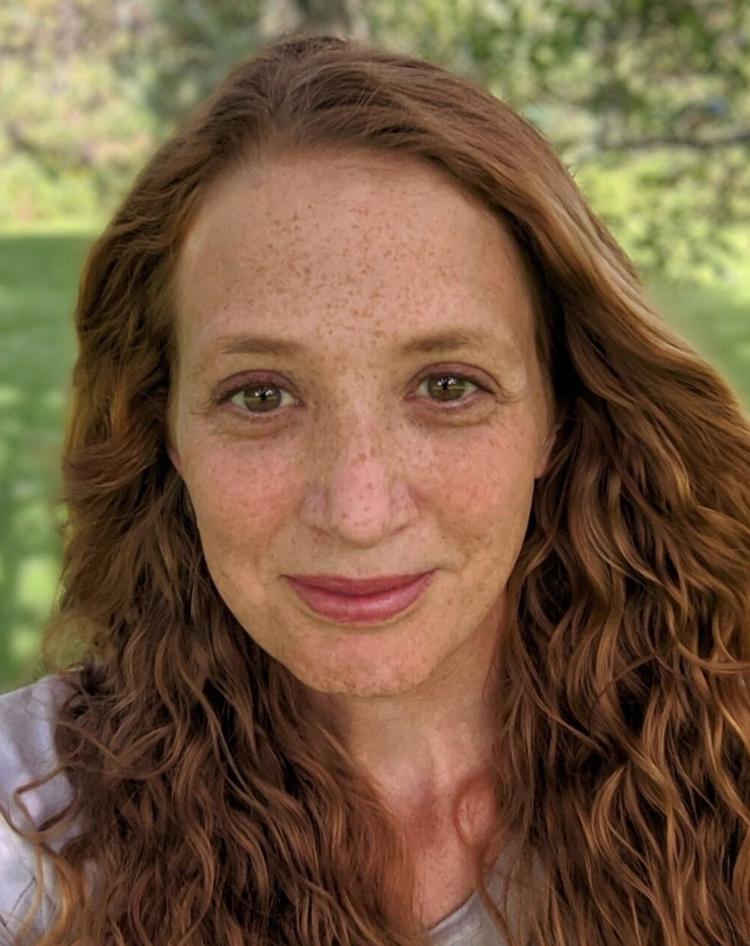 Family: Married 12.5 years, our children just turned 5 years old (twins)
Education: BS in Civil Engineering from the University of Minnesota
Occupation: Stay-at-Home Mom
Years lived in district: 11.5 years
Community involvement (top 3): My children and I attended many Early Childhood Family Education classes in both Saint Francis and Anoka-Hennepin, which we always enjoyed. Recently attended my first PTO meeting; my children will start kindergarten at Cedar Creek Elementary next school year. This is small, but to teach my children respectful stewardship of public spaces we always take time to clean up parks we play at.
Why are you the best candidate for the job?
I will advocate for students, parents, and the community as I believe that the school board is in service to and answers to them. I believe in balanced budgets and being fiscally responsible with taxpayer money. I am also honored to be recommended by both Senate District 31 and Senate District 35 Republicans as well as endorsed by Women LEAD MN PAC.
My work experience, prior to becoming a stay-at-home mom, was in system design and end-user training as well as technical sales and customer support. This experience provided me with excellent collaborative and communication skills. I enjoyed interacting with and building rapport with my customers and look forward to doing the same with all those involved in the district. As a trainer I studied complex systems and created a curriculum to teach said systems to others. This ability to learn new material and then disseminate it will be a great benefit when diving into and discussing district operations. With my work in system design I saw first-hand how having a strong project manager on the job ensured everyone involved was always communicating and issues causing changes or delay were addressed immediately, not last minute. This ability is a must when unforeseen issues arise in the district.
What are three priorities you want to accomplish if elected?
I plan to do a deep dive into district budget, curriculum, and current policies so I am up to date on the current state of the school district. I also plan to listen to students, their parents, the community, teachers, and district employees. I want to hear any concerns from all sides and find a collaborative approach to solutions, not just tackle an issue from one side's point-of-view.
I want to promote the trades and technical courses as well as find a working method to incorporate more Post-Secondary Enrollment Options in our high school. I feel strongly that it is our school districts' duty to provide all students, especially those who otherwise could not afford it, the opportunity to gain higher education credits and/or trade skills while still in high school.
I want to focus on a curriculum that equips students with excellent life and problem-solving skills; the ability to adapt, overcome and learn from whatever challenges life throws at them and most importantly encourages a love of self, others and country. I want to make the Saint Francis School District the envy of those who wish for excellence and choice in education.
Pam Johnson
Family: Married with 4 adult children and 8 grandchildren
Education: Electronic Technician trained - Northwestern Electronic Institute Minneapolis, Bachelor's degree in Organizational Management and Communications - Concordia University St Paul
Occupation: Retired Leader of 40 years from Honeywell International - Aerospace
Years lived in district: 35
Community involvement (top 3): When my 4 kids were in school I was involved helping their teachers in the classroom and chaperoning Marching Band in the summers. My involvement at my church has included multiple leadership roles in AWANA youth programs, Stephens Ministry, and Women's Bible Study Leadership. I am also a member of Guest Services.
Why are you the best candidate for the job?
I am the mother of 4 successful adult children who attended K-12 in ISD15. I participated in all their educations by staying tightly linked to their teachers throughout their school years. I am passionate about giving students and teachers the best environment to succeed in.
During my 40 year career at Honeywell I managed multi-million dollar businesses/operations. My responsibilities included production schedules, budgeting, workforce hiring/managing, training materials/websites, process improvements, quality, calibration and maintenance of production and test equipment and customer relations. As a certified Lean Expert I also had the opportunity to teach, coach and mentor employees and leaders across the U.S. and abroad valuable tools used to improve effectiveness of any process.
ISD 15 employees are currently represented by numerous different unions. I started at Honeywell as a union employee, held a union committee position to improve employee/management relation and then moved into management. My main drive as a leader was to create a better culture for employees as they strived to meet customer expectations. The years I spent as a Labor Relations Manager I was responsible for grievance handling, negotiating agreements and contracts for 5 metro-area sites. All of my professional experience is transferable to the roles and responsibilities as a school board member.
My interpersonal skills include mediation, collaborative problem solving, critical thinking, change management and continuous improvement. The most effective solutions are not complicated and come from those who are closest to the issue. Student development is my main concern and the area I feel we as the community need to support. I believe in challenging the status quo in order to create a positive and empowering school district to learn, work and grow in.
What are three priorities you want to accomplish if elected?
If elected the first actions I would take is to assess the current state of the district to understand the learning curriculum, budget allocations, and policies. Then I would look at staff goals and seek alignment to the goals of the district vision. I would ask the following: How can we perform better? How can we communicate better? What barriers are in the way of better serving the students?
Throughout my career I have always played the role of advocate. As a school board member I will advocate for students and family, teachers, custodians, bus drivers and all of the other employees in the district as we strive to reach our goals.
Amy Kelly
Family: Mother of 4 children all of whom graduated from St. Francis Area Schools and 6 amazing grandchildren who are open enrolling to the St. Francis Area School District.
Education: Attended Mpls Tech receiving a license in Cosmetology
Occupation: Asst, Manager at the Andover Station Great Clips
Years lived in district: 36 years
Community involvement (top 3): I represent St. Francis Area Schools on Schools for Equity in Education which works to ensure our students in St. Francis Area schools receive equitable funding .I sit on the boards policy and finance committee. I am also a board member on the 916 school board.
Why are you the best candidate for the job?
I was elected to the St. Francis Area School Board in 2003. The knowledge I have gained over the years is immense. I continue to believe that education is the foundation and strength of our community. I supported the bond our citizens passed a few years ago. Our school buildings are in their final stages of being remodeled thanks to our community. This is providing much needed new and updated educational spaces for our students. I have and will continue to make decisions that are in the best interest of our students while being fiscally conservative supporting budgets that are balanced.
What are three priorities you want to accomplish if elected?
My priorities have and will continue to be providing our students with a quality education and safe schools. I will continue to work with my fellow board members on setting a vision for St. Francis Area Schools and understanding it is the role of the superintendent to get us there. If reelected I will continue to be a board member who respects and listens to others, supports balanced budgets and approves sound policy.
Kenna Pretts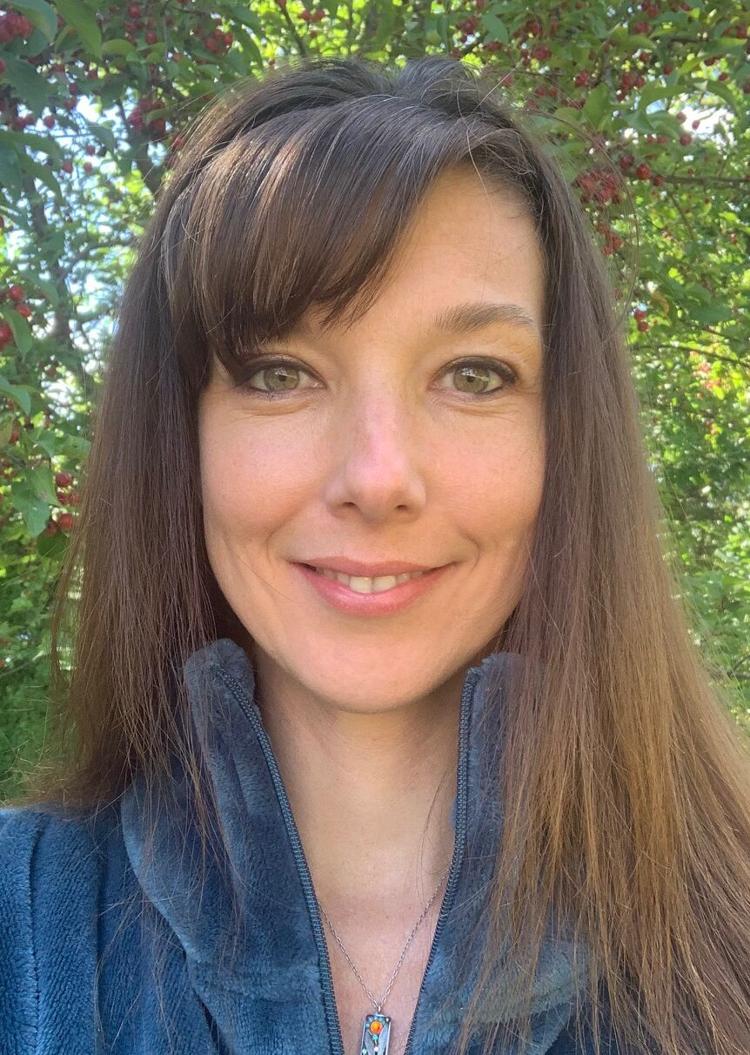 Family: Married, 3 children
Education: Bachelor's degree in Mechanical Engineering
Occupation: Quality/Continuous Improvement Engineering Manager
Years lived in district: 5 1/2 years
Community involvement (top 3):
1. Church involvement — I am part of the welcoming committee as a greeter at my church. A special event my family always participates in is the Christmas tree set up, decorating, and lighting at the community park in St. Francis.
2. Garbage clean-up — Independently done to teach my children about community service and appreciation for nature and environmental responsibility.
3. Running for ISD15 School Board — This is a new endeavor for me, and I would love the opportunity to positively impact our district.
Why are you the best candidate for the job?
I believe new ideas/eyes are needed to continue to raise the bar on education. I have extensive continuous improvement experience and have led teams following lean principles. I feel my leadership, problem solving abilities, auditing experience, and supply chain management will help me to learn quickly about current challenges, collaborate with community and board members to generate and execute action plans for success.
I have spent 16 years in the Engineering field. First in an Aerospace/Defense contract manufacturing company and now at a private Semiconductor Engineering company. My roles and responsibilities have consistently included collaborative work to get the best ideas on the table. This is to ensure the best product is produced the first time with a set budget. Quick decision making is always a factor because there is a timeliness element and commitment to the customer. I am known to practice committed speaking, hold action-driven meetings, and drive root cause analysis.
I am also honored to be SD31GOP recommended.
What are three priorities you want to accomplish if elected?
1. Review and improve curriculum, programs, and constructive messaging that strive to teach life skills. I plan to ensure life skills like accountability, critical thinking, self-awareness, respect, checkbook balancing, and financial (loan) commitments/consequences, etc. are well integrated into the classroom. I believe the understanding of these kinds of life skills will help kids see the value and importance of sound decision making. Demonstration of life skills will help them to feel ownership, belonging, and become contributing/balanced citizens in our community.
2. My passion is for the appreciation of America, what this country has to offer and why this country is special. I would like to review the Civics curriculum (U.S. Constitution, common law, sovereignty) and ensure there is a strong explanation on unbiased facts around the founding principles of freedom and liberty. Are these concepts connecting with kids? Are we finding ways to help kids connect with the important stories, pivotal figures and moments of history?
3. I would like to facilitate improvements toward the bullying policies in the school. I have read information on this, but I have heard mixed reviews from door knocking during this campaign. I would be horrified if I found my child was being mistreated and I feel this topic is a must for improvements due to this reason. A safe and secure school and bus environment is required.
Rob Schoenrock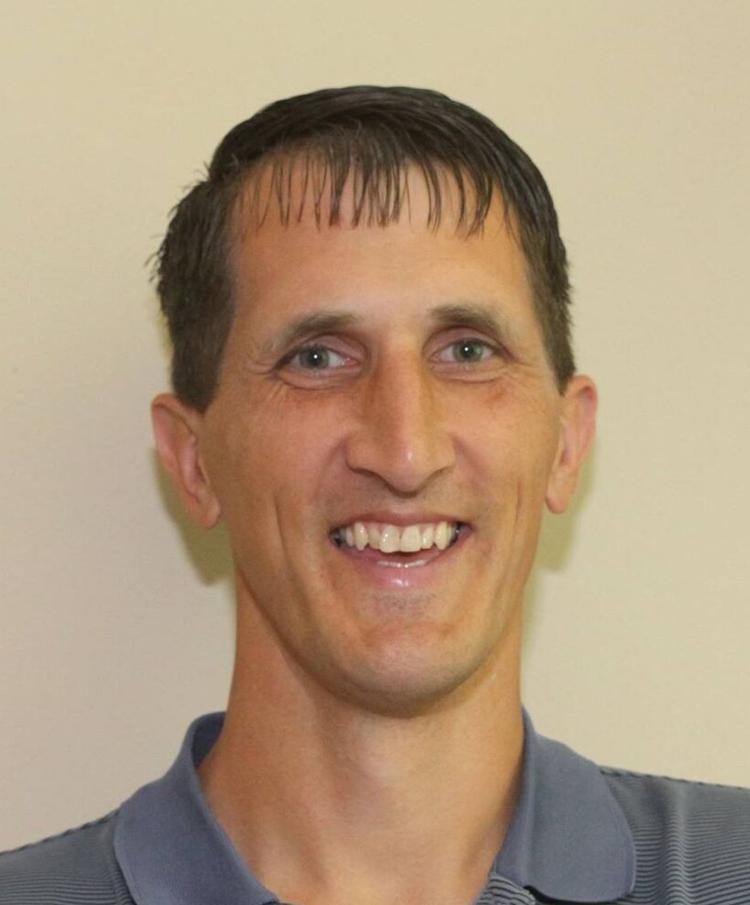 Family: Wife Andrea, married 20 years, 4 kids Caleb (15), Emily (11), Haley (9) & Sophie (9)
Education: Graduated from University of Minnesota with a degree in Art and Kinesiology
Occupation: Self-employed Sign maker & Handyman
Years lived in district: 16
Community involvement (top 3): President of St. Francis Basketball Association, regularly volunteering at Cedar Creek Elementary School (before COVID put a stop to volunteers), donated time and material for sensory paths at CCES & SFE (EBES yours is coming).
Contact information: Call or text 763-232-7902
Why are you the best candidate for the job?
I've been a small business owner for the past 19 years, it has taught me to listen to the client and figure out their needs, make sound decisions using the information gathered, manage budgets and analyze conflicting objectives.
Being a proud parent of four wonderful kids. My children are at the Elementary, Middle, and High School buildings which gives me multiple perspectives on the district.
I love attending all the different events that happen, including: theater, band/choir concerts, sports, art shows, debate, AIEPAC events and so much more. There are so many great things happening around the district, by attending those events I meet new people and learn new things that I can bring back to the school board.
I think I have done an excellent job representing the community my first 4 years, I would be honored to be able to continue that for another term. Thank you.
What are three priorities you want to accomplish if elected?
There is so much uncertainty going on right now around the world, in Minnesota and our community. One thing I want to accomplish is to maintain stability for our schools, the students and community. I don't want to coddle our students but I also think it's challenging for them to have a sense of uncertainty. I've been in contact with different politicians to try and figure out ways to get more local control for the schools. We are elected officials, just like those at the Capitol, but we have a better idea of our community needs rather than someone in St. Paul.
Secondly, I want to see the bond project through to the finish line. The community graciously passed the bond, and once the schools open back up for visitors, I hope everyone can go in and check out all the amazing work that was done.
Lastly, I want to continue to be a voice for the community. When I'm out and about I love chatting with people to hear what issues or concerns they may have as well as the amazing bragging about the district that takes place, I can use my experiences and these conversations in my decision-making process.
I think I have done a great job representing the community, the last 4 years I would be honored to be able to continue that for the next 4 years. Thank you.
Mike Starr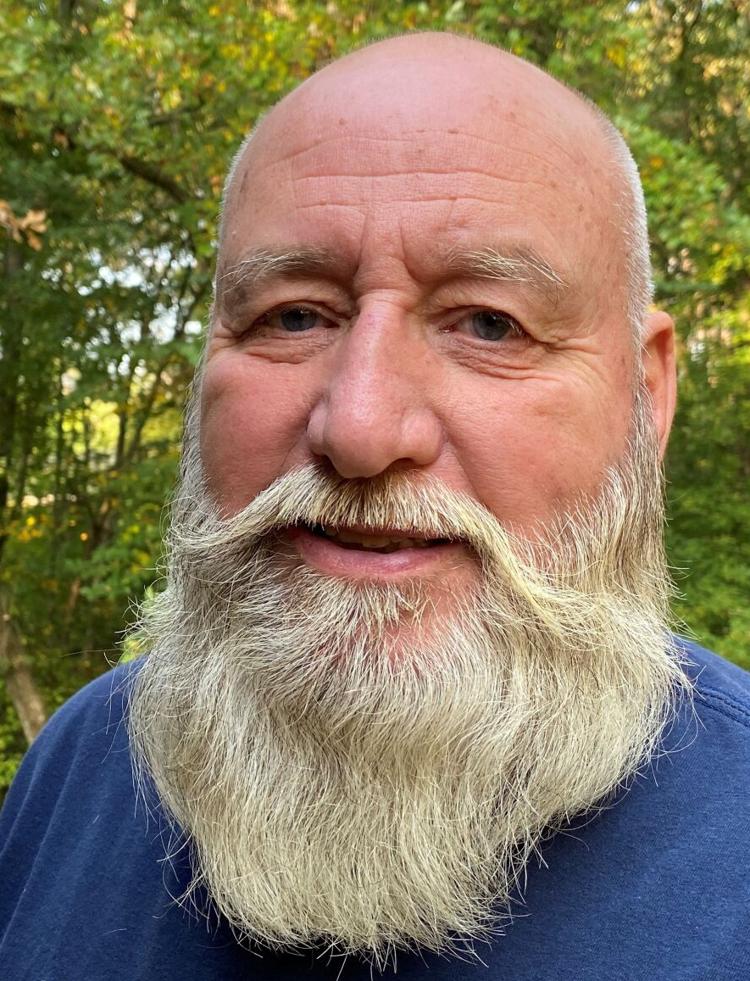 Family: Married to Sue and three sons, two who graduated from St. Francis.
Education: B.S. Criminal Justice, Minot State University, Minot, ND
Military ed. Combat Engineer Advance course. Command General Staff College
Occupation: Retired military after 25 years of service. Small business owner Blue Star Kettle Corn past 8 years.
Years lived in district: Our family has been in the school district since 1968. Eight brothers and sisters, our children, and now grandchildren are in the district. I have lived in the district for 28 years
Community involvement (top 3): Site management council at the middle school. Sub teacher for the past 10 years. Volunteer starter for middle school track meets, and have donated many times our kettle corn for fundraisers.
Why are you the best candidate for the job?
I care deeply for ALL of our students to receive the best education with the limited funding we receive each year. I will always make the hard right decisions for our students and staff. I always speak up, voice my opinion and will continue to support the decisions of the board.
What are three priorities you want to accomplish if elected?
1. Provide the best equipment and resources for our students and staff to be successful with the limited funding school districts receive.
2. To highlight and promote our St. Francis Manufacturing welding/machine shop and wood shop to get students interested in the trades upon graduation.
3. Continue to support and improve our safety and security programs for our students, staff and visitors.
Sean Sullivan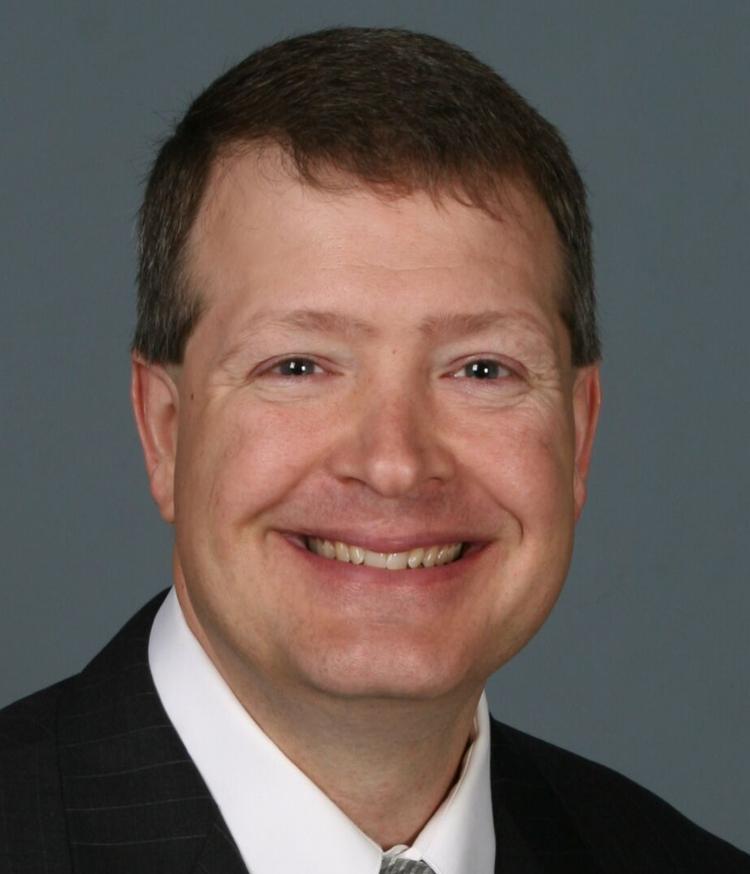 Family: Married to Kelly. Son, Conor, working on a Mechanical Engineering degree at University of Minnesota. Daughter, Megan, is pursuing a Law Enforcement (Police Officer) degree at Metro State University. Both children are St Francis graduates.
Education: B.S. Business Administration, Metro State University.
Occupation: Economic Development Manager (Business development, finance)
Years lived in district: 23 years in school district (43 in Anoka County)
Community involvement (top 3):
• School volunteer and fundraising (School Board Member)
• City Council and Planning Commissioner, Oak Grove
• Volunteering and donating to community events (i.e CountryFest) and coached youth sports.
Why are you the best candidate for the job?
My community involvement, education, public service and life experiences make me an exceptional candidate for the St. Francis Area School Board. I have served the past 4 years on the board and have learned a lot about how the district operates, how it is funded, and what is needed to maximize every tax dollar. I have had to make tough budget cuts to keep our district solvent financially, ensuring there are reserves to deal with unexpected expenses like we are experiencing with COVID-19. There is a big learning curve for new board members and during this pandemic it is imperative we have a board operating effectively to address this situation head on. My experience and education have prepared me to serve effectively as a board member.
Our current board works well together, though we have differing viewpoints and ideas. The collaboration between us helps us find smart solutions. Our current school board inherited a situation 4 years ago with a mismanaged budget, minimal transparency, aging schools and infrastructure and declining enrollment. During my tenure on the board we have hired a new superintendent, athletic director and finance director to provide steady leadership. We have stabilized the finances of the district, invested in our schools (80M Bond), invested in technology (through CARES Act funds, budgeting and grants), and stabilized enrollment. All this was done while keeping school taxes down. My personal goal is to get students safely back into the classrooms full-time and to have sports, fine arts and activities return to competition and participation.
Experience matters and so do past actions as a board member. I will continue to listen, learn, and volunteer. I am proud of my service on the board and to the community, will stand by my record and would be honored to serve another four years. There is still much work to be done.
What are three priorities you want to accomplish if elected?
• Maintain financial stability for school district and continuing to earn trust with residents through fiscal responsibility and transparency. (Keeping taxes down)
• Improve educational outcomes for students and provide career path opportunities.
• Have students back in the classroom full-time and participating in sports, arts, activities and clubs.