Voters in Anoka County Commissioner District 6 can prepare déjà vu. The race's primary pits incumbent Jeff Reinert, of Lino Lakes, against Cindy Hansen, of Lino Lakes, and Kevin Ryan, of Stacy. Reinert defeated Hansen in a special election for the seat in February of this year. Ryan also ran in a special primary for the seat last November but only earned about 4% of the vote.
Ryan did not provide responses to this questionnaire.
The question of where Hansen has lived the past seven years became a campaign issue during the election earlier this year when Reinert claimed Hansen wasn't a full-time resident of the district. Reinert has raised the issue again during this campaign. Here's a summary of the situation: Cindy Hansen won three terms as mayor of Spring Lake Park. She resigned, July 1, 2019, citing a move out of the city. Hansen and her husband had bought a home in Lino Lakes in 2013, but Hansen still claimed residency at their Spring Lake Park home, saying she spent at least 51% of her time in the city. Although most of Spring Lake Park is in Anoka County, Hansen's property is in a small sliver of the city located in Ramsey County. Hansen says she now lives full time in Lino Lakes.
Cindy Hansen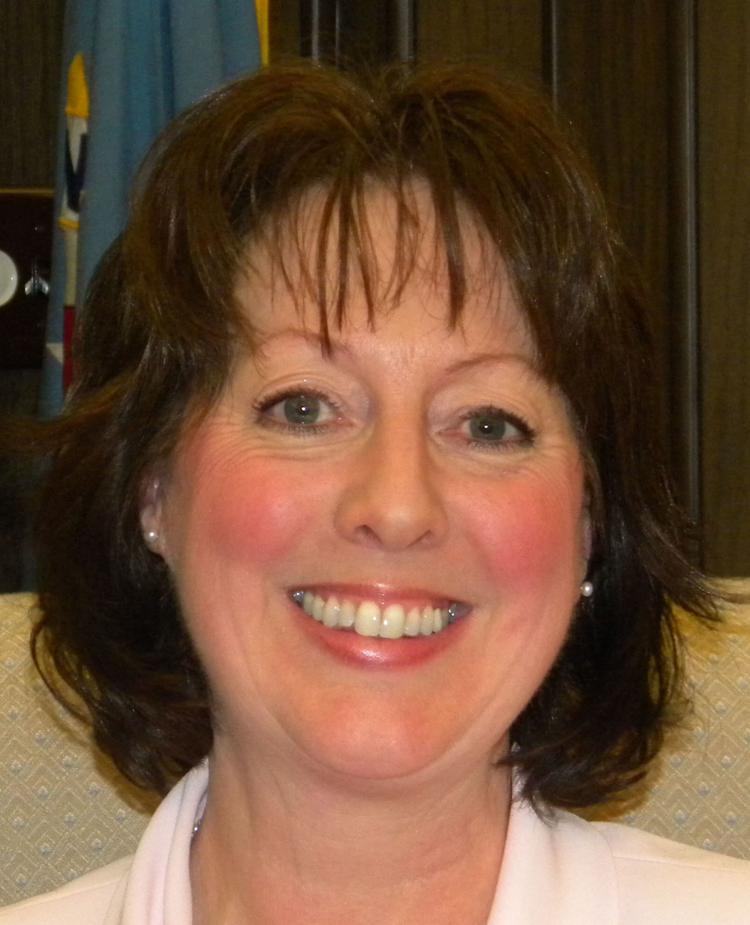 Family: Married 33 years-Doug: daughter Emily (26)
Education: BA Degree/Double Major including Business Administration
Occupation: Employed 20 years: ISD#621
Years lived in district: 7 years and lived in and/or served Anoka County for over 40 years
Community involvement (top 3): Anoka County Mayor (9 years)
Successfully collaborated on 3 city, 2 county Fire District (9 years)
Award Recipient for invaluable support to Beyond the Yellow Ribbon & Military Order of the Purple Heart
What distinguishes you from the other candidate(s)?
I work with people, I listen to people, and I give them a voice.
I have the ability to work on large projects like bringing over $55 million of redevelopment to Anoka County while at the same time delivering personal service to each resident. For example, recently I met a young mother who needed street signs alerting motorists of her special needs child with a tendency to run into the street. She told me that she did not vote. I worked with the city and mayor and within days, received a commitment to install the signs. I did not do this for a vote but, because it was the right thing to do. As a mayor, I collaborated with MNDOT and led the effort to secure the first Hy-Vee in Anoka County. This expanded our tax base considerably and gave residents a valuable consumer option.
My brand of politics is what distinguishes me — I am not a typical career politician. My record shows I support and embrace transparency, best practices, and lower taxes. I don't serve the title, I serve you.
What are you top three priorities if elected?
Safely reopen businesses due to COVID shutdown.
Bring new businesses to Anoka County.
Ensure that public safety continues to be a top priority.
I support being fiscally responsible, keeping taxes low, and providing necessary services. In order to obtain balance, businesses have to thrive. Business success also ensures well-paying employment, allowing residents to stay within Anoka County. My reputation of working well with state, county, and city officials, residents, and businesses will be crucial in reopening and establishing new businesses, the lucrative development of the Minnesota Technology Corridor and bringing employment to Anoka County.
Serving on the Anoka County Joint Law Enforcement Council's governance committee, I helped establish a consortium of public safety agencies working together to share data and keep us all safer. I have a proven track record of balancing low taxes with preserving services our residents need and deserve. Also, I collaborated successfully with two counties and three cities to deliver better fire protection for lower cost.
As a mayor in Anoka County, I kept taxes below the rate of inflation with a 5.7% overall decrease during my term. Through cooperation with multiple government agencies, I restored our valuable parks and trails, increased businesses, and improved services. My fiscally responsible approach to growth has created jobs while maintaining a strong commitment to public safety.
Jeff Reinert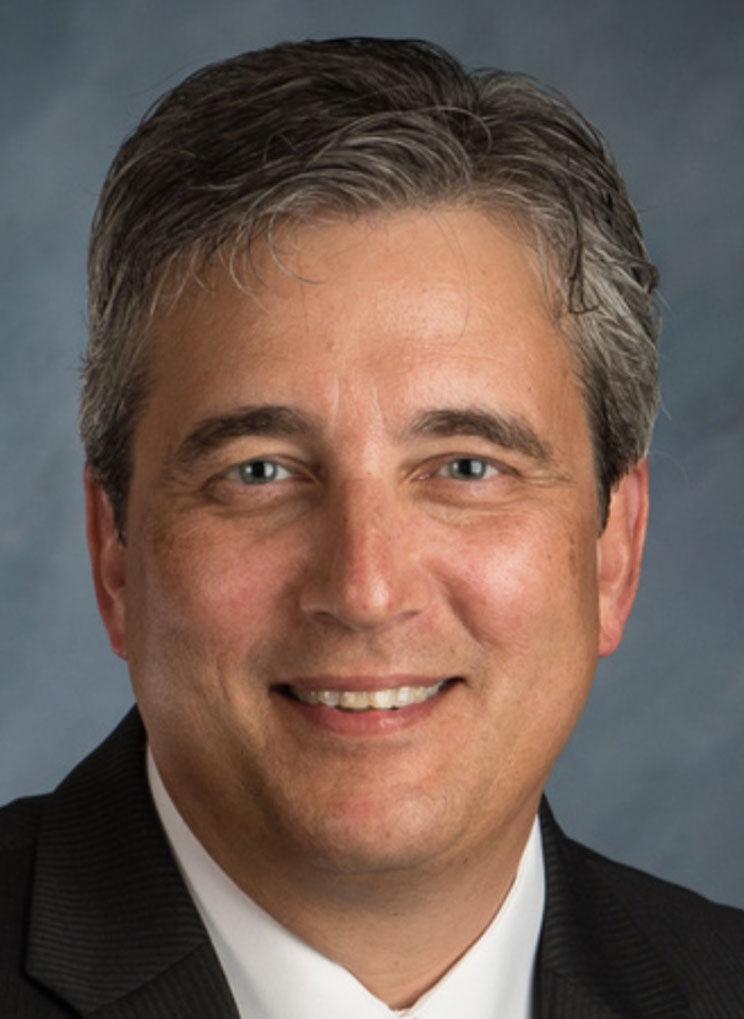 Family: Married 31 years and raised 3 awesome daughters
Education: Centennial High School, UMN Mankato/UMN Minneapolis
Occupation: President/Co-Founder MNPHARM SBC. Manufacturer of recombinant proteins needed for therapeutic research.
Years lived in district: 45 years
Community involvement (top 3):
- 20 years - Elected 8 times to serve on the Lino Lakes City Council, served 10 years as Mayor of Lino Lakes.
- Helped rescue Chomonix Golf Course from closing. It is now operating in the black.
- Brought accountability to the Rice Creek Watershed District.
What distinguishes you from the other candidate(s)?
To properly serve the residents in our area, you must be from our area. You also should know what you are doing because experience matters. One of my opponents just moved into our area one year ago, and she has not been truthful about this, and my other opponent has never held office and has no experience.
Anoka County has a $300M budget, 2,000 employees and is the fourth largest county in the state. To do a good job as county commissioner, you must know the area you are representing, what the people want, and have experience to get the job done. I've owned my own business for 35 years and I know how to budget and spend efficiently. For over 20 years while holding public office, I've applied common sense business techniques to the operations of government as a mayor and now as your county commissioner.
What are your top three priorities if elected?
-Public Safety has always been a top priority for mine. Over the years I've always supported public safety. We also worked to develop a hybrid public safety department model where the police are cross trained to also have the ability to respond to fire and medical emergencies. This innovative public safety model reduced cost and reduced response times below four minutes which has certainly saved many lives over the years.
- Health care costs have doubled over the last decade. During my last election for county commissioner, I talked about saving dollars in health care by self-insuring and providing services from within the county. Since I've been serving as your commissioner, I've been able to build momentum on an existing program at the county by bringing the expertise of others on board to improve our county program.
- The cities and township on the east side of Anoka County in my District 6, do not always get the attention they deserve from the county. I've lived in our area 45 years and care deeply about what happens here. With my experience and knowledge of our area, you can be sure our area and the residents that live here will be properly represented. As your commissioner, I have been and will continue to be a strong advocate for all of the cities and township in District 6 which includes Centerville, Circle Pines, Columbus, Linwood, Lino Lakes, Lexington and the east side of Blaine. Thank you for your continued support.