Two candidates are contending in the election for mayor of Ramsey. Council Member Mark Kuzma and candidate Michael Olson each seek to take the seat that will be left vacant by incumbent John LeTourneau. LeTourneau is not seeking reelection, but instead is running for the District 1 seat on the Anoka County Board of Commissioners.
The League of Women Voters candidate forum for this race is available to watch at tinyurl.com/y5lzzkmw.
Mark Kuzma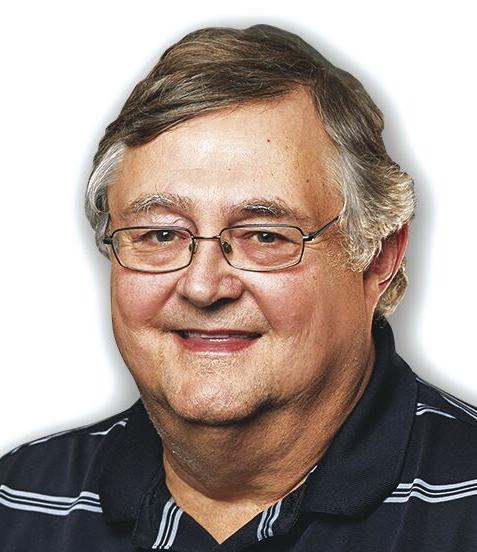 Family: Married 46 years to wife Wendy, 3 grown children, 5 grandchildren
Education: Hennepin Technical College Printing Certificate
Occupation: Self-employed, President, Flaire Print Communications, Inc. — 42 years
Community involvement: Ramsey Ward 2 Council person for 8 years; Past President of Ramsey City Foundation; Serving as Treasurer for the Minnesota 100 Club.
Why are you the best candidate for the job?
I believe I am the best candidate for the job because I am passionate about our community, and have the experience needed to be an effective mayor.
My journey began in the professional world when I was 22 years old; I started a printing company in 1978, and over the course of 42 years have learned the ins and outs of running a successful business.
I wanted to give back to our city, so in 2012 I ran for and was elected to the Ramsey City Council as the Ward 2 Representative. In the intervening eight years, I have gained a deep understanding of how our city government functions, the proper procedures to follow, and the issues most pressing to our residents. I have also had an opportunity to participate on a number of committees, including:
• Served as Commissioner to the Lower Rum Watershed for seven years
• Served on the Anoka Joint Law Enforcement Council, Executive Finance Committee
• Currently serve on the Ramsey Fire Board
• Currently serve on the Public Works Committee as Chair
• Council appointee to the EDA (Economic Development Authority)
• Council appointee to the Highway 10 Gateway Project
• Past President and current Board Member for the Ramsey City Foundation, which organized concerts at the Draw Park
My two terms as Ward 2 Representative have also given me the opportunity to learn first-hand the job functions and responsibilities of the position of mayor. Our mayor needs to have the skills to help chart a course for the city, to work closely with city staff when coordinating and updating the strategic work plan, and to work alongside council members to bring forward a fair and balanced budget.
I believe that my experience and years of service put me in a strong position to be a successful mayor for Ramsey, and I humbly ask for you to vote for Mark Kuzma on Nov. 3.
Thank you for your support!
What are three priorities you want to accomplish if elected?
I will support and continue to work to secure funding for the Highway 10 Gateway project.
I am an advocate for our Parks and Trails and will work to find ways to upgrade our playground equipment and recreational amenities.
I fully support our police and safety teams, have been endorsed by the MPPOA (Minnesota Police and Peace Officers Associations), and I intend to outfit our officers with body cams.
Michael Olson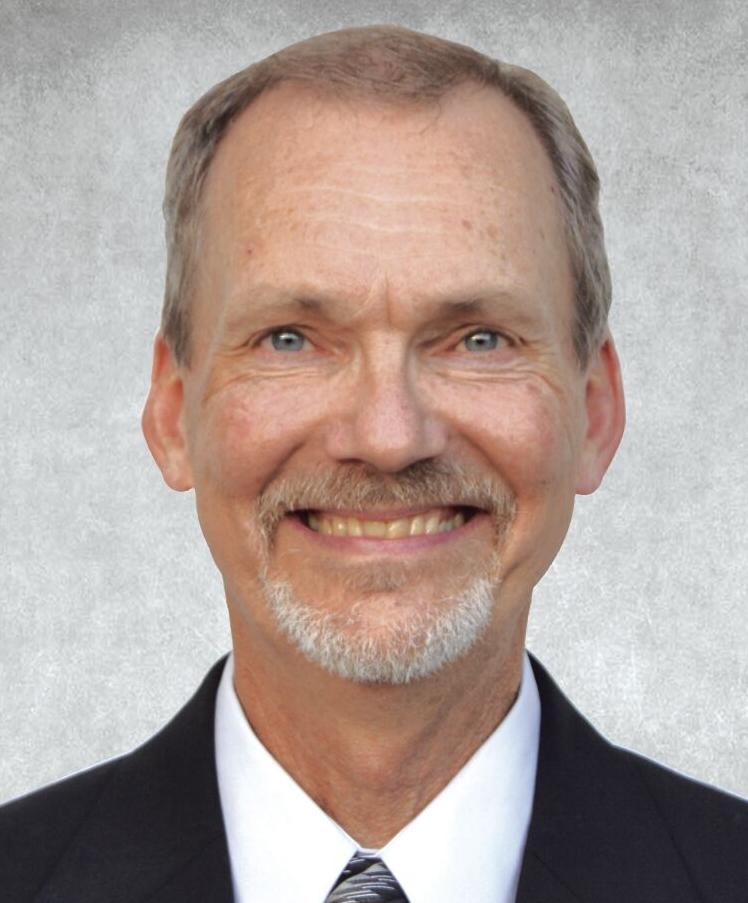 Family: Wife Laura, 5 adult children
Education: AA degree + additional college coursework
Occupation: Packaging Design Manager
Community involvement (top 3):
• I have worked with youth organizations over the last 40 years and participated on dozens of worship teams in several churches as a guest musician.
• I volunteered hundreds of hours and $1,000+ when our daughter was crowned Miss Svenskarnas Dag and was knighted by King Boreas of the Saint Paul Winter Carnival for my volunteerism.
• We have hosted A Night to Unite block parties and many other neighborhood social gatherings.
Why are you the best candidate for the job?
A city's greatest responsibilities to the residents include providing safety and basic services like good roads. Paying for these things should be done by fair taxation with representation. As mayor I will listen well, work to understand concerns, and make deliberate decisions based on the people's input.
I also believe in law and order. If, God forbid, the kinds of unpeaceful protests we have seen in other cities around the country make their way to Ramsey, my position would be to stop it before it gets started. I have zero tolerance for illegal protest activities like vandalism, rioting and endangering lives.
I am the best choice for Mayor of Ramsey because I am completely free of any ties or associations with developers or landowners who may wish to unduly influence the direction of decisions made by the city council.
I have held positions of leadership in several companies over the course of my career and have a history of bringing out the best in those I lead. I have always taken my job seriously, but never take myself too seriously. It is good for a man "not to think more highly of himself than he ought to think; but to ... have sound judgment ..." Romans 12:3
I feel called to make a positive contribution to the city I call home and look forward to having the opportunity to do so as Mayor.
What are three priorities you want to accomplish if elected?
The Highway 10 improvements have been needed for a long time and much progress has been made cooperatively with other cities along with state and federal contributions. With plans to begin construction soon, Ramsey's part in this process must continue to be a priority.
Many other roads throughout the city of Ramsey also need a lot of attention and their maintenance and repair has not been the priority it should have been for many years. I intend to make road maintenance and repair a top priority and expect to fund it equitably through the tax levy.
I also want to attract businesses to the city. A result of the Highway 10 improvements should be greater ease of access to Ramsey's business district and less cumbersome commutes. This should be a stepping-stone to bringing new businesses to Ramsey. As a city, we need to be welcoming and accommodating to businesses so they can thrive here.