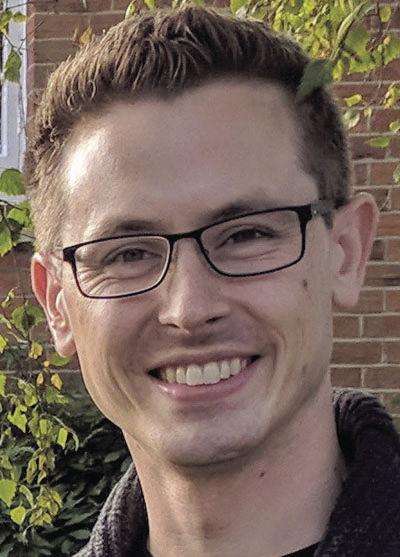 It's campaign season; are you ready?
Here comes an endless barrage of ads on TV, on the radio and online. Sometimes it feels like there's no escape.
Although political campaigns can be annoying, elections are important, whether we're talking about the race for president or city council. In fact, people often don't realize that in many ways it's the local races that affect their lives most directly.
Ironic, isn't it, that these are also the races that often get the least attention and are hardest to find information about?
Community newspapers, like this one, are often the only media paying attention to your school board or city council elections. People count on us.
In the city where I live, we've been without a community newspaper for almost a year since Lillie Suburban Newspapers folded last fall. I'm not sure if anyone will put together a voters guide for November's election in my area, but at ABC Newspapers we're already on the job preparing voters guides for our readers.
Shortly after the Aug. 11 primary I sat down and updated an election spreadsheet that has more than 200 rows. It lists the various offices on the ballot in our coverage area, as well as each candidate's name, contact information and more. Over the next month and a half, our newsroom will put together guides for roughly 50 races, many of which include more than two candidates. That's a lot of races for a newsroom of four (including our sportswriter).
Even though it's time-consuming, we're excited to do this work and provide our communities with valuable information that's difficult, if not impossible, to find elsewhere. Our voters guides are consistently among our most in-demand content for good reason.
That demand is one reason the company had to make a difficult decision: We're putting our election coverage and voters guides behind our website's paywall. In other words, anyone who wants unlimited access to our guides will have to pay for it (print subscribers, don't worry — online access is included with all paid print subscriptions). As always, non-subscribers will be able to access three premium online articles per month, which includes voters guides. After that they'll have to pay to read more. They don't have to subscribe for a whole year if they don't want to, because there are also affordable monthly options.
This paywall policy isn't new. The company followed it in 2018 as well, but in a presidential election year I expect more people to notice.
To be honest, I wish we could make the voters guides freely available as a public service, but it takes a lot of time and effort and costs a lot of money to create local news content. That makes it difficult to simply give away our most in-demand content for free online.
We need readers to recognize the value of the content and be willing to pay for it to keep our business sustainable so our communities can rely on us into the future.
To those of you who already subscribe, thank you! I mean it when I say you're what makes this important work possible.