The Coon Rapids Police Department is asking for the public's assistance in locating a suspect in an attempted abduction and assault the morning of Friday, June 21. 
At 9:05 a.m., officers responded to a call about an attempted abduction and assault in a wooded area north of Coon Rapids Boulevard and Coon Rapids Boulevard Extension. The incident occurred near a walking path and the old Coon Rapids Boulevard Bridge within the wooded area.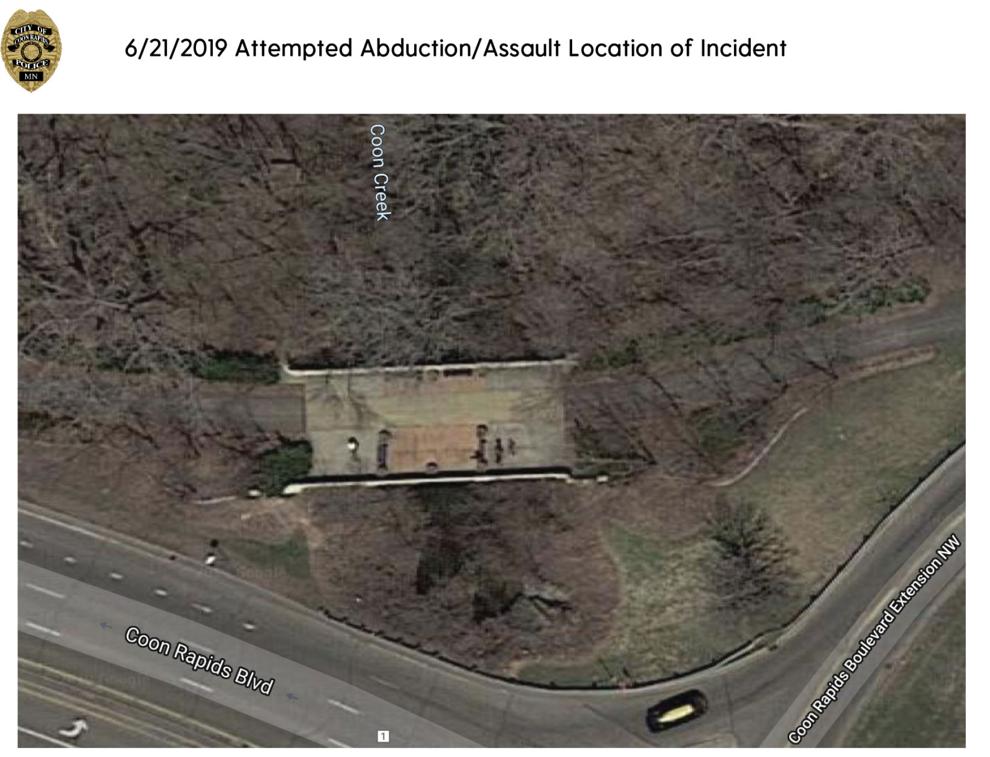 The victim, a 16-year-old girl, was skateboarding near the walking path when she sensed someone behind her. A man then grabbed her, pulled her into the woods, sprayed her with pepper spray and tried to attack her, according to police.
The victim screamed, kicked and fought off her attacker, and the suspect then ran away into the woods, police say.
"The survivor, in this case, did everything right," Coon Rapids Patrol Captain Tom Hawley said during a press conference June 21 at Coon Rapids City Hall. "She fought, she screamed, she did everything she was supposed to do. While abductions and assaults of this nature are very rare, it's an important reminder to tell your children to scream, fight and do everything they can to get out of a situation like this. In this case the victim was incredibly brave and did everything she was supposed to do."
The girl then ran toward the intersection of Coon Rapids Boulevard and Coon Rapids Boulevard Extension. Utility workers, who were working nearby, heard the girl's screams and allegedly saw the attacker. 
Police arrived on the scene quickly and set up a perimeter in the surrounding area. Officers from the Anoka County Sheriff's Office as well as the Blaine, Metro Transit and Coon Rapids police departments responded.
Despite bringing in an Anoka County Sheriff's Office K-9 and a drone, law enforcement could not locate the suspect.
Paramedics at the scene treated the girl for minor injuries. The girl then gave her statement to investigators and was reunited with her parents.
Police don't believe the girl knew her attacker.
"At this time the suspect has not been located," Hawley said. "We want to find this individual."
The Bureau of Criminal Apprehension developed a composite suspect sketch based on the victim's description. If anyone has information, they are encouraged to call Anoka County Dispatch at 763-427-1212.
The suspect is described as a white male in his mid-30s with a thin build, black hair and lower-profile beard, wearing a black sweatshirt with gray sleeves (the sweatshirt had the Adidas brand on the front) and dark sweat pants.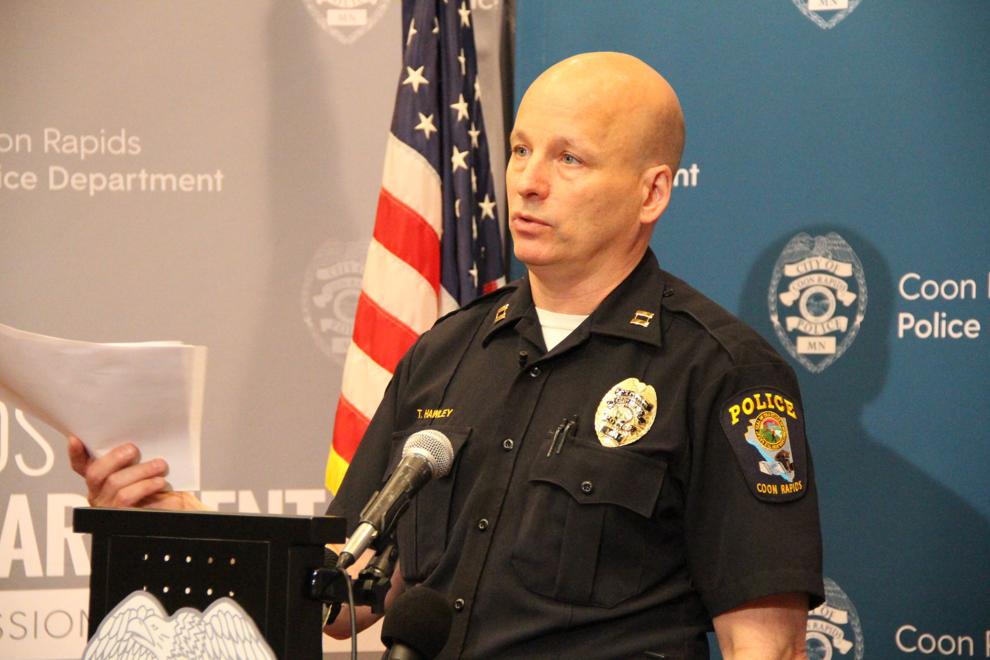 Hawley said police don't believe the suspect has been involved in any similar incidents.
"We're concerned for the safety of the public and this could happen anywhere," Hawley said. "It's rare that these types of situations happen, and there is nothing in recent memory of something like this happening in our community. It's a good reminder that this could happen anywhere. He could move on and try this in a different community, so that's why we want the public to be aware, and of course we're seeking their help if they saw anything." 
Hawley said this is an active investigation and officials are pursuing all leads.
"Our Department is doing everything possible to find this individual such as enhancing our patrol by including bike patrol and other enhanced patrol in the community," Hawley said. "Our investigators will be available throughout the weekend, monitoring any and all leads that come in, and we will continue to investigate and find the person responsible." 
As of June 25, the Coon Rapids Police Department has received over 100 leads, a few of which are considered promising. The department though is still asking people to call 763-427-1212 if they have any information on the suspect.