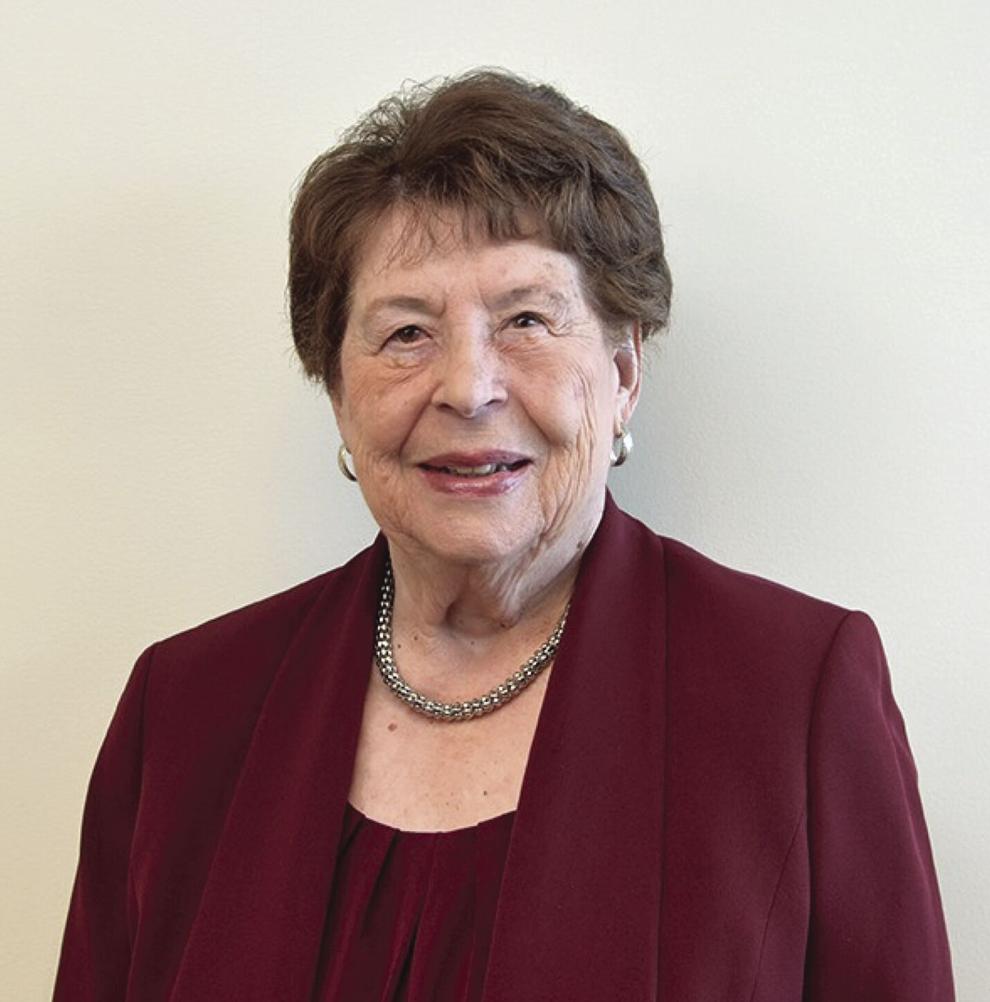 Longtime Spring Lake Park School Board Member Marilynn Forsberg, who has served on the board since 1982, was recently recognized by the Minnesota School Board Association for her commitment to school board service and education.
The Minnesota School Board Association provides training and resources to school board members throughout the state. School board members earn "points" for training where a point is roughly equivalent to an hour of training. Forsberg has achieved 1,289 points — the most in the state — over nearly 40 years of school board service.
Forsberg developed a particular interest in legislative issues and advocacy.
"Local school board members sometimes don't realize how much the action of the legislature impacts our local district," she said in a statement.
As an active participant in delegate assemblies, Forsberg has gained knowledge of the issues that impact districts locally but are decided elsewhere. She's sought to influence those issues through advocacy.
"Throughout her time as a school board member, Marilynn Forsberg has been one of the greatest advocates for our public school students," Executive Director Kirk Schneidawind said in MSBA's recognition of Forsberg. "She serves as a great example for our newer board leaders on the value and importance of staying informed, engaging with leaders and keeping your eye on the prize — our students."
Within Spring Lake Park Schools, Forsberg has served as liaison to all schools and on nearly every school community committee, council and task force that exists.
In addition to serving on the Spring Lake Park School Board, she currently serves as the chair of Northeast Metro 916 Intermediate School District, 916's representative to the Association of Metropolitan School Districts, is president of her homeowners association and a member of the board of her church's school and child care center. She also serves as vice chair on the seven-county IEIC Help Me Grow board.
"Marilynn is a tireless advocate for each of the students in our district and for public education as a whole," Spring Lake Park School Board Chair Amy Hennen said in a statement. "Her experience and knowledge, much of it gained through her connections and relationships with organizations like MSBA, are a tremendous asset to our board and our schools."
Longtime advocate for public schools
Forsberg herself is a product of public schools. A longtime resident of Spring Lake Park, she and husband, Fred, raised four sons in the community. Her sons and two grandchildren graduated from Spring Lake Park Schools.
When Forsberg first ran for the Spring Lake Park School Board, she was inspired by her own family's experience. One of her sons was in need of special education services, and the family had recently relocated from Kansas City where those services were more robust.
While Forsberg first became a board member with specific interests in special education programming, she's stayed to advocate for opportunities and success for all students. Now in her 40th year of service, it's these students that motivate her each day, she said.
"I really like this John Wesley quote because it really is how I think about board service. 'Do all the good you can, by all the means you can, in all the ways you can, in all the places you can, at all the times you can, to all the people you can, as long as ever you can.' It really is an honor and a privilege to serve," Forsberg said.
Forsberg is the second-longest currently serving board member in the state of Minnesota.