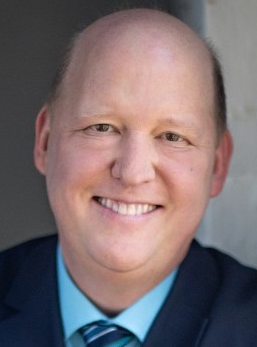 Republican Donald Raleigh, of Blaine, has been named the victor of the Minnesota House District 38A seat after running against Kris Fredrick, a Democrat from Lino Lakes.
Raleigh and Fredrick ran after current House District 38A Rep. Linda Runbeck, DFL-Circle Pines, decided not to seek reelection.
According to unofficial results with all 16 precincts reporting in, Raleigh received 13,726 votes, or 53.72%, while Fredrick received 11,804 votes, or 46.2%. There were 21, or 0.08%, votes that were write-ins.
All results reported on Election Night are preliminary. Although Anoka County's Election Night results include most absentee ballots received through Election Day, some absentee ballots received later on Election Day may not be processed until Wednesday, according to Anoka County Elections Manager Paul Linnell. State law allows counties to continue processing absentee ballots received by Election Day until the end of the day Thursday, Nov. 5. This year the county will also continue counting ballots sent by Election Day that arrive by Tuesday, Nov 10, in accordance with a consent decree extending the deadline for receiving ballots. However, in compliance with an order from a federal appeals court, the ballots received after Election Day will be set aside in case a future court order invalidates them.