*Note: This content is being provided for free as a public service. Please consider supporting our work by subscribing to ABC Newspapers, either online or in print, here.
Rep. Zack Stephenson, DFL-Coon Rapids, met virtually with area business owners April 30 to discuss concerns over the pandemic and answer questions related to the legislative session. The conversation was hosted by the MetroNorth Chamber of Commerce.
Stephenson is working on a bill that addresses a number of pandemic-related concerns, including additional money for small businesses.
"I've talked to so many small business owners who are absolutely struggling on a day-to-day basis, and it's frustrating on a number of different levels," Stephenson said.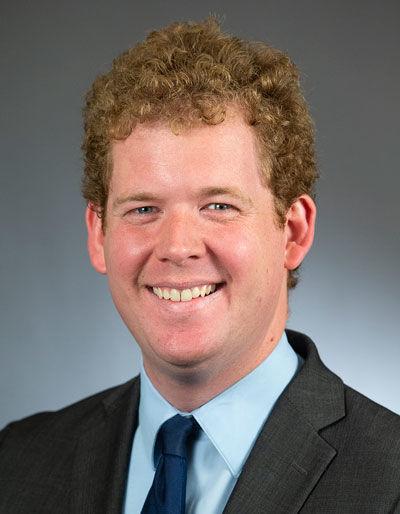 He said he wants to focus on the smallest of the small businesses who did not have the size or connections to get access to federal aid.
The bill, House File 1507, would appropriate $55 million to the small business emergency loan account. The bill would split the money into three pots.
The largest portion, $11 million, would go to businesses who employ six full-time people or fewer. These loans would max out at $15,000 and defer payments for 12 months. If a business continued to operate at substantially the same level for two years following the loan, the entire sum may be forgiven.
Businesses with seven to 20 full-time employees would qualify for the second pot of money, which is $8 million total. These loans would max out at $20,000 and would be deferred 12 months. A limited amount of the loan may be forgiven if the business continued to operate out to three years following disbursement.
The final $10 million would be available for minority businesses and operators of indoor retail space with a "strong ethnic cultural orientation" that is leased primarily to very small businesses.
Those loans would have no cap and also would have 12 months of deferred payments, with some forgiveness available after three years.
No business as usual
During the virtual town hall, Chris Tiedeman, chair of the Metro North PAC Board, related concerns from a friend who owns a salon. She has been struggling with the closure and told him she could work within social distancing guidelines.
Stephenson pointed out that salons could open to sell product under the governor's curbside retail announcement. He also suggested there's a possibility that high-contact businesses, like salons, could be able to open sometime in May.
Brandy Gilbert, owner of Urban Air Adventure Park in Coon Rapids, shared how she didn't know if she could open even with social distancing guidelines. She would only want to open if, at minimum, she could get 50% capacity. Even then she wasn't sure if she could pay her bills.
She explained that because her business is in family entertainment, she could lose a family if she fails to win the trust of the mother. Because of that, Gilbert wanted to wait and see how other businesses faired before opening her doors.
"I need to be smart about learning from some of (my peers') mistakes, because I don't get that second chance with the mom," Gilbert said.
Gilbert also pointed out that the state doesn't pay unemployment for workers under 18. Roughly half her staff were 16- or 17-year-old kids whose income helped their parents make ends meet.
Expanding on that, Stephenson pointed out that students in school cannot receive unemployment, which was creating an incentive for kids to drop out to get what money they can.
The group also discussed the concerns some businesses had with aid loans if employees don't want to return to work because they are making more money on unemployment.
Stephenson noted that there were some regulations that would prevent someone from receiving unemployment if they refused a job, but he wasn't sure if there were any changes to those provisions when the state modified some unemployment regulations.
Future questions
Stephenson said he wants to make sure that in a few months from now the government reviews what happened, once the dust has settled.
"One thing that I have been advocating for internally in the House and in conversations with the speaker of the House is that we need to have a 9/11 commission-style look at what happened here, how we responded and what we can learn from it and what we can do better," Stephenson said.
Another concern brought up was if businesses could be liable if a customer sued for contracting COVID-19 at their business, despite the company following all social distancing guidelines. Stephenson said he wasn't aware of any proposals, but lawmakers would have to look into that later on.
Stephenson was still hopeful that the state would do a larger bonding bill, and he preferred around $2 billion. The Management and Budget Office suggests the state can bond up to $3.5 billion without hurting the state's credit rating, according to Stephenson. Stephenson made his comments before the Minnesota Office of Management and Budget updated its budget forecast to project a $2.4 billion deficit this biennium.
The pandemic will likely cause long-term problems with transportation funding, at least in part, because revenue from the gas tax is down.
"I think we should expect further delays in projects in the coming years once the full magnitude of the revenue loss comes to light," Stephenson said.
This story has been updated to note that the virtual event was hosted by the MetroNorth Chamber of Commerce.