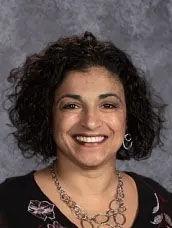 Mona Perkins has been selected as the next principal of Park Terrace Elementary School in Spring Lake Park.
Perkins is replacing Kim Fehringer, who recently accepted a position in the Spring Lake Park School District's educational services department.
Perkins previously worked in the North St. Paul-Maplewood-Oakdale School District, where she served as principal of Webster Elementary School since 2012. She has also worked as assistant principal at Tartan High School. Her experience also includes being an assistant principal at North View Junior High in Osseo Area Schools and a teacher in the North St. Paul district and at Crosswinds School.
"We are very excited to have Mona join us as the principal of Park Terrace," Spring Lake Park Schools Superintendent Jeff Ronneberg said. "She is a highly successful, experienced principal with a demonstrated commitment to personalizing learning and actively engaging with students, staff and families. She is an enthusiastic leader who we are fortunate to have joining as a leader in Spring Lake Park Schools and the Park Terrace community."
Perkins has a Bachelor of Arts in management and communication from Concordia University; a Master of Arts in teaching from the University of St. Thomas; and an Education Specialist in educational leadership from the University of St. Thomas.
"I can't wait to get started," Perkins said. "I'm so excited to be joining such an amazing team of educators and so honored to have been chosen as the principal of Park Terrace. I'm looking forward to building new and authentic relationships with students, families and staff. I'm also eager to dig in and begin all the fun work."
Prior to the end of the 2018-2019 school year, there will be opportunities for staff, students and parents to meet Perkins. More information will be shared later at springlakeparkschools.org.