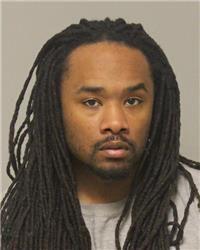 A 30-year-old St. Paul man faces murder charges after a Jan. 15 hit-and-run in Blaine killed a Brooklyn Park man.
Pierre Jerel Anderson is charged with second-degree murder while committing a felony.
The criminal complaint suggests Anderson was attempting to sell items taken in a burglary of the victim's business.
On Wednesday, Jan. 15, at approximately 9:30 p.m. emergency responders were dispatched to the Target store at 1500 109th Ave. NE in Blaine on a report that a man was run over by a vehicle in the parking lot.
Officers provided emergency medical aid, and the victim was transported by ambulance to Mercy Hospital but was pronounced dead at the hospital, according to the Anoka County Sheriff's Office. The victim was identified as Kenneth Alan Niesen, 58, of Brooklyn Park.
Investigators learned Niesen owned a St. Paul business, which had been burglarized recently. A number of the items apparently stolen had appeared for sale on Facebook Marketplace, so associates of Niesen arranged to meet the "seller" at the Blaine Target, according to the complaint.
Video surveillance footage showed Niesen and several others arrive at the Target in two vehicles, and one vehicle parked in the back row of the parking lot. The "seller," later identified as Anderson, parked next to that vehicle in a white GMC Yukon, the charges say.
One of Niesen's associates exited the vehicle and saw items they believed were taken in the burglary. Niesen and others pulled up in a second vehicle and partially blocked the Yukon, according to the complaint.
When Niesen and his associates approached the Yukon, the driver drove around Niesen's vehicle and accelerated rapidly, running over Niesen, according to the charges, It appeared Niesen was hit by the front and rear tires.
A short time later, a white Yukon with body damage to the front was located at a Speedway station on Constance Boulevard in Ham Lake. Officers found Anderson fleeing on foot and located him with the help of a K-9, according to the complaint.
Anderson was in the Anoka County Jail Friday, Jan. 17, in lieu of $500,000 bail. His next court appearance is scheduled for Wednesday, Jan. 29.
This story has been updated to correct the spelling of the victim's name, which was listed incorrectly in the initial information released by authorities.