The remains of a Wisconsin woman who went missing more than three years ago were found in Blaine after a Rochester man was charged last week with her murder.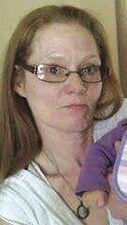 The Wisconsin Attorney General's Office announced Monday, June 22, that the remains of the victim, Beth Marie Johnson had been located. Johnson was 50 years old when she went missing.
Rochester resident Randall Q. Merrick, 48, was arrested and charged June 17 in Buffalo County Circuit Court in Wisconsin with one felony count of first-degree intentional homicide and domestic abuse and one felony count of hiding a corpse in relation to Johnson's disappearance.
The criminal complaint alleges Merrick hid or buried Johnson's body sometime between Dec. 25, 2016, and March 12, 2017.
The Wisconsin Attorney General's Office refused to release information about when, where or how Johnson's remains were located in Blaine, because it was not provided in Merrick's criminal complaint, which was filed before Johnson's remains were found. "Wisconsin pre-trial ethics obligations prevent prosecutors from commenting or speculating beyond what is currently available in the filed complaint," said Wisconsin Attorney General's Office Director of Communications Gillian Drummond.
According to the criminal complaint, Johnson was last seen alive Dec. 25, 2016, in her trailer in the village of Nelson in Buffalo County, Wisconsin. Authorities say she shared the trailer with Merrick, whom she had previously dated and lived with for approximately four years.
Beth Johnson's adult son, Joel Johnson, who lives in Minnesota, reported his mother missing March 12, 2017. Joel Johnson told authorities that because his mother didn't have a cellphone, he called Merrick on Feb. 22, 2017, after she did not call him on his birthday two days earlier. 
Joel Johnson reported to officers he'd not seen or spoken to his mother since Christmas Day.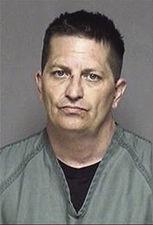 During the phone call, Merrick allegedly claimed Beth Johnson went to the Twin Cities to visit a friend. Joel Johnson called Merrick again a few weeks later, and Merrick allegedly claimed Beth Johnson had moved to the Twin Cities with her boyfriend. 
Finding Merrick's claims unusual, Joel Johnson reported his mother missing, according to the criminal complaint.
According to the Buffalo County Sheriff's Office, on Oct. 7, 2016, deputies were called to the trailer where Beth Johnson lived to do a welfare check. Deputies noticed she had bruising and abrasions all over her body. She claimed she was attacked in the Twin Cities, but deputies reported the story was very vague. 
Photos of her injuries were taken, and Johnson was transported to the hospital and treated, according to the complaint.
One of Beth Johnson's co-workers also reported seeing Beth with bruises all over her face toward the end of 2016. 
The co-worker also reported Johnson missing March 14, 2017.
Beth Johnson worked as a caretaker for Merrick, who was reportedly disabled. She started as Merrick's caretaker in May 2015, and her last day of service was listed as Dec. 29, 2016, on her last time sheet, which was submitted Jan. 1, 2017, with a signature that looked different from previous time sheets, the charges say.
According to the criminal complaint, deputies spoke with Merrick on March 14, 2017, about Johnson's disappearance. Merrick told them Johnson moved out of the trailer Feb. 1, 2017, to be with her boyfriend in the Twin Cities, whom he had not met.  Deputies then asked why Johnson's car was still parked in front of the trailer, and Merrick said the car belonged to him despite being titled to Johnson.
The following day, Merrick told a Buffalo County Sheriff's Office investigator that Johnson left in mid-January for Minneapolis with a man named Christopher Hansen, 60, in a white pick-up truck, according to the complaint.
Officers located Hansen, who said he met Johnson only once during the spring of 2016 in Minneapolis. Merrick allegedly attended the same party. Investigators also discovered Hansen had never been to Nelson, Wisconsin, nor did he drive a white pick-up truck.
On April 30, 2018, A K-9 searched the area around Johnson and Merrick's trailer and found multiple traces of decomposing human remains in the trailer, in a nearby shed where there were garbage bags and a baseball bat, and in the front and passenger-side seats in a truck parked at the residence, according to the charges.
On July 13, 2018, investigators met with a witness who told them Merrick had called and asked to talk. When the witness met Merrick at his trailer, Merrick allegedly started bawling and said, "I didn't mean to hurt her," speaking of Beth Johnson. Merrick also allegedly said he hit her too hard and he killed her.
Merrick allegedly told the witness Johnson was in the trunk of her vehicle.
Investigators obtained bank records from Johnson's debit card, and there were transactions from January 2017, according to the complaint. On Jan. 20, 2017, Merrick allegedly signed for a receipt using Johnson's credit card at Paul Busch Auto Center in Wabasha, Minnesota, and another at Hardware Hank's in Wabasha, where he allegedly bought a sledgehammer, large trash bags and Formula 409 cleaner.
According to investigators, Merrick's signature at the Buffalo County Jail appeared similar to the signature on the receipts signed in Wabasha using Johnson's debit card and the signature on Johnson's caretaker time sheet.
This investigation is being led by the Wisconsin Depart of Justice Division of Criminal Investigation. The Minnesota Bureau of Criminal Apprehension led coordination of the arrest and drafting of a search warrant. The investigation is also led by the Buffalo County Sheriff's Office, with assistance from the Olmsted County Sheriff's Office, Southeast Minnesota Violent Crime Enforcement Team, Blaine Police Department, Anoka County Sheriff's Office and Anoka Hennepin Narcotics and Violent Crime Task Force. The case is being prosecuted by the Buffalo County District Attorney's Office with assistance from the Department of Justice Criminal Litigation Unit Assistant Attorney General Annie Jay. The Buffalo County District Attorney's Office is providing victim services.