Back in January when I thought about a new year full of experiences, this isn't exactly what I was expecting. I envisioned my youngest child graduating from high school, parading across the stage while her dad and I cheered for her even though the administration said not to. I imagined adventures of summertime fun — the backyard bonfires, barbecues and outdoor excursions we all cherish. I imagined being an empty nester as my children went their separate ways, leaving JC and I to explore the new territory of being "just a couple" once more. 
Instead, I ended up comforting and consoling a hard-working daughter as she entered the end of her senior year via distance learning. To make things fun, she hung a sign on her door that read, "PSH" for "Paige Senior High", making sure to flip it between "in session" and "out of session" as she completed classes companionless. To our amusement, she added another sign requiring ID to enter. I didn't anticipate working from home through a pandemic, though at least I maintained my job half-time while so many completely lost theirs. I don't mind that experience so much—at least we're saving gas money and commute time (and I can fix a cup of coffee whenever I want!).
The new experience that really caught me off guard this year, however, was admitting my husband to the hospital so he could fight for his life nearly three weeks back. Just a couple days ago, JC moved out of the ICU and into a COVID-19 wing. At least he's not sharing a room with the ventilator anymore. Hearing how my strong, funny husband, whom our kids called Popeye, struggled to breathe and felt like he was drowning, shook me. He seemed powerful — impenetrable — working out, always fixing and doing. Always determined and solid for me and our kids. Now he coughed and gasped for breath, unable to function as the man I knew.
Or at least that's what I heard. We left him at the doors of the emergency room, and I haven't seen him since.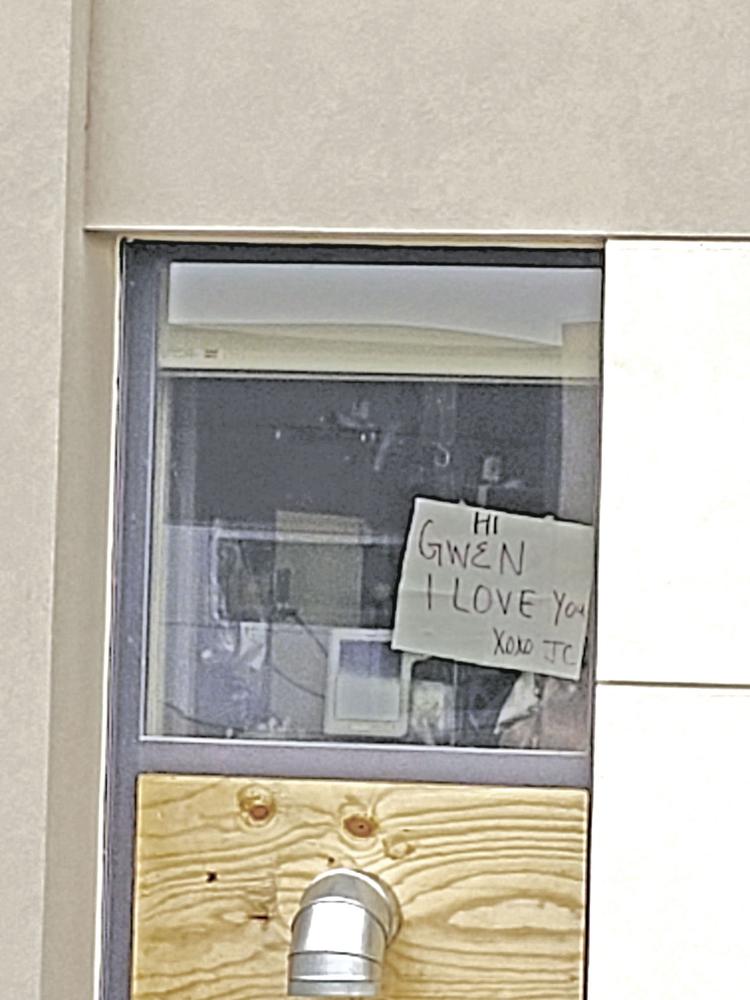 The thought of bolting and breaking through hospital security crossed my mind when they told me I wouldn't be able to stay at his side. I had promised we would get through anything together. I promised. But COVID-19 and the quarantine that locked me out of his ICU room had other ideas as tube upon tube was forced into his body. As oxygen flooded his nose. As a blood clot formed and was treated. As experimental drugs were piped into his veins … I heard about it over the phone from nurses and doctors. I heard it via voicemails. I read about it in text messages.
Even now, after his move to the COVID-19 ward, I'm not allowed in. The best I could do for him was gather family and friends to stand on the rooftop of the parking ramp outside his room as a compassionate nurse went out of her way to bring him to the window. At least we could wave at each other.
People have told me I'm handling this with grace and dignity, that I'm upbeat. Don't let it fool you. I lean on my friends and family heavily, taking them up on offers of prayer and food. I worry my nonprofit employer, Feed My Starving Children, will encounter more harsh decisions through these strange times of tightening donations, continuous expenses and general uncertainty. I feel lucky I am in America where medical equipment is available, the doctors and nurses are smart and opportunity is available. I am grateful JC can now sit in a chair a few hours daily, stand up with physical therapist support, and call me from his cellphone. I'm grateful my sons have learned to say I love you and mean it. Tomorrow is not certain, and the new experiences around the corner may not be exactly what you anticipated, but they're yours to live. Yours to claim. Yours to own, and your story to tell.
Gwendolyn Desens-Cowle lives in Anoka. This piece is part of a series in partnership with the Anoka County Historical Society documenting aspects of the COVID-19 pandemic for future generations.