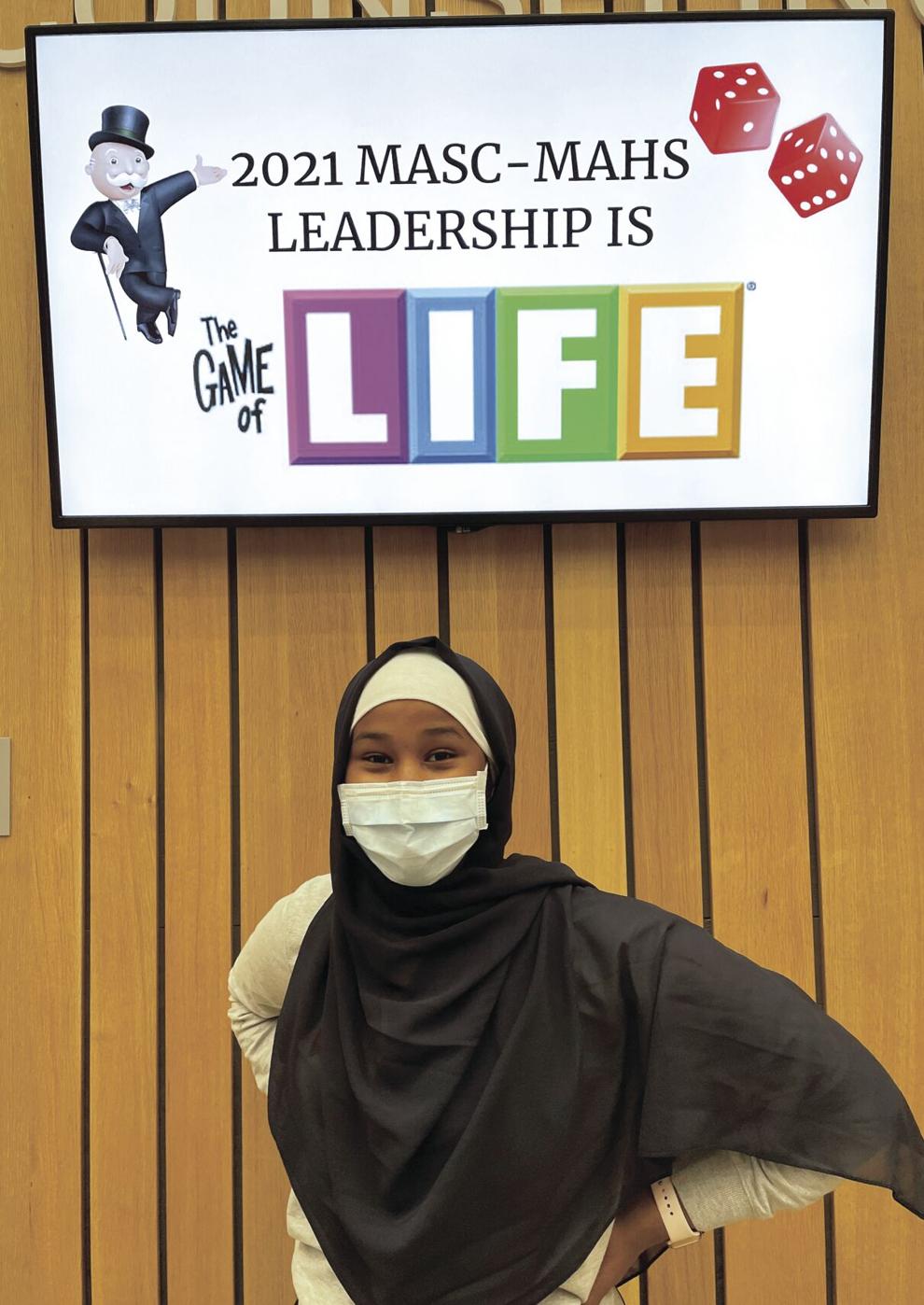 Fridley High School junior and student leader Faisa Yusuf has been elected to serve on the Eastern Division of Student Councils Officer Board.
Yusuf was elected during the Minnesota Association of Student Councils/Minnesota Association of Honor Societies Student Leadership Convention April 18 at Sartell High School. She represented the Fridley High School Council at the event, connected and networked with peers, and shared ideas with students from across the state. As a member of the Eastern Division Board, Yusuf will co-lead the planning and development of the 2021-22 student leadership conferences.
To Yusuf, being a part of Fridley's Student Council means representing the best interests of the school's students, as well as helping contribute to positive experiences.
"It's all about building up the school community," she said. "And it's important to me to help provide a space where everyone feels included and everyone can bring ideas to the table."
According to Yusuf, she left the conference feeling motivated and excited for next school year.
"It was inspiring to meet with other student leaders and see what they are doing at their schools," she said. "It put a pep in my step, and I'm excited to set new goals for next year and achieve them."
Yusuf has served as a council member since sixth grade at Fridley Middle School and said one of her main goals is to increase the partnership and presence of the high school's council at the middle school.
"We want to build upon our partnership and help cultivate student leaders," she said. "By the time they come into high school, they've already developed strong skills which will make our councils even more successful."
Offering words of advice, Yusuf stressed the importance of students getting involved in their school community. "We're always welcoming new members and new ideas," she said. "You just have to take the first step and join the council. We all have a voice inside us that can initiate positive change."