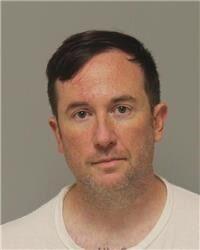 Former Anoka Middle School for the Arts teacher Jefferson Fietek was given 30 years in prison for criminal sexual conduct against minors.
Fietek, 48, of Malden, Massachusetts, pleaded guilty to three of 10 counts of criminal sexual conduct Aug. 19. The other seven counts were dismissed. He was sentenced Nov. 17 to 30 years in prison, with credit for 66 days served. Thirty years is the statutory maximum for first-degree criminal sexual conduct. Fietek will also register as a predatory offender.
While he pleaded guilty to only three of 10 charges, the plea deal included Fietek admitting he committed unlawful sexual acts against two other victims, who were juvenile teenagers at the time, for a total of five victims who came forward. In his plea, Fietek admitted to performing oral sex on victims.
"It is horrible that Fietek took the innocence of young boys for his own pleasure," Anoka County Attorney Tony Palumbo said in a statement. "Although a 30-year prison sentence will not return that innocence, today is an important step in the healing of those hurt by the defendant."
Fietek worked at the school (formerly Fred Moore Middle School) 2005-2019 and was known as an LGBTQ+ advocate. He began working at Emerson College in Boston in 2019.
According to the criminal complaint, Fietek sexually assaulted victims he met through the middle school, on a dating app or through the Youth Arts Initiative, which he helped found.
Fietek was charged in July 2020 after four former students and children's theater group members accused him of sexually assaulting them over the course of a decade. A fifth victim came forward later, according to an amended criminal complaint from Sept. 11, 2020.
Many of the victims' parents were familiar with Fietek, some even befriending him. Many reported they knew their kids were with Fietek, but they assumed other theater kids were with them, the charges say.
One victim's parents told police they were comfortable with Fietek spending time with their son outside of school because Fietek was "a genuine teacher and ... more of like a family friend than anything," charges say.
The victims reported Fietek sexually abusing them in several locations, including the middle school, parks and Fietek's residence.
One victim told police, "I wanted to do whatever it was that I could to make him happy," according to the complaint.
Another victim described Fietek as a "father figure" to many of the male theater students.
One victim told law enforcement he didn't report the abuse when it was occurring in 2013-2014 because he didn't think anyone would believe him due to Fietek's reputation as an activist.
Many of the victims recalled Fietek telling them they shouldn't say anything about the sexual abuse encounters, charges say.
The Anoka-Hennepin School District told ABC Newspapers that the district received and looked into three complaints against Fietek while he was employed with the district, but none resulted in discipline. A spokesperson said that if the district received an allegation of criminal sexual conduct it would contact law enforcement and the Minnesota Department of Education.