The Heart of the City Music Factory in Anoka presents a concert by Darnell Davis & and The Remnant Friday, July 12.
Davis, a nationally known gospel performer, songwriter and producer signed to RCA Inspiration, is also a Grammy nominee and Stellar Award winner from Minneapolis.
He founded The Remnant in 2004, and the gospel ensemble has put out several albums and has performed traditional songs as well as contemporary praise and worship music and jazz-infused instrumental. The name "Remnant" comes from the Bible verse Jeremiah 23:3.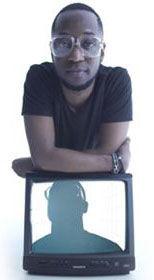 In 2014 Darnell Davis & The Remnant released their fourth album, which earned a 2014 Dove Award nomination in the Traditional Gospel Album category, as well as a 2015 Stellar Award nomination in the category of Contemporary Choir of the Year.
The July 12 concert is 8-10 p.m. at the Heart of the City Music Factory, 2665 Fourth Avenue, Anoka. The venue is located on the second floor of a non-handicap accessible building, and there are stairs to climb. Beverages and snacks will be available to purchase during the concert.
Tickets are $20 in advance and $25 at the door. Tickets are available online at bit.Ly/2Fjw2Ta.