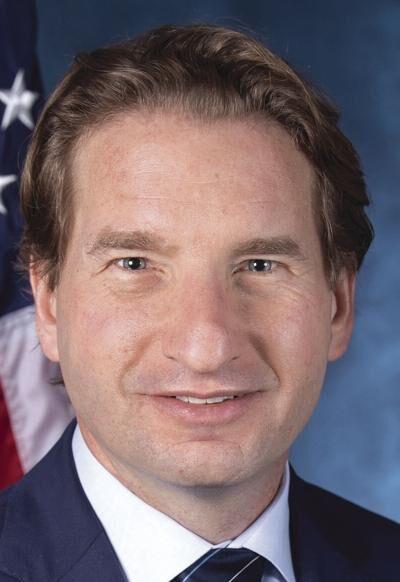 Dean Phillips, the U.S. representative for Minnesota's 3rd Congressional District, has called for the immediate removal of President Donald Trump the day after a violent mob of the president's supporters stormed the U.S. Capitol.
"No more lies. No more pardons. No more destruction. No more enabling. No more sedition. No more tolerance. The President must be removed immediately. History will judge every one of us in a position to end this nightmare. I ask like-minded colleagues to stay in DC and help do so," the congressman said Jan. 7 in a tweet.
Congress confirmed Joe Biden as the presidential election winner in the early morning hours after the mob disrupted the counting of the Electoral College results.
"Just hours after the insurrection, we're back in the Capitol to resume our solemn duty of counting electors & affirming the election of Joe Biden. May today's horrors be the dusk of the darkest chapter of our lifetimes, & may tomorrow's dawn inspire a new era of American repair," Phillips tweeted after lawmakers reconvened to continue with the certification of votes.
On Jan. 6, in a series of tweets, Phillips, described what he was seeing as the pro-Trump mob invaded the halls of Congress.
"Our Capitol has been breeched and I do not recognize what I see transpiring before us in our temple of democracy. Take heed, my fellow Americans, of our founders worst nightmare and the people enabling it," he shared at 1:21 p.m., following up with a tweet 17 minutes later that read: "They've asked us to take cover on the House floor and get our gas masks ready. This is insane."
According to Washington D.C. Police, four people died during the riot, including one woman who was shot by a police officer inside the Capitol, while another woman and two men died from medical emergencies.
Phillips has called for a full investigation into what he said was a security failure at the Capitol.
"I am grateful to the extraordinary men and women of the Capitol Police, particularly those who did their very best yesterday to protect the Capitol and those of us inside," Phillips said in a statement. "Being outnumbered, ill-equipped, and unprepared is not the fault of officers, rather the responsibility of their superiors. Yesterday's security failure was preventable, inexcusable, and requires a full investigation and the immediate termination of those responsible. Never again, under any circumstance or for any reason, can the United States Capitol be breached, defaced, and lives inside put at risk."