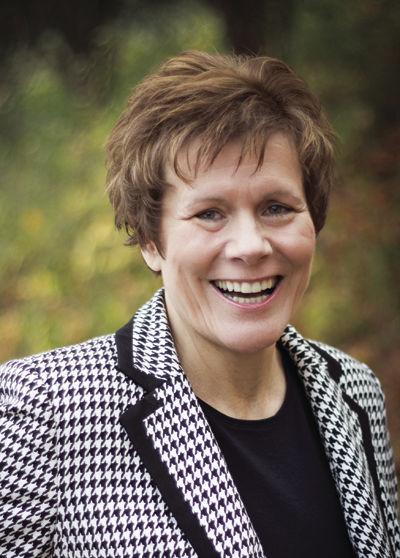 Elder financial abuse on any scale can easily leave older adults and their families financially and emotionally devastated.
We define elder financial abuse as a misappropriation of financial resources or abusive use of financial control in the context of a relationship where there is an expectation of trust, causing harm to an older person.
As we get older, we're specifically targeted for a number of reasons: we often have more assets and/or excellent credit; people aged 50-plus tend to be more trusting than their younger counterparts; there is the reality of a possible cognitive impairment, etc.
These crimes affect the older adults in our communities every day. Yet just one in 44 elder financial abuse cases are even reported, according to the National Adult Protective Services Association. One estimate suggests our older adults lose as much as $36.5 billion a year to financial abuse. But assessments like that are "grossly underestimated," according to a 2016 study by New York's Office of Children and Family Services.
We are only seeing the tip of the iceberg when it comes to the actual devastation this criminal industry is causing; the body of it is being buried under the silence of unreported incidents.
So why is it the vast majority of these cases going unreported?
1. The perpetrator is a family member or trusted caregiver.
The reality is almost 60 percent of these cases involve an older adult being taken advantage of by a family member or friend. In other words, the perpetrator already has the older adult's trust and can easily manipulate their finances. When the abuse of financial power finally comes to light there, choosing to press charges or pursue any sort of litigation against a family member can become an impossible decision for many older adults.
These perpetrators are usually people who have provided some form of assistance or caregiving over the months or years. They may be perfectly nice, agreeable people to be around. They can very convincingly argue they are owed compensation for their aid, while the truth is they have abused that position of support and trust for personal financial gain. Even in the face of that betrayal, reporting or pursuing action against a crime committed by a loved one is a truly heartbreaking decision.
2. Victims don't know it's happening until the damage is done.
Elder financial abuse often takes place over the course of months or years. It can be a slow, steady process of siphoning off small, seemingly unnoticeable amounts at a time. This can be through loans, bank withdrawals, credit card payments, etc. Whether it is a stranger or trusted source, the perpetrator knows what they're doing. They don't ask for or take enough at one time to warrant suspicious activity alerts in financial institutions or other family members/friends. It's premeditated and measured. By the time the abuse has been discovered, there can very little chance of reversing the financial damage done, even if a case is reported and pursued.
3. Victims feel shame.
As with many acts of abuse, there can be a great deal of shame surrounding the victim. When older adults are taken advantage of, they may worry relatives will feel the victims cannot take care of their own financial affairs anymore, after falling victim to fraud. The reality of many scams and financial abuses is that there's often an illusion of consent on the part of the victim, but it's propped up by manipulation, deception or blatant misinformation. Nevertheless, older adults may fear they will be seen as mentally unfit for allowing themselves to be exploited. They worry this will ultimately lead to a loss of independence in some capacity.
4. Victims don't know where to report incidents to.
In the wake of a financial violation, beginning to look for resources can be an overwhelming experience. It's tough to know which outlets to turn to and make sure your voice is being heard.
But reporting these crimes is crucial, even if the victim doesn't have a chance to recover the stolen money.
If you think you or a loved one is a victim of elder financial abuse these are some great places to report to and find help:
• elderjusticemn.org/our-services
Currently, the majority of statistics surrounding elder financial abuse are only estimates, which is why reporting these cases is imperative to breaking the cycle. We need a more accurate reflection of the damage these crimes cause in order to enact the changes needed. We need our legislation and policies to be proactive, rather than reactive – meaning a focus on prevention and intervention rather than restitution and punitive measures. We need to call upon financial institutions to train employees to spot the warning signs of financial exploitation in older adults.
Changes like these are only ever possible after victims step forward with their stories and make the problem known to our society at large. Only then can we begin to take the necessary steps toward preventing this unrelenting experience from happening to others.
Deb Taylor is the CEO of Senior Community Services and its Reimagine Aging Institute, a Minnesota nonprofit that helps older adults and caregivers navigate aging to maintain independence and quality of life. Learn more at seniorcommunity.org.