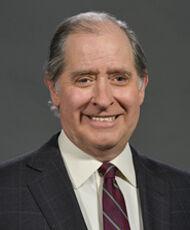 This month, the Metropolitan Council took an important step that builds on the community engagement around transit safety we've been doing in partnership with the Citizens League over the past year.
We established a Metro Transit Police Work Group. This group of Met Council members will use the next six months to:
• Digest the findings from the Citizens League.
• Recommend measures to increase safety and security on our transit system.
• Prioritize discussion of safety issues at our public Committee of the Whole meetings.
On Aug. 4, we heard the initial findings from the Citizens League engagement ahead of a full report from the team this month. Early signs point to support for more people on our transit vehicles and throughout the system to provide customer support and help deescalate conflict and solve problems.
This feedback aligns well with what we've been hearing from customers and frontline employees, including operators and maintenance staff. In response, we announced an expansion of our investment in community service officers. These additional people on our system will both help solve problems and address concerns and questions our customers have. We hope this creates the right balance between having someone who can proactively address situations and having a police officer who could be perceived as intimidating to some riders.
Specific feedback helps us move forward with clarity
Participants in the survey also told us that attention to some basic considerations will help improve their feelings of safety:
• Additional lighting at stations and stops.
• Clean and well-maintained vehicles, stations and stops.
• Emergency call buttons.
• Enforcing smoking rules and other rider expectations.
• On-time reliability for buses and trains.
This feedback helps get us to a level of specificity that we can act on.
We still have some work to do to address safety concerns among our youth and the significant segment of participants who don't feel safe when our transit police are present on vehicles. In the work group, our council members will discuss these considerations, as well as how we can provide information about our priorities and performance related to policing on our transit system.
Police Work Group will meet twice monthly
The Police Work Group will meet twice a month on Friday mornings. We encourage you to follow the discussion both here and when recommendations come to the full Committee of the Whole meetings.
The safety of our customers and employees is our top priority. As we emerge from the pandemic and begin to serve more customers in the coming months, we're committed to addressing these concerns and continuing this conversation.
We want to thank you for all the important information each of you have shared with the Citizens League and Twin Cities Innovation Alliance engagement team. Without your honest and unvarnished experiences, we could not move forward with clarity. We also know that we've begun an important conversation with this engagement work — and that conversation should continue. We plan to engage more regularly with our customers, business partners and neighbors to make sure we're meeting expectations for a transit system we all have confidence in.
Charlie Zelle is chair of the Metropolitan Council.