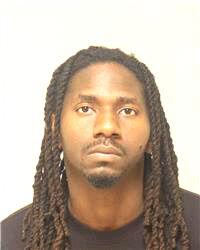 A 24-year-old Blaine man is charged with being a party to murder following an assault in Hudson, Wisconsin, that left one man dead and two severely wounded.
William Cordell Davidson Jr. faces one felony count of first-degree intentional homicide as a party to a crime, one felony count of attempted first-degree intentional homicide as a party to a crime, one misdemeanor count of battery and one misdemeanor count of disorderly conduct.
The victim who died has been identified as 26-year-old Cain Solheim of New Brighton.
At 1:05 a.m. Dec. 6 Hudson police responded to reports of two stabbing victims near the intersection of First and Walnut streets. The victims, including Solheim, were transported to Regions Hospital in St. Paul, where Solheim died of his injuries, according to the criminal complaint.
The Ramsey County medical examiner determined Solheim died of blood loss from three stab wounds to his right side, two of which pierced his lung. The manner of death was listed as homicide.
During later interviews victims told officers they got into a fight after leaving Dick's Bar, according to the complaint. One victim spoke with a woman he knew who attended Columbia Heights High School. The woman was allegedly with the suspects and purportedly drove the minivan in which the suspects fled after the incident. As two of the victims were leaving the bar, one bumped into one of the suspects accidentally, then apologized, according to the complaint.
Multiple suspects allegedly followed two victims as they left the bar, and a fight broke out. A victim told police the fight subsided but then the suspects began to "run their mouths" and one went to a van and got a knife, according to the charges.
Then friends of the victims arrived, including Solheim, and the fight escalated, the charges say. One victim claimed to see a suspect stab Solheim twice with a 4-inch knife, according to the complaint.
The fight allegedly broke up after bystanders intervened, and the suspects reportedly left in a van. One of the victims told police he stepped in front of the van to get the license plate number as it drove away.
The plate number led police to a Blaine apartment complex. Police executed a search warrant of the apartment, which is in the 1100 block of Paul Parkway Northeast, and arrested Davidson and a woman. The woman was later released.
Two victims positively identified Davidson as one of the attackers, according to the complaint.
Davidson remains in custody.
Paige Kieffer and Jonathan Young contributed to this report.