Anne Emerson knows how dangerous opioids can be. They killed her fiancé and his brother.
Emerson, an Anoka resident, still has nightmares and flashbacks to the early morning hours of Nov. 28, 2017. That's when Ryan Anderson, her fiancé, overdosed on fentanyl, a synthetic opioid more potent than heroin. He died in the hospital five days later.
A friend who was with Anderson when he "shot up" with the drugs took him to a north Minneapolis home, where Emerson and Anderson then lived, and called her to come outside. Anderson was passed out in the passenger seat.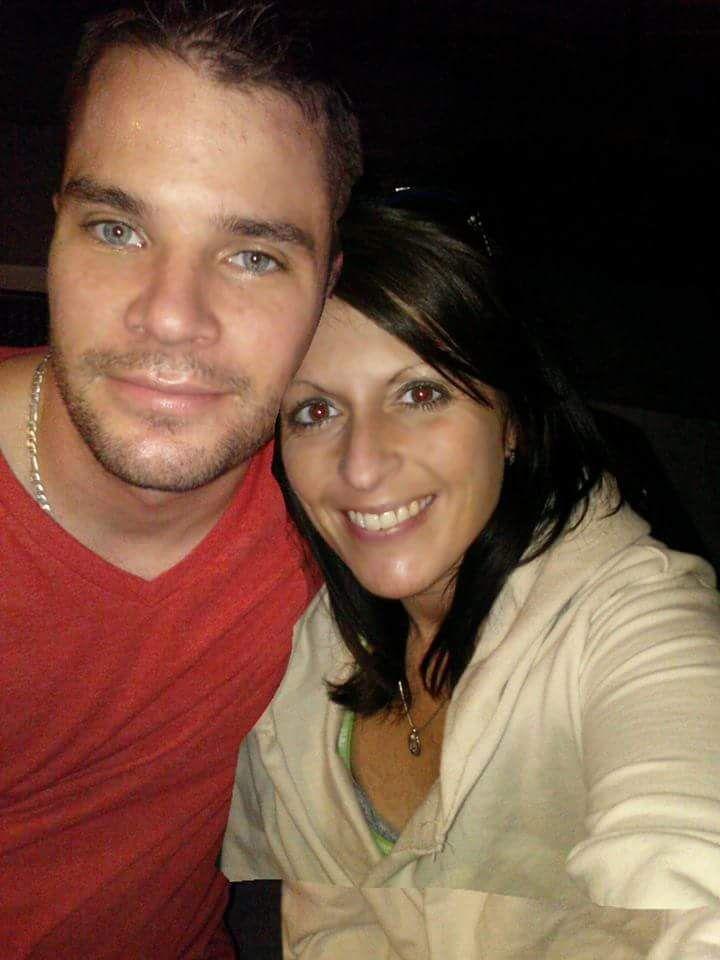 "The minute I walked out and seen him in the passenger seat, I knew immediately he was overdosing," Emerson said. "I've been through six or seven of them with him. I know what they look like, and immediately I called for 911."
Believing he'd overdosed on heroin, Emerson began CPR and administered a dose of Narcan, a fast-acting opioid antidote.
"There was no reaction to it whatsoever," Emerson said. "So it kind of told me he's either that far gone or it's something other than heroin, because usually in the past one dose of Narcan has been just fine."
Soon paramedics arrived and took Anderson to North Memorial Hospital, where he went into cardiac arrest and was put on a ventilator.
"I think I sat in the ER waiting room by myself for about four hours, waiting for them to come out and tell me anything at all," Emerson said.
A few days later, on Dec. 3, 2017, Anderson was taken off life support. He was 34.
A baggie Emerson found in Anderson's pants pocket later tested positive for fentanyl, which is sometimes mixed with heroin by drug suppliers. Emerson doesn't believe Anderson knew he was taking fentanyl.
According to Emerson, Anderson's struggles with addiction began in his teens with prescription drugs and more.
"It started with OxyContin, weed, alcohol, and then eventually the OxyContin was too expensive to get, so it led to heroin," she said.
Over the years, Anderson was in and out of jail, she said.
The pair's romance began in 2012 when they met through Facebook.
"He was sober when I met him," Emerson said. "He was in a halfway house on work release from prison."
Within a few months, Anderson relapsed on methamphetamine, and it led back to heroin, Emerson said.
Anderson's brother, Eric, died from an overdose in October 2013, and Emerson believes the pain sometimes drove Anderson to more drug use. She said he also struggled with anxiety and depression and abusing Xanax.
Over the next several years, Anderson and Emerson moved around Anoka County together, and Anderson continued to struggle with drug use. Although it took a toll on their relationship, they stood by each other.
"I've got a history of addiction as well, so we were bound and determined not to let addiction tear us apart," Emerson said.
She described Anderson as "a very outgoing, loving, compassionate person" with a sense of humor.
"He lit up the room wherever he went," she said. "He left a lot of hurt in people's lives when he died."
It left a gaping hole in Emerson's life.
"When your significant other dies, everything changes in life," she said. "I mean everything from the way you grocery shop to the way you sleep, your daily routine. ... Then I think of his parents, and ... they lost both their children, and it makes my pain feel so small."
Sometimes Emerson feels angry at Anderson, and sometimes she feels guilty, wondering if she could've done more to help him stay clean. She second-guesses whether he should have been taken off life support.
Emerson uses the pain to remind herself why she needs to stay clean, and she's become active in advocacy, traveling to Washington, D.C., twice in the last year to seek change.
She's been involved in Narcan trainings because she thinks more people should be educated on its use. She also supports needle exchange locations to prevent diseases from spreading and to keep dirty needles off the streets. People with addictions need to be able to access treatment more quickly and easily as well, she said, including prescriptions to Suboxone and methadone, which are used to treat recovering opioid addicts.
She sees education as another key to combating the opioid epidemic.
"Educating our kids on the dangers of drugs in school, more than just the few weeks of D.A.R.E. they get in sixth grade, will help detour them from turning to drugs," she said.
Emerson also wants the community to start seeing the human faces behind the problem.
"I think one of the things that bothers me the most is hearing people say, 'Oh, they're just a bunch of junkies,'" she said. "Yes, we make the first choice to use, but once that drug is in your body and it changes the chemicals in your brain, that's when it becomes a disease. ... Look at it as they're a person, they're human, and they just need help."
She wants people struggling with addiction, and the families of people struggling, to know there are resources for them.
"That's the one thing I've learned over the years. ... You don't have to be afraid to ask for help," she said.
Even though it's difficult to share Anderson's story, Emerson hopes it will help someone, and she wants others to join her in giving voices to the loved ones they've lost.
"I hope that sharing his story will save a life, that it'll reach somebody who's struggling, and some part of it will make them realize that it could happen to them," she said. "It's hard to talk about it, but … it makes me feel worse if I don't. It's my way of keeping his memory alive."
Emerson recommends those who are struggling with addiction contact the Steve Rummler Hope Network (steverummlerhopenetwork.org) or Lost Sheep Ministries (lostsheepministriesmn.org).