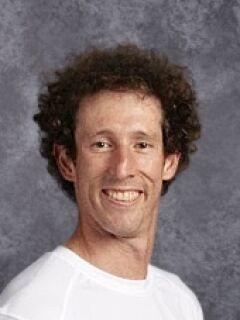 Nine teachers from across the state have been named finalists in the 2021 Minnesota Teacher of the Year program.
Todd Hunter, a 10th- through 12th-grade science teacher at Anoka High School, is one of those finalists.
An independent selection panel of 24 leaders in the areas of education, business, government and nonprofits selected the finalists from a group of 25 semifinalists. There were 75 Teacher of the Year candidates for this program year.
Because of safety precautions related to the COVID-19 pandemic, the previously scheduled May 2 Minnesota Teacher of the Year banquet will take place later this year. More details will be announced soon.
The selection panel is tentatively scheduled to meet in June to conduct individual interviews with each of the nine finalists and to cast votes for the 2021 Minnesota Teacher of the Year.
The 2020 Minnesota Teacher of the Year, Qorsho Hassan, will announce this year's honoree at the 2021 event.
Education Minnesota, the statewide educators union, organizes and underwrites the Teacher of the Year program. Candidates include prekindergarten through 12th-grade teachers, early childhood family education teachers and adult basic education teachers from public or private schools.