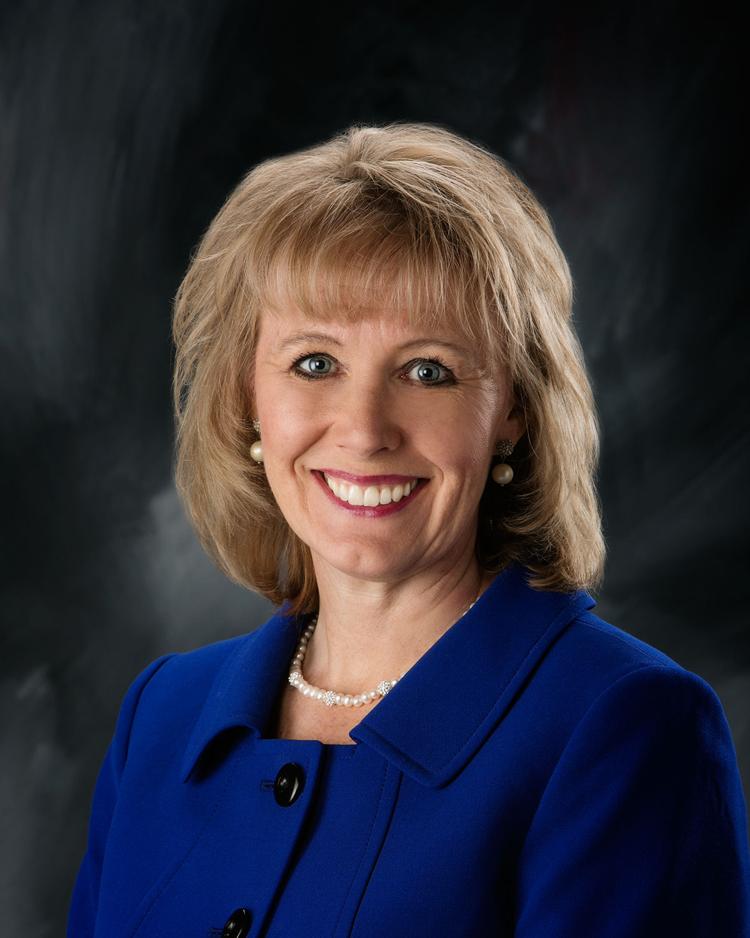 The Anoka County Board failed to agree on hiring a new county administrator or the process for doing so March 26.
Current administrator Jerry Soma plans to retire May 1 following a career with Anoka County spanning more than 52 years. He's been county administrator since 2011.
The board considered two resolutions – one to conduct an internal hiring process and the other to appoint Board Chair Rhonda Sivarajah as the new administrator effective May 2.
Both resolutions failed.
The board rejected the internal process in a 4-2 vote, with only Commissioners Mike Gamache and Mandy Meisner in favor of the process outlined in the resolution.
The board deadlocked in a 3-3 vote to appoint Sivarajah administrator. Commissioners Julie Braastad, Scott Schulte and Robyn West voted to appoint, while Commissioner Matt Look joined Gamache and Meisner in dissent.
Then a motion by Look to tweak the original internal hiring proposal also went down on a 3-3 vote.
Sivarajah was attending a national workforce conference in Washington, D.C. and was not at the board meeting.
Had Sivarajah been named county administrator, she would have had to resign her County Board seat – her current term expires Dec. 31, 2020 – and a special election would have taken place in her district, which includes Centerville, Circle Pines, Columbus, Lexington, Lino Lakes and part of Blaine.
Back and forth
Meisner, the board's newest member, put forward the original resolution to establish an internal search process. It called for a 30-day job posting, after which the board would pick two candidates to interview before selecting a new county administrator. Meisner said she would prefer a national search but would compromise on an internal job posting.
Look supported an internal hiring process, rather than an external process, which he described as a "circus," but he didn't like the language that required interviews with at least two candidates.
He proposed a "friendly amendment" to drop the specific number, but Meisner declined to accept it.
According to County Attorney Tony Palumbo, if there was only one candidate, the resolution would go back to the board.
Gamache also backed the internal hiring proposal, calling it an opportunity for "people to apply for the job and see who rises to the top."
But with Look voting no, the resolution failed 4-2.
The next step was a resolution to appoint Sivarajah the new county administrator.
According to the resolution, Sivarajah has been part of Anoka County government since December 1990, hired initially as a financial worker in the human services division then promoted to supervisor, before her election to the County Board in the November 2002 election. She has chaired the board since January 2011.
"Rhonda Sivarajah has a wealth of experience, knowledge, skills and leadership qualities that would make her uniquely qualified for the position of county administrator," the resolution states.
In supporting the resolution Braastad, Schulte and West lauded Sivarajah's qualities, experience and leadership at the local, metro and state levels.
According to West, Sivarajah has integrity, honesty, strong moral values and principles, a wide variety of experience and the ability to interact with people at all levels.
When she was elected chair of the board, Sivarajah reached out to county employees to come up with ideas to make their jobs more productive, save money and make a difference, West said.
"Rhonda knows the history and culture of the county," she said.
When Braastad was elected to the board in 2013, she knew Soma would be retiring in a few years, so she kept her ears and eyes open to find someone internally who could succeed Soma and "serve us best," she said.
Sivarajah would be exceptional with a wealth of knowledge of policies and procedures, Braastad said.
"She would be productive sooner with no learning curve or training needed," she said. "Rhonda is the most qualified person for the job."
Gamache said wants to see a fair and open process.
"This is a very important hire," Gamache said. "We should take our time on this."
Although some have questioned the transparency of the board's hiring process, Look said the board was being transparent because the decision was being made "right here" at the board meeting.
Look said Sivarajah has a lot of leadership experience and the trust of her fellow board members, but he would not support appointing her March 26 because he agreed there should be an internal hiring process.
"I believe there is some high-quality talent among county employees to fill the role," he said.
According to Meisner, this is not about Sivarajah, who has been very welcoming since Meisner joined the board in January, nor is there anything legally wrong with the board making a direct appointment, but there is no job description with the direct appointment.
"We can do better by allowing county employees to apply for the job," Meisner said. "This appointment is too important to be by invitation only."
Schulte said in his 19 years of elective office (he served on the Coon Rapids City Council before his election to the County Board) he has worked with many elected officials and Sivarajah stands out.
"She is incredible with an iron-trap mind," Schulte said.
He said the county would be "getting the best."
The resolution to appoint Sivarajah failed 3-3.
That prompted Look to make a motion that would provide a 30-day internal job posting, after which the county administrator would select three, two or one candidates to be interviewed by the county board in a meeting that would be open to the public.
"But if this a 3-3 vote, I'm not sure where we are at," Look said.
It was.
Public calls for transparency, open process
While there was no public comment allowed at the packed County Board meeting, more than a dozen residents had the opportunity to speak for two minutes each at the end of the preceding Management Committee meeting, which was attended by the six county commissioners.
All the speakers were in favor of a hiring process that promoted transparency and an open process.
Mel Aanerud said the County Board had become more open and transparent in recent years, but the proposed action to appoint Sivarajah without any hiring process "concerned and disappointed" him.
The board needs to be as transparent as possible to really represent voters and taxpayers, said Gerald Etesse.
Gretchen Sabel, of the League of Women Voters ABC, presented a letter "supporting an open and fair process for the selection of a new county administrator," specifically backing the resolution to set up an internal job posting.
Not having a hiring process raises a lot of questions because it "shuts down other possibilities" of qualified employees applying for the position, said Jill Barnes.
According to Bill Erhart, appointing Sivarjah would create a lot of conflicts because the county administrator needs to be independent. Erhart strongly urged to the board to adopt a fair process.
Former Blaine City Council Member Karen Varian agreed the County Board legally did not have to open up the county administrator position, but said cities and other agencies do so and it's important to be transparent.
Kay McCulley said the best person for the job should be appointed county administrator.
Wes Volkenant told the board that in recent years other metro counties promoted county employees to the top position following a hiring process, internal or external, "coming up with the best person," while the Anoka-Hennepin School District conducted a national search for superintendent a few years ago.
By not having a search, there are no criteria, goals and expectations set for the person getting the job, Volkenant said.
The next County Board meeting is scheduled for Tuesday, April 9.