Five candidates are running for three seats on the Anoka-Hennepin School Board on Election Day, Nov. 7.
Seats are up for election in District 3, which comprises Champlin, southwestern Coon Rapids and Dayton; Subdistrict 4, which includes northern Andover, Ham Lake and Nowthen; and Subdistrict 6, made up of southern Andover and northern Coon Rapids.
Incumbent Bill Harvey, of Champlin, will run against Jessica Geisler, of Coon Rapids, for the District 3 seat.
District 4 Board Member William Fields did not file for re-election in order to spend more time with his family. Anna Dirkswager and Brian Herda, both of Andover, will vie for the District 4 seat.
Incumbent Jeff Simon, of Coon Rapids, is running unopposed for a second time. He was appointed to the board in 2012 and won the seat he currently occupies in 2013.
Members are elected to four-year terms.
ABC Newspapers asked candidates to share a little more about themselves and their vision for the Anoka-Hennepin School District.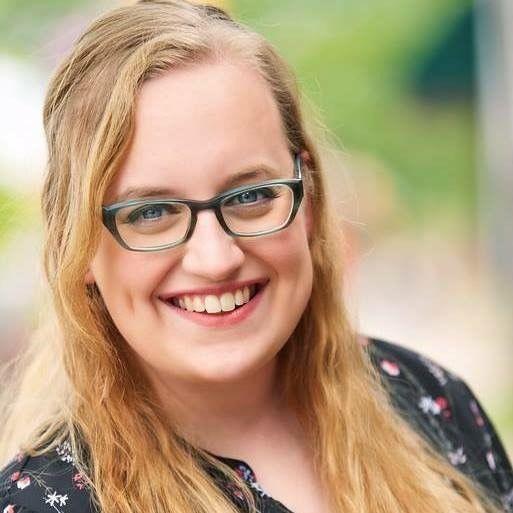 Family: Husband, Chris; daughter, Hailey (10)
Education: Answer not provided
Occupation: IT Consultant
Years lived in the Anoka-Hennepin School District: 27 – grew up in Andover and now live in Coon Rapids
Community involvement: Volunteering at daughter's school for several events throughout the year.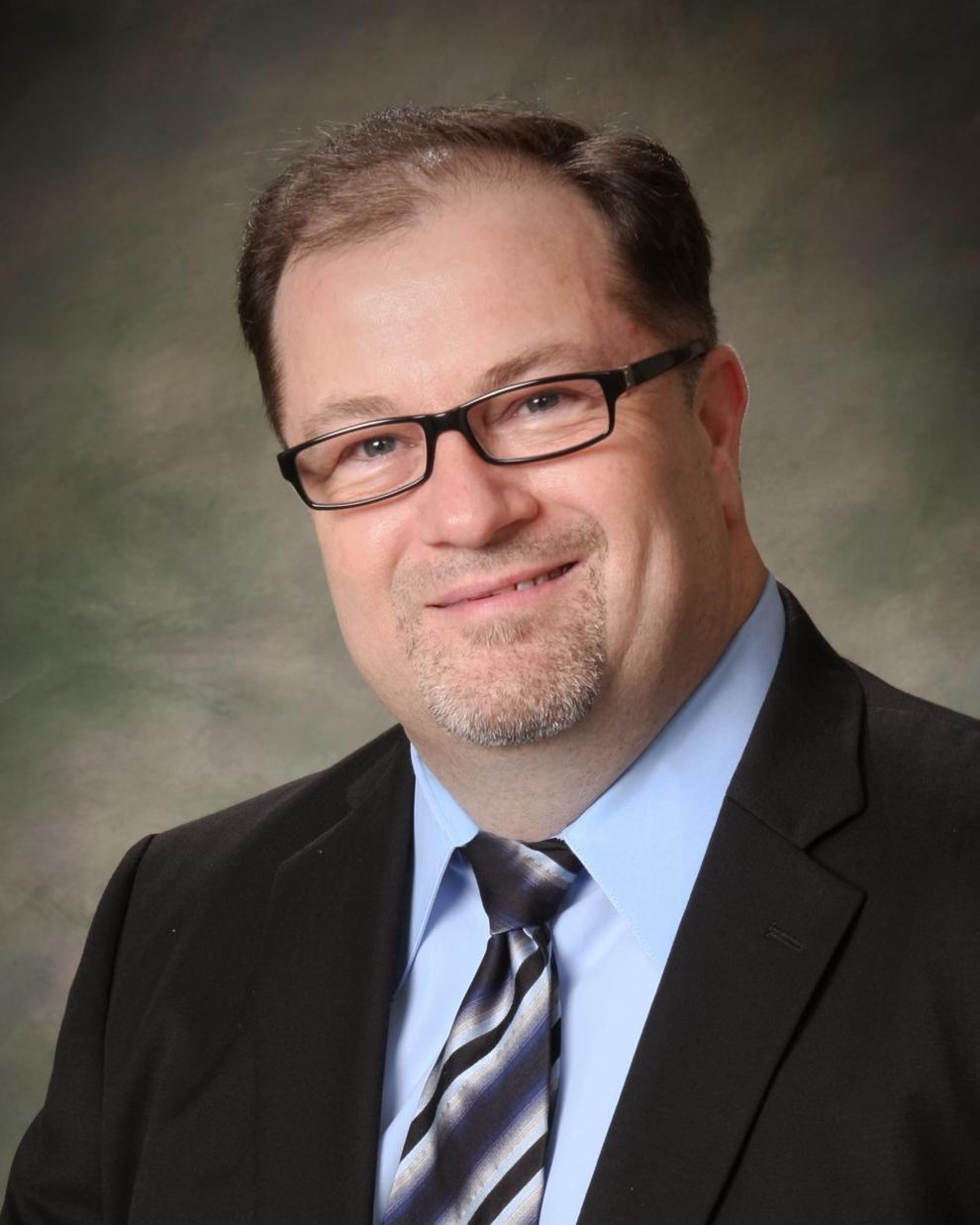 Family: Wife, Vicki; four children who attend, or have attended, Anoka-Hennepin
Education: B.S., Business Administration, MSU Mankato
Occupation: Project manager – Anton Group LLC
Years lived in the Anoka-Hennepin School District: 22
Community involvement: Anoka-Hennepin School Board 2013-current. Volunteer with the schools for many years reading to children, volunteering with the PTO and serving as a CDAA coach. Current vice president Champlin Park Vocal Music Association. Currently hold leadership roles on many other boards to support our schools and community.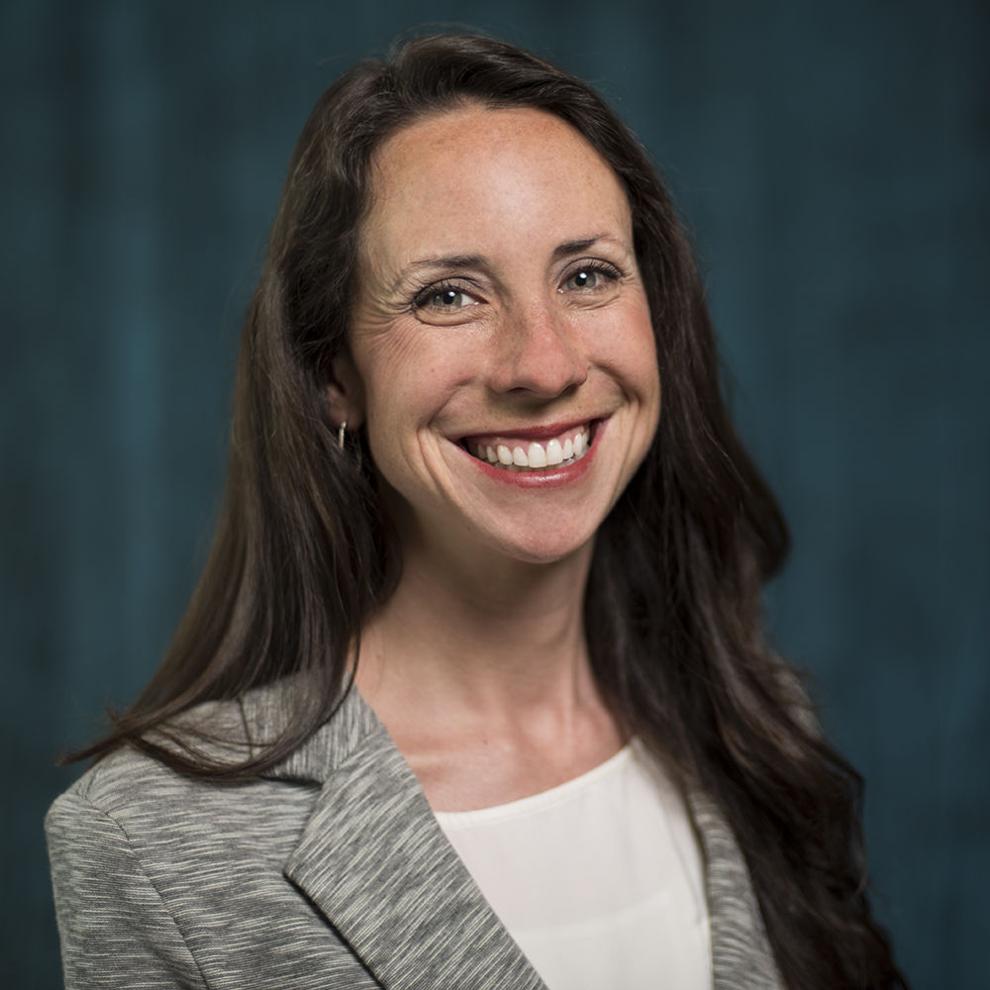 Family: Husband, Dave, and two daughters ages 5 and 2
Education: Bachelor's degree – environmental biology – Saint Mary's University, Winona, Minnesota. Master's degree – natural resource economics – University of Minnesota, Twin Cities.
Occupation: Program manager – The Great Plains Institute
Years lived in the Anoka-Hennepin School District: Eight
Community involvement: Open Space commissioner for Andover's Open Space Commission, Andover YMCA community member, neighborhood organizer, volunteer board member, The Minnesota Project (2012-2015), active pre-K parent at Golden Rule Preschool
Family: Married to Pam, sons Luke (22) and Joshua (19)
Education: B.A. degree in accounting (1991) from Bethel University; passed the CPA exam in 2008.
Occupation: Director, Ceded Reinsurance (Voya Financial)
Years lived in the Anoka-Hennepin School District: 21
Community involvement: Active in sons' school activities prior to their graduation; 20 years of volunteering for Andover youth sports. Currently, referee for the Twin Cities North Football League at Andover locations. Voluteer for Eagle Brook Church – Anoka campus.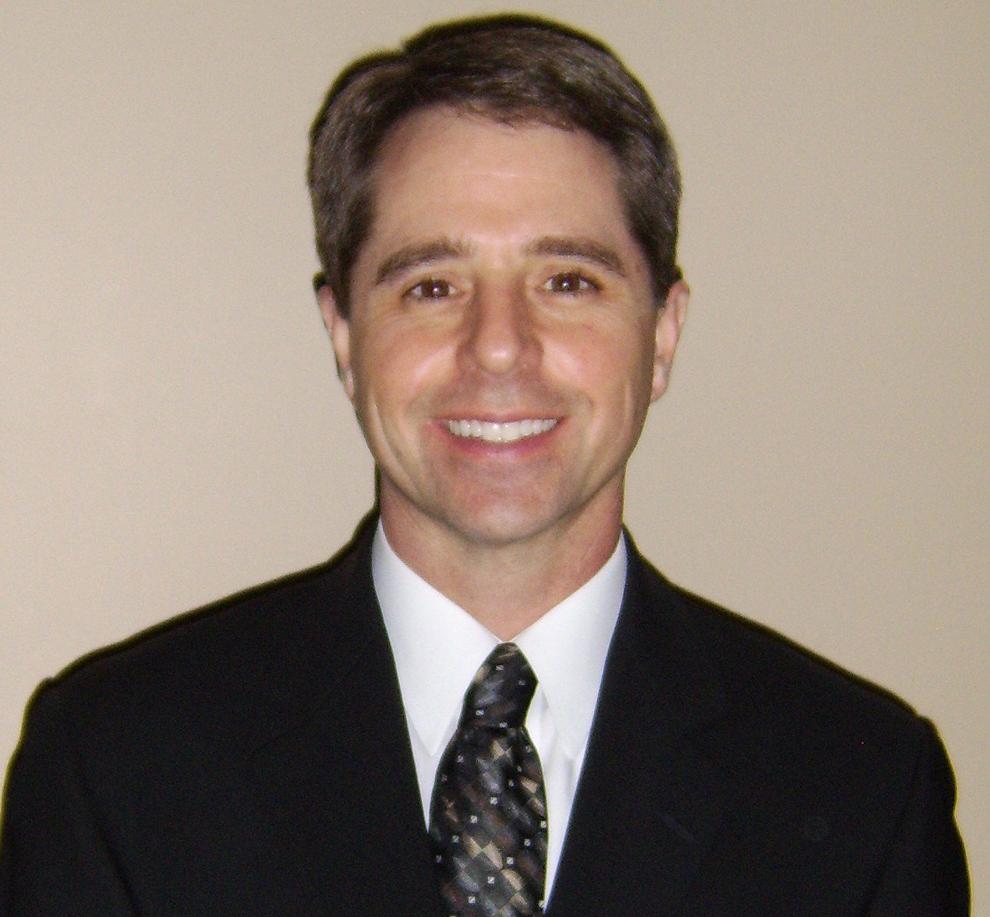 Family: Married to Simone, a Coon Rapids Middle School teacher. Two sons who attend Hoover Elementary and Coon Rapids Middle School.
Education: B.S. degree in business administration, masters education-counseling
Years lived in the Anoka-Hennepin School District: 18
Community involvement: Current: Anoka-Hennepin School Board, Northwest Suburban Integration School District Executive Powers Board. Past: Tee ball assistant coach, CRAA third-grade basketball coach, Hoover Elementary PTO volunteer, Anoka-Hennepin Future Focus Task Force, Coon Creek Watershed District Citizen Advisory Committee.
1. Why are you running for School Board?
GEISLER: I know the people. I grew up in the district and am bringing my children up in the district, so I am keenly aware of the changing demographic and the shift in our schools over the last even 15 years. We are encountering new and different problems and issues that have not had to have been addressed before, and we need to bring a fresh perspective to those issues and begin tackling them in new ways instead of just keeping with what has always been done. In my professional life, I am brought in to identify and address the unknowns for a company and to be able to help address those issues in a way that feeds the best interest of those at the heart of the issue, and I intend to bring that same eye to the School Board.
HARVEY: My goal is to continue all of the great work being done to support our community. I have been serving proudly and humbly. I would like to continue to "give back" to the communities that I serve. There are a lot of great things going on in the Anoka-Hennepin Schools, and I am very excited to continue serving. We consistently score above the state average in all areas, and we should be proud of that. We also feel that we can do better and strive for that every day. We graduate approximately 3,000 students each year (more than any other school district in Minnesota), and I am honored to attend each of the graduation commencement ceremonies to celebrate with our families. I humbly ask for your vote on Nov. 7 so that I can continue serving you. Thank you!
DIRKSWAGER: I am running to ensure that my kids and my communities' kids receive the very best education possible and that they are equipped for success in the future. My two young children will go to school in this district for the next 12-15 years. Strong public schools are the foundation for building healthy and successful individuals and communities, and I decided that the best way to guarantee this success was not to rely on someone else to make good decisions, but to do it myself.
HERDA: I would like to maintain the high quality of education that is currently provided by the Anoka-Hennepin School District. This will put our students in a good position, whether they go onto a four-year college, a post-secondary technical program or a trade. I'm also in support of the current school board position on the transgender issue; it is a pro-privacy policy where everyone's privacy is respected. With 28 years of experience in the accounting and finance fields, I will use those skills to help in maximizing taxpayer dollars.
SIMON: I believe in our school district, our community and want to serve on the School Board to help continue the progress our district has accomplished. That progress includes high school students earning college credit and students exceeding the state average in math, reading and science. It also includes our school district's positive culture, decisions based on data, using a strategic priorities process to invest in the needs of our district, continuing to be fiscally responsible for our taxpayers and continuous improvement in all that we do. Anoka-Hennepin's mission statement is to " ... effectively educate each of our students for success," and it's important to keep the students as the primary focus of every decision. I have done that through every decision and will continue if I am re-elected to the Anoka-Hennepin School Board.
2. What is Anoka-Hennepin's biggest strength and largest weakness?
GEISLER: Anoka-Hennepin's biggest strength is absolutely the size and growing diversity of its communities, and its largest challenge is meeting the current and emerging needs of those communities.
HARVEY: I am incredibly proud of our community and our schools. I have worked tirelessly to support the communities and schools that I serve. Student achievement is always a top priority of a school board member. We all need to work together to reach every child regardless of circumstance, to support their academic progress and their ability to be a productive member of society. I feel that a philosophy of "continuous improvement" in our schools is the right way to reach "all" children. School funding is always a challenge. One very important area of concern is the underfunding of special education at the state level that "shortchanges" Anoka-Hennepin Schools approximately $30 million per year. We are very proud of how fiscally responsible and respectful of our taxpayers we are in Anoka-Hennepin, but compared to other school districts, we are "property poor" and do not receive the same funding.
DIRKSWAGER: Anoka-Hennepin's greatest strength is its teachers and educators. I believe we have top-notch teachers and educators who are committed to academic success and truly care about our children succeeding both in and outside the classroom. Supporting the people who spend the better portion of each day with our kids working to ensure that they grow and learn in a safe and welcoming environment is a priority of mine. Our greatest weakness is our need to address the challenge of doing more with less while continuing to maintain our strong record of academic success. Issues such as large class sizes, crowded spaces, pressure from state testing standards, available funding, mental health resources and student safety are all issues that compromise a student's ability to achieve his/her maximum potential. These challenges are complex and inter-related, and the success of our students attending the Anoka-Hennepin schools will be directly linked to the board's ability to work on these complex challenges and make tough decisions.
HERDA: A strength within the school district is the magnet school program. This program allows a child to go to a school that emphasizes a certain academic subject. In addition, Anoka-Hennepin has a hard-working and dedicated staff. Weaknesses include the aging infrastructure of the schools, the over-crowding and outdated facilities. In addition, while the trends are going in an upward direction, the reading and math proficiencies are below the baseline averages. (Source: Anoka-Hennepin district scorecard)
SIMON: Anoka-Hennepin is blessed with exceptional individuals who passionately work for the success of each student. Teachers, building staff and administrators, and district office staff and leadership, are true experts, and I feel very fortunate as a parent and community member that they work in our school district. Anoka-Hennepin has very strong academics and vast options for our students to find their passions and reach their highest potential. The largest need in Anoka-Hennepin is reflected in this election's bond/levy questions regarding improvements to our facilities. Voters will decide on questions that focus on safety, space and upgrades to bring our facilities to current educational standards. Also, we always need to focus on continuous improvement and strive for increased academic achievement.
3. With voters also heading to the polls to decide on two refrendum questions, what are your opinions about the $249 million bond issue and 10-year $226.20 per pupil levy that are proposed? What do you think is necessary to make the district "Fit for the Future"?
GEISLER: Fit for the Future is a great start at addressing the concerns of student safety and security and planning for classroom size. All the planned projects within the Fit for the Future program will need careful stewardship by the board to ensure proper planned execution. The current plans to update building security, get rid of portable classrooms, build new schools in the fastest growing communities and planning for smaller class sizes will all benefit our district greatly for years to come.
HARVEY: A 32-member community task force has recommended updates to provide: safe and secure learning environments, space for growing student populations, maintaining quality schools and solutions for addressing class size. The district currently has 62 portable classrooms that are viewed to pose a safety and security risk. As a community member and taxpayer, I know that strong schools make for a better community and bolster property values. Anoka-Hennepin is a strong, fiscally responsible school district that respects its taxpayers and is a good steward of the resources. I support the referendum and feel that now is the right time to address these needs.
DIRKSWAGER: I am strongly in support of both questions on the referendum, and I believe that voting in favor of the levy is not only in the best interest of our kids, but ultimately, in the best interest of our communities. Removing the 62 portable classrooms in the interest of student safety, building additions at existing facilities and new schools in growing areas of the district to reduce crowding and large class sizes, and modernizing science and media centers to utilize the opportunities of 21st century technology are all critical if we truly value prioritizing our children's education. While I strongly support the levy, I am also committed to ensuring that funds are used in a transparent manner and that school board members are accountable and open about decisions made with taxpayer dollars.
HERDA: I'm in support of the bond and levy. (Interest rates for financing are currently at historically low rates.) I believe replacing the outdoor portable classrooms is a vital security concern. We can't have potential strangers blending into the student crowds and making their way into the school buildings.
SIMON: I am proud that the process that led to bringing the bond and levy questions forward to the voters was very inclusive of the Anoka-Hennepin community. A task force comprised of community representatives from every area of the district, along with district employees, worked over many months to formulate recommendations to make our district "Fit for the Future." I agree with their findings and believe that bringing these questions forward to the community is right. I also believe that if these questions are passed by our community, Anoka-Hennepin will be able to bring our facilities up to date, as well as create new space for student need, which will serve our community very well into the future.