St. Francis High School will tell a tale as old as time April 25-28 during their production of "Beauty and the Beast."
Based on the smash hit 1991 Disney film and dating back to a late 18th-century classic French fairy tale, "Beauty and the Beast" tells the story of Belle (Kyra Wagner), a beautiful and intelligent young woman who feels out of place in her provincial French village.
When her father Maurice (Lain Kortemeier) is imprisoned in a mysterious castle, Belle's attempt to rescue him leads to her capture by the Beast (Owen Luckow), a grisly and fearsome monster, who was long ago trapped in his gruesome form by an enchantress.
The only way for the Beast to become human once again is if he learns to love and be loved in return. There is a time limit, too: once a magical rose loses all its petals, hope will be lost, and he will remain a Beast forever.
The Beast's enchanted household watches anxiously as Belle and the Beast grow to understand and befriend one another. Their feelings grow ever deeper as the clock ticks and petals continue to fall off the enchanted rose.
"It's a classic tale that is old as time," said Director Glenn Morehouse Olson. "It's a classic love story full of magic and wonder, and families will love it."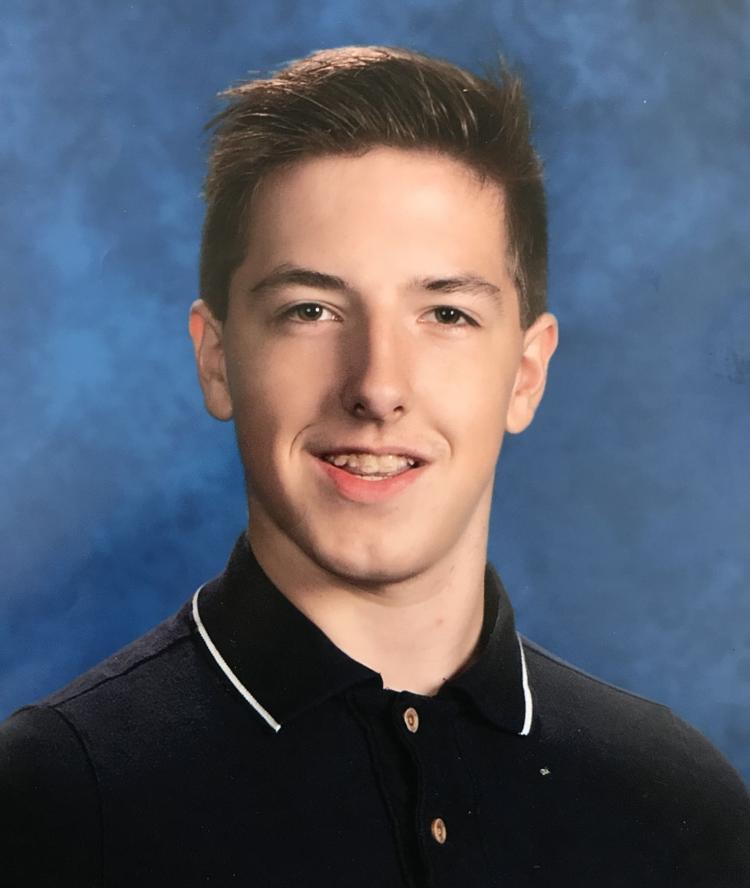 The show is being dedicated to the memory of Liam Kortemeier, who died in March. Liam tried out for the musical at the request of his twin brother, Lain, who is playing Maurice.
"From the time he was a very young boy, it was clear that Liam Kortemeier had many gifts," wrote the Kortemeier family in an email. "However, the one gift that soon shone brighter than the rest was his gift of music."
Liam was the understudy for the role of the Beast and played a wolf in the wolf attack scene.
The Kortemeier family wrote that Liam is, "missed, loved and will never be forgotten."
The musical has over 80 students in the cast and crew.
Morehouse Olson said the theme of this year's theater season is "fantasy and magic." Earlier this year they performed "A Midsummer Night's Dream,"
"Joseph and the Amazing Technicolor Dreamcoat" and the one-act "A Spoon River Anthology."
Morehouse Olson said she wanted to bring a family-friendly show to the stage to close the season.
"When a student goes through my theater program, I want them to get out having a wide variety of experiences," said Morehouse Olson. "For this production we wanted to do something super family-friendly that everyone loves, and 'Beauty and the Beast' really achieves that."
This is one of the first performances for seniors Owen Luckow (Beast) and Kyra Wagner (Belle), having only previously starred in "Joseph and the Amazing Technicolor Dreamcoat." Both are members of St. Francis High School's Show Choir.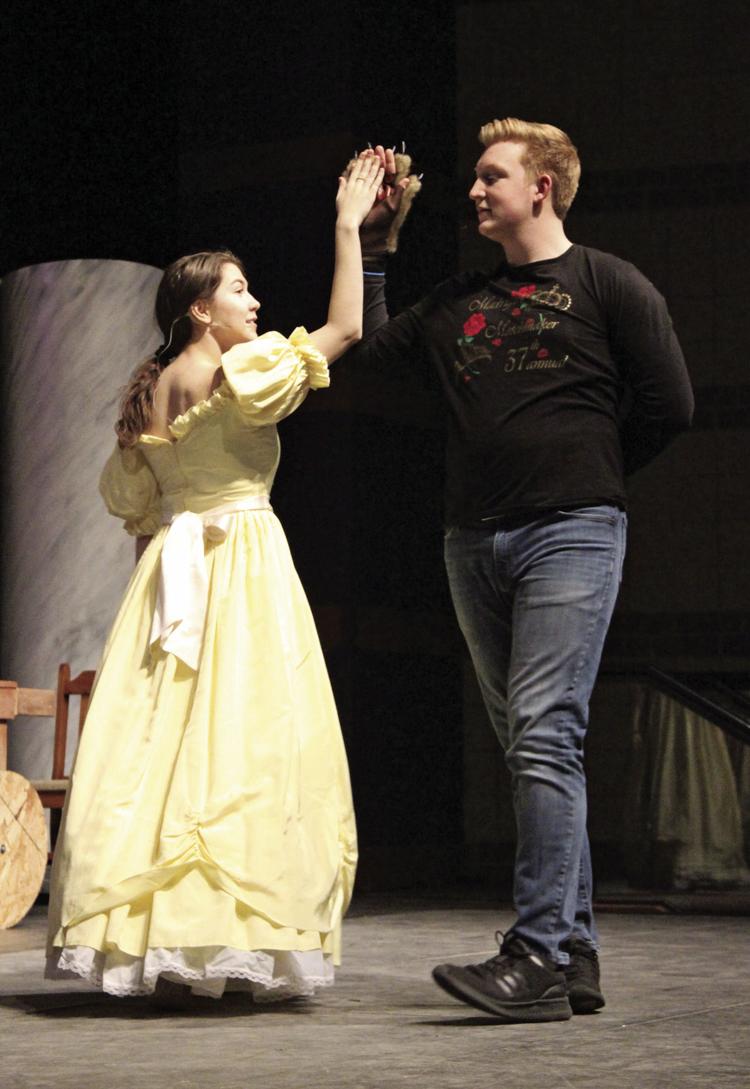 Wagner said the music in "Beauty and the Beast" is the most enjoyable part of the show.
Alan Menken wrote the show's music with lyrics by Howard Ashman and Tim Rice. The musical includes famous songs like "Be Our Guest," "If I Can't Love Her" and "Beauty and the Beast."
"It's a wonderful family show with all the hit songs that people know and love," Wagner said. "It has been so fun harmonizing to these songs."
"This musical is such a classic," Luckow added.
For the first time ever, St. Francis High School will be featuring a sensory-friendly showing of "Beauty and the Beast" at 2 p.m., Saturday, April 27, for children and adults with disabilities.
"Our message here at St. Francis High School is that theater is for everyone," said Morehouse Olson. "Everybody should be able to go to the theater and have an experience that is exciting, and this is a story for everyone. That's why we wanted to add this sensory-friendly show so everyone in our community can experience this, and the students have been very supportive of this."
Morehouse Olson said the performance, which is being done by the show's understudy cast, would be a "judgment-free" and "shush-free" zone. During the performance house lights and sound levels will be lowered. Things like weighted blankets, noise canceling headphones and tactile objects like squishies will be available for use at the performance.
"Everyone should be able to experience the theater, and I'm glad we're helping provide a place to do that," Luckow said.